Why Gas Prices Will Fall in 2023, According to Experts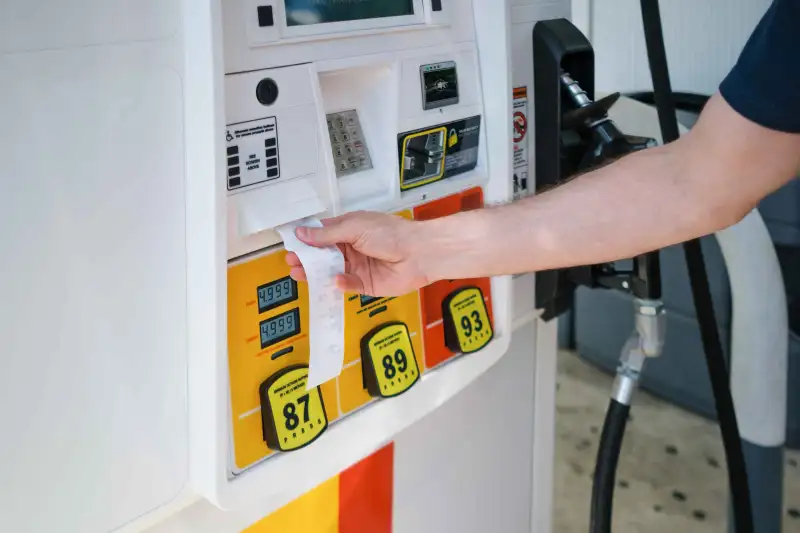 After a year of sky-high gas prices, experts are predicting that fuel costs could be lower in 2023.
The average gallon of gas in the U.S. is projected to cost $3.49 this year, according to a report from price comparison app GasBuddy, a nearly 50-cent decrease from the 2022 average of $3.96. If that prediction pans out, it'd certainly represent an improvement for drivers — but 2023 would still be the second-most expensive year for gas prices in a decade.
The major factors that affect U.S. gas prices include global economic conditions, demand for oil and gas, refinery and pipeline operations, federal regulations on fuel blends, taxes, weather and geopolitics, according to GasBuddy. This can lead to major fluctuations: For instance, gas prices are more than $1.80 cheaper today than they were in June, when the average gallon reached a record high just above $5.
Americans are commuting less because many people are still working from home as a result of the pandemic, but the appetite for recreational travel is high. That contrast complicates predicting gasoline demand for 2023.
On the supply side, GasBuddy expects refinery capacity to improve in 2023, but issues that require maintenance could always come up — and send prices higher.
How a recession could affect gas prices
James Williams, energy economist at WTRG Economics, predicts the average price of gas this year will be close to the current price, which is around $3.20 per gallon. But anticipating future gas prices is challenging, he cautions, as oil prices tend to be quite volatile.
"The big 'if' in all of this is: Do we have a recession this year?" Williams says, adding if so, that "would probably move prices to the downside."
On the other hand, if 2023 turns out to be a year with more economic growth than expected, that could push demand and prices higher, according to GasBuddy.
Oil prices account for about 55% of what drivers' pay for a gallon of gas. Gas prices usually move by about 25 cents with a $10 swing in the price of oil, Williams says. (Oil was trading at around $80 per barrel on Monday, according to the West Texas Intermediate measure, a benchmark used widely by analysts.)
Oil and gas prices soared in the winter and fall of last year in large part because of Russia's invasion of Ukraine. At the peak in June, oil was trading at about $120 a barrel. Experts say prices cooled in the back half of 2022 because fear subsided about Russia supplying less oil to the world.
Early in the war, there was great concern about the impact to global oil supply. While Western countries have enacted sanctions, those haven't caused the disruptions to oil prices that some feared because other countries are continuing to buy up Russian exports.
"Instead of Russia selling oil and products to Europe, it's selling them to India, China and some other countries in Asia, basically ignoring the $60 price cap that has been bandied about," Williams says.
Beyond impacts from the war, output decisions from the group of oil-producing countries OPEC+ are also sure to affect prices in the year ahead. And observers of oil prices are closely watching the COVID-19 situation in China. The country has moved toward reopening, but virus numbers have risen lately. If this results in more restrictions, China could have decreased demand for oil, which in turn would put downward pressure on prices, Williams says.
Prices could near $4 in the summer
Despite the encouraging outlook, many drivers will see gas prices higher than what they'd like to pay.
In some major cities, including several on the West Coast, prices could peak well above $5 per gallon, according to GasBuddy. Their report predicts the peak daily average prices will be highest in San Francisco, Los Angeles, Sacramento and Seattle.
Tom Kloza, an energy analyst at the Oil Price Information Service, noted in a tweet that drivers in some states can expect to pay more in gas taxes in 2023. New York's suspension of certain gas taxes ended on Jan. 1, and higher taxes will be charged this year in Illinois, Pennsylvania and North Carolina.
Seasonal trends will affect gas prices like they usually do. GasBuddy is forecasting that the average gallon will cost more in the summer, usually the busiest driving season, reaching a national average of $3.99 in June. But the colder months of the year could be more favorable for drivers.
"What we saw in 2022 was simply madness at the nation's fuel pumps, with records being set seemingly left and right," says Patrick De Haan, GasBuddy's head of petroleum analysis. "However, with prices starting to moderate as imbalances are worked through, Americans are going to start to feel that gas prices are no longer as much of a thorn in their side in 2023."
More from Money:
Gas Prices Are Dropping Below $3 in These States
Your Heating Bill Is Probably Sky High. Here's Where to Turn for Help