Don't Look Now but America's Gas Prices Are Back Over $2 a Gallon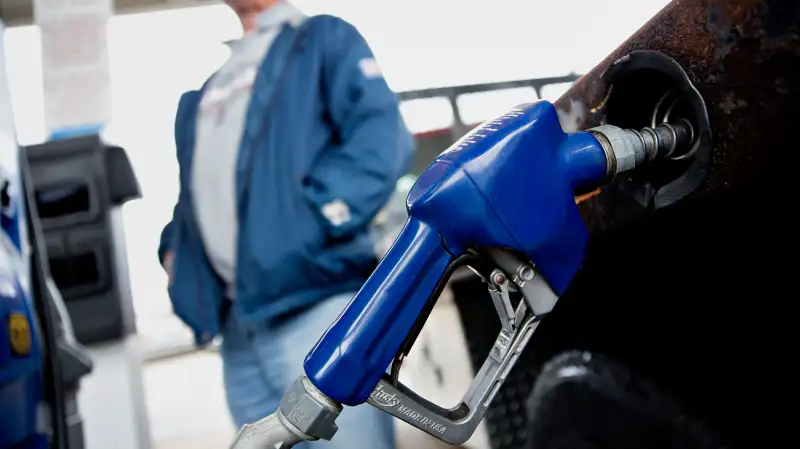 Daniel Acker—Bloomberg via Getty Images
From a historical perspective, gas prices in America are very cheap right now. Yet compared to what the average driver was paying at the pump just a few weeks ago, the cost of filling up might seem pretty darn expensive.
The average price for a gallon of regular just crept over $2 nationally. The average as of Thursday is $2.01, marking the first time since early January that it's been over the $2 mark. Earlier forecasts called for prices below $2 to last until summer, but fuel costs have been on a tear lately, rising 30¢ nationally over the past month.
"Gas prices have increased largely due to seasonal increases in fuel demand and reduced production as some refineries conduct maintenance," a AAA press release explained this week. For what it's worth, prices should probably peak soon if the normal trends hold up: "Gas prices tend to reach the highest levels of the year in the spring before the summer driving season," AAA noted.
Most important, gas prices remain cheap compared to what drivers were paying in previous years. Even after the recent price hike, the national average is currently about 40¢ lower than one year ago at this time, and a whopping $1.50 cheaper than it was at this time of year in 2013 and 2014.
Read next: Gas Prices Are Falling at an Incredible Rate—and Why That's a Problem
While cheap gas is welcomed by most drivers, it has caused havoc with America's efforts to dramatically raise the fuel economy for new cars. Demand for highly efficient and alternative-fuel vehicles like the Toyota Prius and Nissan Leaf has plummeted alongside the price of gasoline, while sales of SUVs and trucks have surged because drivers feel they don't have to worry about their added fuel costs.
Earlier this week, the New York Times reported that slow sales of fuel-efficient cars may make it impossible for the U.S. to reach its goal of new vehicles averaging 54.5 MPG in 2025. Behind the scenes, automakers are even strategizing ways to rescind or delay that goal, arguing, "the 2025 standard was agreed to when gasoline cost close to $4 a gallon and consumers were more likely to consider fuel-efficient models when they shopped for a new vehicle," according to the Times.