The Gender Pay Gap Won't Close for Another 33 Years (at Least): Report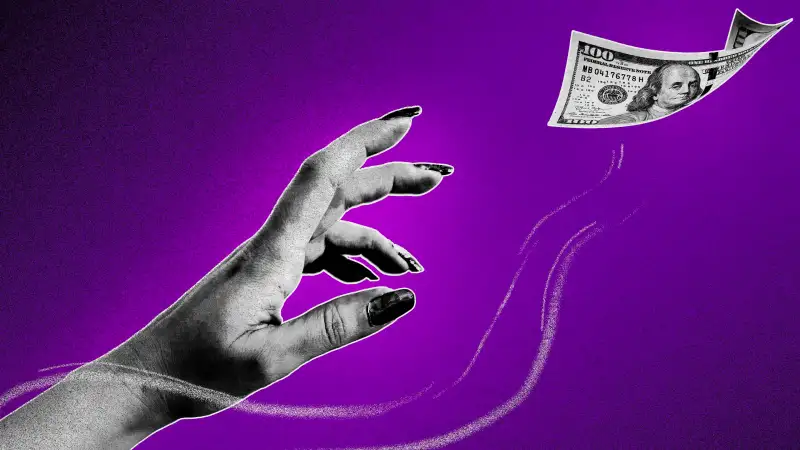 Sixty years after the passage of the Equal Pay Act, the landmark U.S. labor law forbidding pay discrimination based on sex, women have made a lot of progress in the workforce — but a new report shows they're still decades (and probably more) away from achieving pay parity with men.
Analysis from the Center for American Progress, a left-leaning think tank, found that the effects of pay inequity between sexes runs so deep that earnings for median full-time, year-round women workers won't be on par with men for at least 33 more years. Women in the workforce are also still struggling to get on equal footing when it comes to their occupations and opportunities.
What the data says
When the Equal Pay Act was passed in 1963, for every dollar earned by a man, the average full-time, year-round-working woman earned 59 cents. The report found that as of 2021, that gap had narrowed: Those women earned 84 cents for every dollar a man made.
While that's a significant improvement, the analysis shows that women won't achieve pay parity with men until 2056, should the gender wage gap continue shrinking at the rate it has since 1963.
That's an optimistic estimate — as the report notes, the path to pay equity is hardly straightforward.
For women of color, the pay disparity is wider, and the road to achieve equity is longer. Black and Latina women who worked full-time throughout the year earned 67 cents and 57 cents for every dollar earned by white, non-Hispanic men, respectively.
In 2021, the typical full-time, year-round-working woman brought home $9,954 less than her male counterparts.
Cumulatively, women in the workforce have lost $61 trillion in wages since 1967. For context, the current U.S. government debt is roughly $31 trillion.
Keep in mind
Women are largely underrepresented in higher-paying fields and roles and overrepresented in lower-paying occupations, as research from Pew Research Center shows. They're more likely than men to have to leave the workforce to raise children, which can hurt their earnings.
Another report, from the Urban Institute, found that women who care for children or other dependents forgo an average of $295,000 in income in their lifetimes.
Why it's important
The U.S. still has a ton of work to do if it wants to bridge the pay gap between men and women — and especially for women of color.
But it's more complicated than just ensuring that men and women are paid equal wages for equal work: Factors like gendered expectations regarding child rearing and caretaking can have a massive impact on women's success in the labor force.
More from Money:
Men Shop to Treat Themselves Just as Much as Women — and Spend More Doing It
Why 62% of Workers Want to Quit Their Jobs (or Already Have)
Inflation and Recession Fears Have Workers Contributing Less to Their 401(k)s