Here's the One Place in America Where the Gender Pay Gap Is Reversed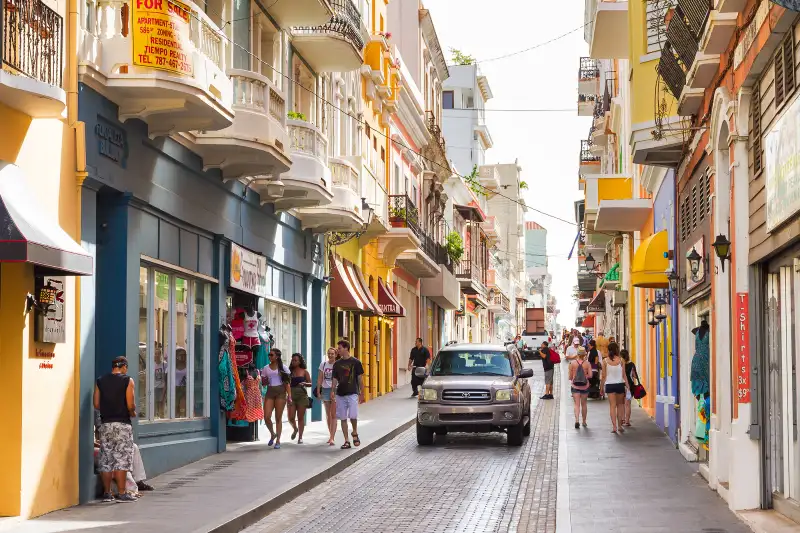 Men outearn women in every U.S. state, at every education level, and in nearly every occupation.
Yet there's one place where women, overall, have caught up: Puerto Rico.
Puerto Rican women who worked full-time in 2016 earned a median salary of $24,486, compared to $23,711 for men. That means women earned $1.03 for every dollar earned by men. By contrast, in the U.S. at large, women earned only $0.80 on the dollar earned by men.
One factor at play is that women are much more likely to earn a college degree than men in Puerto Rico. About 20% of Puerto Rican men 25 and older hold at least a bachelor's degree, compared to 29% of women, according to U.S. Census Bureau data. (By comparison, while women earn more degrees than men in the rest of the U.S., most states have a smaller college degree gap with an average of less than 2 percentage points.)
What's driving more women in Puerto Rico to pursue postsecondary education? Eileen Segarra Alméstica, an economics professor at the University of Puerto Rico at Río Piedras, thinks it may be that there's more opportunity in the labor market for men to succeed in physical jobs that don't require a college degree but still pay well. Women, on the other hand, don't see those same opportunities, and so they take advantage of Puerto Rico's comparatively cheap higher education system to open up more labor market options.
But before you rejoice about the island solving a persistent economic and social problem, economists have some bad news: There are still equity gaps.
When you compare men and women with the same level of education, that familiar gap reappears, says Segarra Alméstica, who has been studying gender disparities in Puerto Rico's workforce and published a working paper with her co-author Jose Caraballo-Cueto.
For workers with just a high school diploma, men earn 13% more than women on average, based on five years of earnings data collected by the Puerto Rican Community Survey, a branch of the Census Bureau. Segarra Alméstica says the gap rises with each step of education: Male bachelor's degree holders earn 22% more than their female counterparts. Advanced degree holders earn 30% more.
Segarra Alméstica and Caraballo-Cueto also found women were still less likely to make it to high-ranking managerial positions, and like in other countries, having children increases the gap between what women and men earn. They also found that when men pursue jobs in fields where they're underrepresented, they're more likely to earn higher pay and promotions. Puerto Rican women face a glass ceiling, while men ride a glass escalator, they write.
And whatever small gains in moving toward pay equality that women in Puerto Rico have made, the future doesn't look promising. Puerto Rico filed to restructure more than $70 billion in public debt last year just months before Hurricane Maria slammed into the island and further exacerbated its economic problems. The government's most recent fiscal plan doesn't include layoffs, but Segarra Alméstica expects they'll happen. That will disproportionately affect women, who make up 44% of the labor force overall but 51% of government jobs, she says.
Puerto Rico's financial crisis is also bound to mean higher education cuts and tuition increases in the coming years, which may cause women to rethink the value of a college degree, Segarra Alméstica says. And Puerto Rico's public schools are equally in crisis: Between 2010 and last year, the territory closed more than 300 schools as thousands of families fled the island, according to PBS. The Department of Education announced last week it planned to close an additional 283 schools after the hurricane. The government has promised that teachers will be relocated to the remaining open schools. But many educators are worried about their jobs or have chosen to pursue more stable teaching jobs in Florida, New York, or Texas. More than 80% of public school teachers in Puerto Rico are women.