Beyonce Is Going on Tour — Here's How to Prepare for the Ticket-Buying Frenzy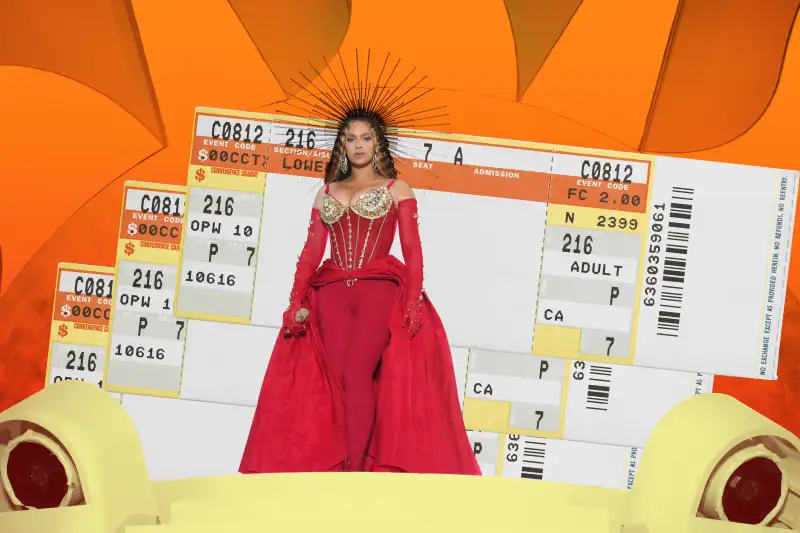 Money; Getty Images; Shutterstock
As Beyoncé would say: Ain't no need to ask, you already heard about her upcoming "Renaissance World Tour." If you're gunning for tickets, you're probably bracing for a repeat of the Taylor Swift presale debacle that left countless fans empty handed.
Ticketmaster garnered the ire of Swifties and lawmakers alike for its botched handling of the Swift's "Eras Tour" in November. Swift fans are now suing the ticket marketplace giant, alleging price-fixing and antitrust violations.
Given Beyoncé's similarly massive fanbase, members of the Beyhive (and Ticketmaster) are expecting another confusing ticket-buying frenzy. Here's what fans need to know to increase their chances of scoring Beyoncé tickets.
Renaissance World Tour
Beyoncé returns to the stage again in 2023 for the first time since 2018. She hasn't toured solo since 2016's "Formation World Tour," which means her legions of fans are likely to flood ticket sales.
The North American leg of the tour kicks off July 8, and tickets go on sale starting this month. Ticketmaster said in a blog post that Beyoncé is distributing tickets in three separate sales — Verizon Up Presale, Citi Presale, and BeyHive Presale by Ticketmaster Verified Fan — with registrations beginning Feb. 3. (More ticket sale dates and details below.) A general sale will open up if there are remaining tickets.
How to get Beyoncé tickets (and avoid scams)
First thing's first: Ticketmaster says fan demand already exceeds the number of available tickets by more than 800%, so some people won't get tickets. Once demand exceeds supply, Ticketmaster will use a lottery-style selection process that will put random registered Verified Fans on a waitlist (that doesn't necessarily guarantee you'll get a ticket).
Ticketmaster says it's using Verified Fan technology for the North American leg of the tour to make sure more tickets go to fans and not resellers. That means fans have to register to prove they're not buyers looking to resell tickets. Once you're verified, you'll receive a unique access code or get put on a waitlist.
Registration is divided into three groups that apply to all three presales and the general sale. Your group for all three presale registrations will depend on which city you're trying to buy tickets for. (See Ticketmaster's registration instructions, dates and FAQs on its blog for more details.)
The first registration period for Group A closed Feb. 3 at noon, but don't panic: You can submit a registration for the two remaining presales and general sale through LiveNation or Beyoncé's official tour page.
To buy tickets through the BeyHive presale, you have to be a registered member of the BeyHive in order to participate. Monitor Ticketmaster to confirm presale dates once they're listed.
For Verizon Up First Access, you'll have access to an exclusive presale available every Thursday from Feb. 2 to Feb. 23 (see the Verizon Up page).
If you're in the U.S. and have a Citi credit card or debit card, you'll have access to three exclusive presales via Citi (see Citi's Renaissance World Tour landing page). The presales open every Tuesday from Feb. 7 to Feb. 21, all at 10 a.m.
Scams are likely, so be sure you're armed with the information you need to avoid them. Only purchase from venues or legitimate sellers that are registered with the National Association of Ticket Brokers. You can verify ticket sellers are trustworthy on BBB.org and VerifiedTicketSource.com. Always use protected payment methods: that means no paying with cash, debit or wire transfer (see more anti-fraud tips here).
More from Money:
Biden's New Plan to Slash Credit Card Late Fees Could Save Americans $9 Billion per Year
Black Taxpayers Are Audited 3 Times More Often Than Other Taxpayers: Study