Globe Life Insurance Review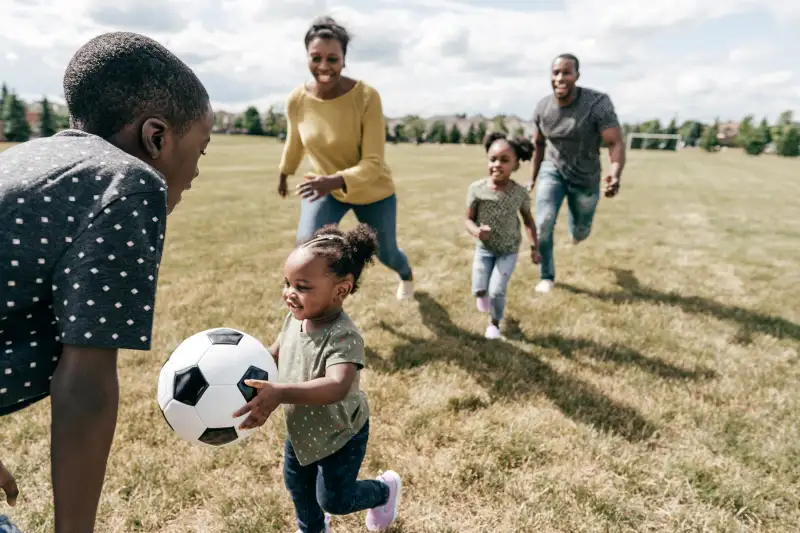 Founded in 1951 and with more than 16.8 million active policies, Globe Life has grown to become one of the largest providers of life insurance protection in the United States. The company — which is headquartered in McKinney, Texas — offers a variety of plans including term, whole and universal life policies. Globe Life is a great option that can be obtained online for those looking for a life insurance policy with no medical exam requirement. For this review, we examined the company's policies, customer service, financial stability and ratings to help you decide if Globe Life is right for your needs.
Best for No-Exam Life Insurance
No-exam life insurance is a type of insurance policy you can obtain without getting a medical exam. This is the kind of policy you can aim for when you're concerned about the impact your current health will have on your eligibility to buy life insurance.
Globe Life Insurance Company offers the best life insurance for no exams. With it, you can choose between the two basic types — permanent and term life insurance.
Globe Life Insurance Pros and Con
Pros
No medical exams required for life insurance policies
Offers online purchasing options
Cons
No online claims
Lower coverage amounts
Pros explained
No medical exams required for life insurance policies
As mentioned earlier, Globe Life Insurance doesn't require you to take a medical exam to qualify for any of its life insurance offerings. It doesn't matter which type of life insurance you're thinking of getting. When you purchase a Globe Life Insurance policy, you can do so without worrying about a medical checkup.
However, you're still required to answer a few questions regarding your health during the Globe Life Insurance application process. There also are age-specific restrictions that can affect your eligibility to buy a policy. Initial purchases of policies are only available to those between 18 and 80 years old, while existing policies can be renewed up until age 90. On the plus side, the company's accidental death benefit rider has guaranteed acceptance for those between the ages of 18 and 69.
Offers online purchasing options
Globe Life Insurance allows you to purchase a policy directly through its website. All you need to do is fill in the application form, and you'll get a quote based on the answers. Once approved, your Globe Life Insurance policy will land in your inbox for review. If you want to purchase permanent life insurance, however, talking to an agent is required.
You can also pay for your policy online using the company's eService Center. Just log in to your Globe Life Insurance eService account and proceed to make a payment towards your policy while logged in. Other Globe Life Insurance payment options you can use include payments via bank draft and by mail.
Cons explained
No online claims
While you can purchase your Globe Life Insurance policy online, you can't do the same when you make claims. To file Globe Life Insurance claims, the policyholder's next of kin or an authorized representative has to file these claims via snail mail.
For a Globe Life Insurance claim to be processed, information such as the beneficiary's name, address and phone number has to be sent to the company along with the policy number and the deceased's certificate of death. Beneficiaries may also need to send copies of the policyholder's obituary and, at times, a coroner's report and a police report (these last two in case of accidental death, suicide or homicide).
Lower coverage amounts
Since you don't have to undergo a medical exam, coverage amounts are lower than with other insurance providers. Depending on the kind of policy you choose, coverage options can range from $5,000 to $100,000. That is pretty low compared to the max coverage amounts of similar companies that can go as high as $1 million.
Globe Life Insurance Products
Globe Life and Accident Insurance Company has both term and permanent life insurance. The company offers life insurance for seniors, adults and even children. Before diving into the details of these available Globe Life Insurance plans, you should first know a few things about life insurance in general.
Life insurance is a way to ensure your family gets provided for should you meet an untimely demise. You can choose from many different kinds of life insurance when you want to provide your family with finances for their survival after you're gone. These include term life insurance, universal life insurance and whole life insurance.
Term life insurance runs for a set amount of time, ranging from 10 to 35 years, depending on the insurance company. On the other hand, whole life insurance typically provides coverage for the entire duration of a person's life as long as premiums get paid regularly and on time. Universal life insurance works similarly to whole life insurance, allowing obtainers to earn interest and borrow from it, but its premiums and returns can vary.
Available life insurance plans
Here are the options you have when you choose Globe Life Insurance:
Term life insurance
While most companies offer term plans with set premiums for their entirety, those of Globe Life Insurance term policies change according to age bracket. You have to renew your term plans when you move into a new bracket, with an increase in premiums with each renewal. For example, if you purchase a term policy when you're 47 and want to keep the policy active until you're 80, you have to renew your policy when you turn 50 and every five years from then on. With each renewal, your premiums increase. Also, term policies don't go beyond 90, so your policy will expire when you reach that age.
Whole life insurance
Globe Life Whole Insurance is one of the best whole life insurance policies around, and you can get it without a medical exam. You should be aware, however, that you'll need to answer questions about your health when applying for this policy. Also, this is a plan you can't purchase online, and you'll need to talk to an agent. Also called permanent life insurance, this policy lasts your entire life as long as you diligently pay your premiums. Another thing to note when it comes to whole life insurance is that it builds a cash value as you make payments, allowing you to withdraw or borrow cash against the policy. If you want to know how to borrow from your Globe Life Insurance policy or cash out a Globe Life Insurance policy, talk with your Globe Life insurance agent.
Children's life insurance
This Globe Life Insurance option covers the entire duration of a child's life. It ensures that kids have coverage at an early age and can continue to pay for coverage as they grow older, regardless of any injury or illness they may experience that may prevent them from getting coverage as adults.
Senior life insurance
This Globe Life Insurance option is tailor-made for those in their twilight years. It helps defray funeral costs and cover outstanding medical bills and debts. This policy is ideal for those whose age no longer qualifies them for the term or whole life insurance.
Insurance riders
As with most life insurance policies of other companies, Globe Life Insurance comes with a few riders you can add to your policy to expand its coverage. These include:
Children's term to 25: This rider allows you to purchase coverage of up to $10,000 for a child aged between 30 days and 23 years. If you want to convert this into a whole life plan for the child, you should do so before they turn 25.
Waiver of premium: This rider has Globe Life Insurance waive your premiums should you become permanently disabled. The rider, however, is subject to state availability and the type of plan you purchased.
Terminal illness accelerated benefit: When you're diagnosed with a qualifying terminal illness and have this rider, you can cash out 50% of your payouts.
Limitations
Globe Life Insurance policies do have a few limitations you should be wary of, including:
Foreign nationals don't qualify for these policies unless they provide proof of permanent residency in the country
Maximum coverage is $100,000
New York residents can only get $50,000 maximum coverage with Globe Life Insurance policies
Globe Credentials
Awards
While the company has no notable awards for its insurance offerings, it got a Top Workplaces Award for the Dallas and Fort Worth Metro Area in 2020.
Financial stability
Globe Life and Accident Insurance Company, along with its parent company, Globe Life Insurance Inc., has an A- rating on Fitch, a financial strength rating of A (or Excellent) on AM Best and a stable outlook on Moody's.
Third-party ratings
J.D. Power ranked Globe Life Inc. as one of the top life insurance companies in the U.S., awarding it 788 out of 1,000 points in its 2021 U.S. Individual Life Insurance Study. This placed the company sixth overall out of 21 similar companies.
Regulatory actions
In 2019, the New York State Department of Financial Services fined Globe Life for improperly denying claims and rescinding policies for more than 400 deceased policyholders. The company had to pay over $7 million in restitution.
Cost of Globe Life Insurance
Like most life insurance companies, Globe Life Insurance provides quotes via its website. Rates get calculated according to several factors that include:
Age
Gender
Policy type
Coverage
Location
Since the company offers no exam life insurance, your health may not be too big of a factor, but you still have to answer a few health questions before getting approval to purchase a policy.
Globe Accessibility
If you're planning on purchasing Globe Life Insurance's term life insurance, you can do this via the website. If you're considering getting a permanent or whole-life policy, you must discuss this with an agent.
Contact Information
Here's contact information for Globe Life:
Globe Life Corporate Headquarters: McKinney, Texas
Customer Service Phone Number: 1-877-577-3860, Monday–Friday, 7:30 a.m.–6:30 p.m. CST
P.O. Box: Globe Life and Accident Insurance Company, P.O. Box 653032, Dallas, Texas 75265-3032
User experience
If you're an existing Globe Life Insurance policyholder, you can log in via the company's website and use the Globe Life Insurance eService portal to manage your account. You can also download the Globe Life app to get help from customer service, find out more about policy options and update personal information.
Globe Customer Satisfaction
Customer satisfaction ratings for Globe Life Insurance are above the industry average of 776, with the company scoring 788 on the J.D. Power Customer Satisfaction Index Ranking.
Customer reviews
Customers have mixed reviews when it comes to Globe Life Insurance. Many find the policy options and accessibility of customer-service agents helpful, while some have complained about customer service and the handling of claims. Although Globe Life Insurance has a customer review rating of 1.21 out of 5 stars on its Better Business Bureau page, it has a BBB rating of A+. In addition, it has closed out 88 complaints on this platform in the last year, showing that customer concerns are taken seriously and are addressed in a timely manner.
Complaints index
Globe Life Insurance has a complaint index of 3.615, according to the National Association of Insurance Commissioners (NAIC), which means that for a company of this size, it has an above-average number of consumer complaints. The average is 1.00.
Globe Life Insurance FAQ
How much does Globe cost?
The cost of a Globe Life Insurance policy depends on several factors. Alongside the chosen coverage, you also have to factor in your age, location, gender and the type of policy you want to buy. The cost will also change with any riders you add on.
Who owns Globe?
Torchmark Corporation owns Globe Life and Accident Insurance Company and Globe Life Insurance.
Does Globe offer extra coverage?
Aside from the life insurance policies offered by Globe Life Insurance, you can also get additional coverage via Accidental Death Benefits Insurance and Mortgage Protection Insurance.
How we evaluated Globe Life Insurance
We based our evaluation of Globe Life Insurance on several significant factors, including:
Available offerings
Insurance riders
Insurance limitations
Accessibility
User experience
Financial stability
Customer reviews
Complaint index
Third-party ratings
Summary of Money's Globe Life Insurance Review
Globe Life Insurance offers policies without a medical exam, allowing you to pick from various available plans without visiting or talking with a representative. However, you'll need to disclose your health condition when asked. The company will request an overview of your general well-being via an agent or a questionnaire.