Why Some SUV Owners Will Soon Be Getting $900 Debit Cards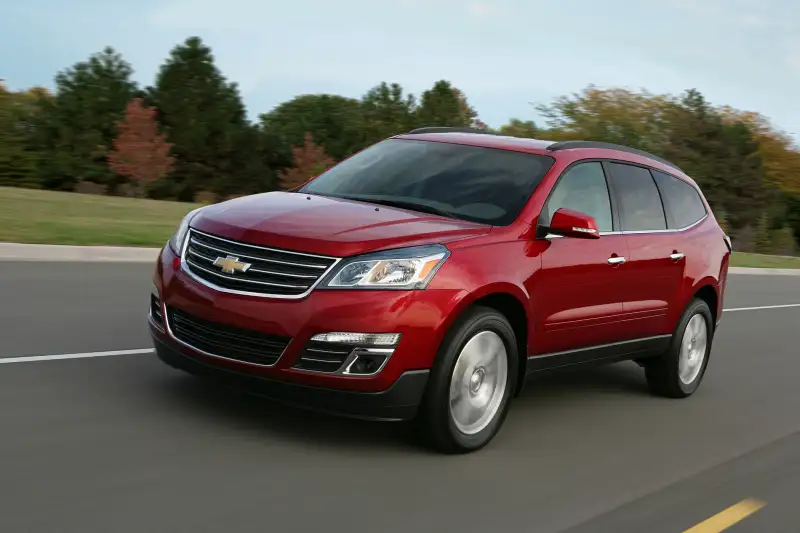 If you bought a new General Motors SUV, you could be in for a windfall worth up to $900. That's the good news. The bad news is that your vehicle isn't as fuel-efficient as you probably thought.
The company said Friday that it will launch a compensation program for about 135,000 customers because it overstated the fuel economy on certain 2016 models by 1 to 2 miles per gallon, reports The Detroit News.
If your bought a 2016 Chevrolet Traverse, Buick Enclave or GMC Acadia with an incorrect fuel economy sticker, you can opt for a debit card, with an average worth between $450 and $900, or a 48-month/60,000-mile protection plan on top of GM's 36-month/36,000 warranty. The protection plan would kick in after the the factory warranty expires.
If you're leasing one of those vehicle, you'll just be offered the debit card. The compensation program is meant to reimburse customers who may be spending more on fuel than they expected to thanks to the incorrect stickers. So it's not like the owners will really be making money on the deal--it's a tradeoff.
Customers should receive letters from the company with their offer starting next Wednesday, GM told The Detroit News.
Read Next: New Crossover SUV Could Be as Fuel-Efficient as a Toyota Prius
The amount you'll be offered on the debit card will vary depending on factors such whether it's front-wheel or all-wheel drive, and whether it's purchased or leased, GM said. Short-term lease customers will get the smallest payouts, while longer-term lease customers or people who bought the vehicle will see the highest values.