20 States Where You Can Go Fishing for Free This Weekend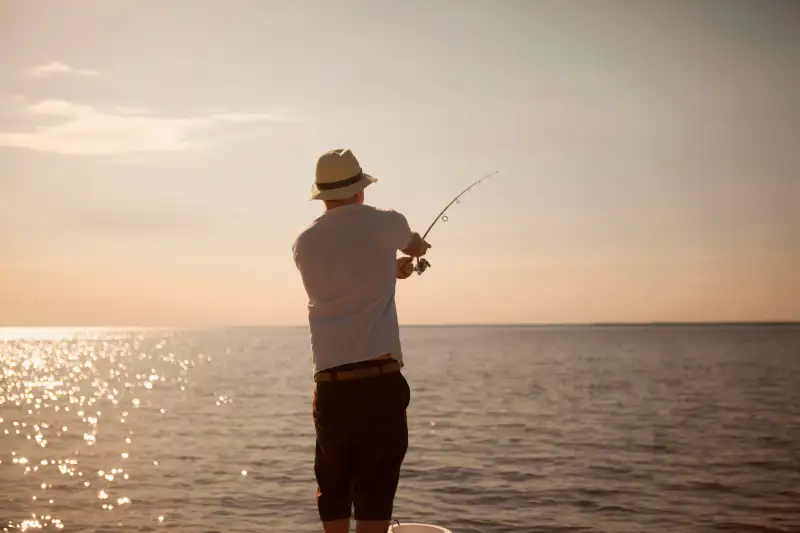 Image Source/Raphye Alexius—Getty Images/Image Source
The early days of June always start with a couple of sweet freebies: The first Friday features free donuts for National Doughnut Day, and the weekend after allows for free fishing at many lakes, rivers, and seashores all over the country.
To get people hooked on the sport, the Recreational Boating & Fishing Foundation sponsors an annual Take Me Fishing Week during the first full week of June, and it kicks off with free fishing in many states. A total of 20 states, plus the District of Columbia, offer free fishing on public bodies of water, with no permit or license required, at some point this weekend.
Here are the dates and details:
Arizona: June 3
Colorado: June 3-4
Delaware: June 3-4
Georgia: June 3
Iowa: June 2-4
Indiana: June 3-4
Kansas: June 3-4
Kentucky: June 3-4
Maine: June 3-4
Maryland: June 3
Massachusetts; June 3-4
Mississippi: June 3-4
New Hampshire: June 3
New Mexico: June 4
North Dakota: June 3-4
Oklahoma: June 3-4
Oregon: June 3-4
Texas: June 3
Washington, D.C.: June 2-4
Wisconsin: June 3-4
Wyoming: June 3
There's also Hawaii, where marine fishing is free year-round.
In other states, free fishing days vary, with some offering free fishing later in the summer, or even sometimes in the dead of winter. (Alaska is the only state that doesn't offer any free fishing days, but a couple of states -- including Connecticut, Ohio, and others -- have free-fishing days in May or even earlier.)
Here are all the states that have free-fishing days during the rest of this year:
Alabama: June 10
Arkansas: June 9-11
California: July 1, September 2
Florida: Saturday after Thanksgiving
Georgia: June 10, September 23
Hawaii: Year-round for marine fishing
Idaho: June 10
Illinois: June 16-19
Louisiana: June 10-11
Maryland: June 10, July 4
Michigan: June 10-11
Minnesota: June 9-11
Mississippi: July 4
Montana: June 17-18
Nevada: June 10
New Jersey: June 10, October 21
New Mexico: September 24
New York: June 24-25, November 11
North Carolina: July 4
North Dakota: December 30-31
Pennsylvania: July 4
South Carolina: July 4
Tennessee: June 10
Utah: June 10
Virginia: June 2-4
Washington: June 10-11
West Virginia: June 10-11
For more special freebie days, check out our full calendar listing events featuring free stuff throughout the year.