GoDaddy Website Builder Review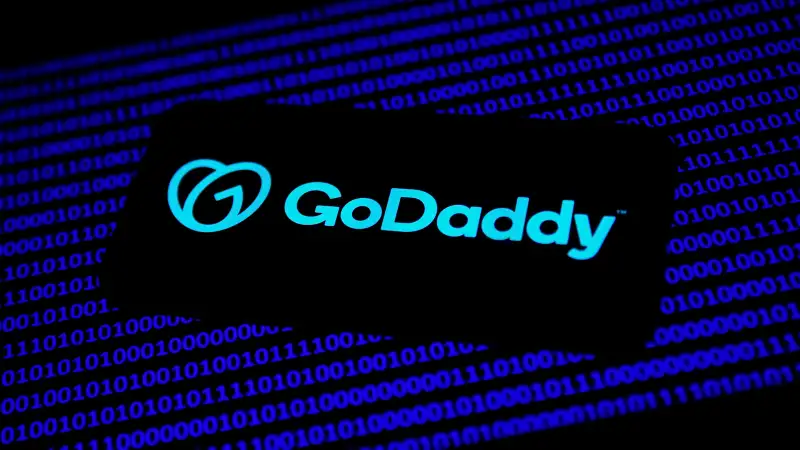 Designing a website can be a long and confusing process for small business owners and people who have never done it before. Luckily, there are many website builders available to help you create a website using a few simple steps. Finding the best one for you and your needs may take some research in the beginning, but will save you time, effort and money in the long run. In this GoDaddy website builder review, you'll learn the benefits and drawbacks of the platform compared to its competitors.
Best for ease of use
GoDaddy's website builder is an excellent option, particularly if you have never created a website before. With many convenient and user-friendly features, GoDaddy's platform allows you to easily and quickly build a website or online store — even if you have little to no design knowledge.
GoDaddy website builder pros and cons
Pros
Easy to use and understand
Servers in Europe, North America and Asia
Several business tools available
Cons
Lacks important e-commerce features
Few customization or integration options
Pros explained
We chose GoDaddy as one of the best domain registrars for introductory rates, but it's also an excellent option for beginners because it's easy, affordable and fast.
Easy to use and understand
GoDaddy's website builder is an effective tool for beginners because it's easy to use and understand. The site builder doesn't require you to have experience with computer coding, color coordinating or design layouts. Instead, similarly to other website builders, GoDaddy uses a drag-and-drop editor to help you customize any of the over 100 design templates provided.
The intuitive site-building tools that GoDaddy's website builder has makes it easy for anyone to create an attractive and well-functioning website. GoDaddy employs its Artificial Design Intelligence (ADI) editor to create the basic site design. A theme customizer also lets you preserve your site content while changing your theme into 20 different styles.
Servers in Europe, North America and Asia
GoDaddy has datacenters across 12 locations in North America, Europe and Asia. When you sign up, you get to choose the continent where you want to host your data. Ideally, you want servers that are near your geographic location to reduce delays in data transfers.
Several business tools available
GoDaddy's website builder has multiple useful business tools depending on the plan you choose. All four paid options allow you to select a payment processing method on your website. Using GoDaddy Payments as your payment gateway, you can process payments with credit and debit cards through Apple Pay and Google Pay.
GoDaddy provides an appointment-scheduling app with all paid plans. Upgrading to a Premium or a Commerce plan provides you with advanced scheduling features, including:
Appointment email reminders
Appointment payments
Recurring appointments
Group events
You can access advanced email marketing capabilities through GoDaddy's dashboard, depending on your plan. But your plan choice determines the monthly limit of emails you may send. For instance, you to send 100 emails monthly with the Basic plan, but the Commerce Plus plan allows for 100,000 emails monthly.
You can add the digital marketing suite to your plan for additional marketing to help with branded content, social media management, expanded email marketing, search engine optimization (SEO) and social and email analytics.
Cons explained
Though GoDaddy's website builder is an easy-to-use platform, some features can be improved. Some of the cons include a lack of important e-commerce features and few customization options.
Lacks important e-commerce features
GoDaddy only offers advanced e-commerce features with its Commerce and Commerce Plus plans. GoDaddy's website builder lacks sales information and the ability to track customer interactions, which can be a significant disadvantage to merchants.
Some competitors offer integrations with over 100 third-party payment gateways. But, aside from GoDaddy Payments, GoDaddy integrates with only three other possible outside payment gateways: PayPal, Stripe and Square. GoDaddy Payments is also only available in the U.S., whereas some competitors' payment gateways are accessible globally.
Few customization or integration options
Although GoDaddy's website builder is easy to use and understand, it lacks customization options compared to its competitors. GoDaddy gives you access to over 100 website builder templates, but these have limited customization with a set number of fonts and layouts. You may want to consider other options if you want a website builder that provides complete control over customizations and changes.
While templates can be helpful, there is a risk you'll end up with a site similar to others created with GoDaddy. GoDaddy doesn't have an app store, so the platform has limited app integrations, which aren't listed or specified by the GoDaddy help center. You can't transfer your website to another hosting service after you've used GoDaddy's website builder either.
GoDaddy website builder plans
GoDaddy's website builder offers one free plan and four paid options, each with different features and capabilities. The paid plans are Basic, Premium, Commerce and Commerce Plus, and all have a 7-day free trial period.
Free
The GoDaddy free website builder offers an excellent opportunity to try it out and take a look at all the available templates. With the free plan, you can edit and host one website but can't connect a custom domain name. GoDaddy branding will also appear at the top of your free site until you upgrade to a paid plan.
Further, the free plan has limited email and social media marketing capabilities. You can send marketing emails, but because you can't connect a domain name, these emails will be sent from your personal email address, which you may not want when conducting business.
Basic
The Basic plan does allow you to connect your custom domain name, and you'll receive a free business email address for one year. Some other features include:
100 email marketing sends per month
Image galleries
Video and audio capabilities
GoDaddy Insights
SEO
The Basic plan includes an optional PayPal button for payments and donations. Customers also have the option to book one-time appointments from your site.
Premium
The Premium plan includes all the Basic plan features, with some additions and expansions. With Premium, you can send out 25,000 marketing emails monthly. It also lets your customers book online appointments at recurring times if needed. Plus, you can automate email and text appointment reminders, and customers can make payments to book meetings.
Commerce
A Commerce plan is your best option if you want to sell physical or digital products and open an online store. GoDaddy's Commerce plan allows you to post up to 5,000 product listings in your online store. You can also use marketplaces and sell on social media by connecting to other platforms for up to 50 orders each month.
Other Commerce plan features include:
Online auto inventory and product syncing
Discounts and promotions
Gift cards
Abandoned cart recovery
Discounted shipping
Real-time shipping rate calculations
Commerce Plus
GoDaddy's Commerce Plus plan adds two features on top of what's available in the Commerce plan: automated sales tax calculation and auto-populated tax forms. You have unlimited product listings and up to 1,000 orders per month from outside marketplaces and social media platforms. You can also send up to 100,000 marketing emails per month.
GoDaddy website builder pricing
GoDaddy website builder prices range by plan from free up to $29.99 per month, but paying for yearly plans reduces what the cost comes to per month. GoDaddy often offers discounted rates and deals, so prices are subject to change. GoDaddy also increases the price after your one-, two- or three-year subscription plan expires. GoDaddy's paid plans are as follows, (as of May 2023):
Basic: Monthly at $16.99. Prepaying for one, two or three years costs $119.88 annually ($9.99/month).
Premium: Monthly at $26.99. Prepaying for one, two or three years costs $179.88 annually ($14.99/month).
Commerce: Monthly at $29.99. Prepaying for one, two or three years costs $203.988 annually ($16.99/month).
Commerce Plus: Monthly at $49.99. Prepaying for one, two or three years costs $359.88 annually ($29.99/month).
GoDaddy website builder financial stability
GoDaddy's 2022 year-end financial report highlights that the company's total revenue was $4.1 billion, up 7.2% from 2021, with a net income of $352.9 million, up 4.3% from 2021.
GoDaddy has received ratings from some of the top global credit rating agencies. As of October 2022, Moody's rating for GoDaddy Operating Company, LLC is Ba1, indicating that the company is a moderate risk. S&P Global Ratings assigned a BB credit rating in February 2022, indicating that several financial uncertainties may counter future positives.
GoDaddy website builder accessibility
GoDaddy's website builder is accessible to everyone. The free plan option means you can try the experience without stress and decide to upgrade if needed.
Availability
Your desired website features are available based on the plan you choose. Of course, plans with more features will cost more, but having a few different tiered plans gives you the freedom to choose the best budget-friendly plan for your business needs. Note that GoDaddy isn't limited to U.S. customers, as international users can also freely access GoDaddy's website builder. However, the payment gateway GoDaddy Payments is only available in the U.S.
Contact information
GoDaddy gives you several ways to reach round-the-clock support, no matter your question, need, or contact method. Users in the U.S. can call 1-480-366-3550 or 1-480-366-3549. Global support is available to international users. GoDaddy's "contact us" pages list all phone numbers associated with each country. You can also send messages to GoDaddy by texting 1-480-908-8665 or scanning the QR codes on the "contact us" webpage. Finally, you can live chat with support and sales via GoDaddy's chatbot
User experience
GoDaddy's website builder is an easy-to-use tool for any business owner, especially beginners, looking to develop a website quickly and seamlessly. From registering a domain name to designing a website, GoDaddy can guide you in all the necessary steps. In addition to the several methods of contacting the help center, users can look to GoDaddy guides and newsletters to find answers and connect with others.
GoDaddy website builder customer satisfaction
GoDaddy is accredited by the Better Business Bureau (BBB) with an A+ rating but a customer rating of 1.06 out of five stars. Most complaints are not about the website builder, per se. Instead, many of the BBB reviews discuss complications from buying domains.
GoDaddy website builder FAQ
Researching the best website builder for your needs can be an in-depth undertaking. It's common for you to have additional questions to make an informed decision.
Are hosting services included in the GoDaddy website builder?
All GoDaddy website builder plans include hosting services. You can choose from several shared and dedicated hosting plans, which you can use with website builders outside of GoDaddy.
Can you monetize a GoDaddy website?
It's possible to monetize GoDaddy websites by opening online stores and selling products. You can also add advertisements or create a blog that works as an affiliate marketing program where you'll earn a commission for selling products.
What other benefits does GoDaddy's website builder offer?
GoDaddy website builder offers different features, depending on which plan you use. GoDaddy website builder is easy-to-use and straightforward, allowing you to quickly set up an effective, well-designed website.
How we evaluated GoDaddy's website builder
We evaluated GoDaddy's website builder by researching the following elements:
Usability: We researched how easy it is for those without website design experience to create one. We examined the speed of the building process and the available business tools. We also noted some weak areas GoDaddy has, including a lack of customizable options.
Plans: We looked at all the available plans, which varied from free to several tiered paid plans.
Customer support: We research how users can contact GoDaddy for questions and support, including U.S. and international contact information.
Financial stability: We examined GoDaddy's most recent financial report and how it fared with some of the top global credit rating agencies.
Customer reviews: We check the BBB and other online third-party review sites for opinions of GoDaddy's services and support.
Summary of GoDaddy's website builder review
GoDaddy's website builder is an excellent option for anyone new to creating a website. It's an easy platform to navigate, even for novice website designers. Its free version may be best for those with zero website-building experience, but you may opt for a paid plan to access more features. Creating your website is straightforward, and you'll likely benefit from the perks of the several available business tools. If you run into any problems or need help, customer support is at your fingertips 24/7 in a variety of ways.