Why a Record Share of Americans Think It's a Bad Time to Buy a House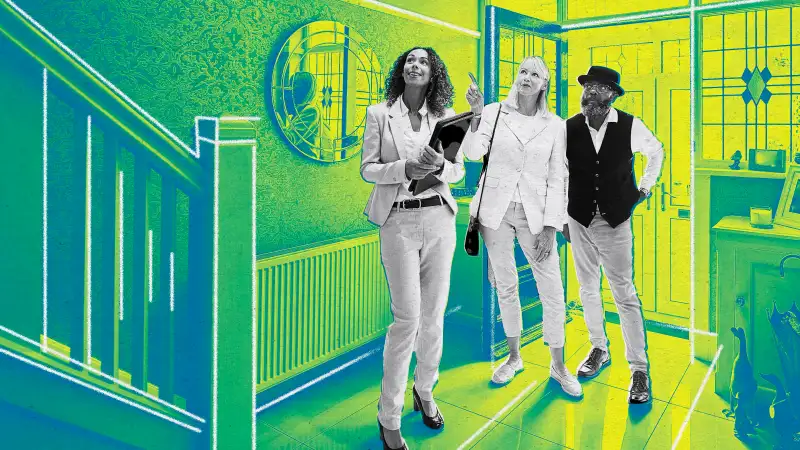 Americans are feeling increasingly gloomy about the housing market.
In a new Gallup survey, 78% of Americans said they believed it was a bad time to buy a house — that's the highest share since Gallup began tracking this question in 1978. This time last year, 69% of people said the same. Just 46% of people said it was a bad time to buy in 2019, before the pandemic.
Just 21% of people in the survey, which was conducted last month, said it was a good time to buy, compared to 30% last year and 61% in 2019.
Making sense of a tough housing market
It's no wonder so many people feel pessimistic about the market. Home prices skyrocketed during the pandemic and have continued to climb. Over the past year, mortgage rates have soared as the Federal Reserve continues its battle with stubborn inflation.
Those rising rates have created a tricky situation: Many potential sellers are reluctant to enter the market because they'd be forced to give up their current low mortgage rate when they buy their new home, resulting in a serious dearth of inventory.
"This spring's housing market is hot but cold, with scant listings making it less active than usual but fast and competitive at the same time. The good news is that buyers are out there, trying to find a seat in a game of musical chairs. The bad news is there aren't enough chairs," Redfin deputy chief economist Taylor Marr said in a recent blog post.
Where are home prices headed?
Gallup's data suggests that a growing share of Americans believe the market is likely to cool. Just 56% of respondents said they believe home prices will rise in their area, while 25% believe prices will stay the same and 19% believe prices will fall.
Last year at this time, 70% of people expected home prices to rise.
More from Money:
Mortgage Refinance Applications Surge to Highest Level in 8 Months
Fannie Mae and Freddie Mac's Controversial New Mortgage Fee, Explained