Alphabet, Google's New Company, Has the Most Unusual URL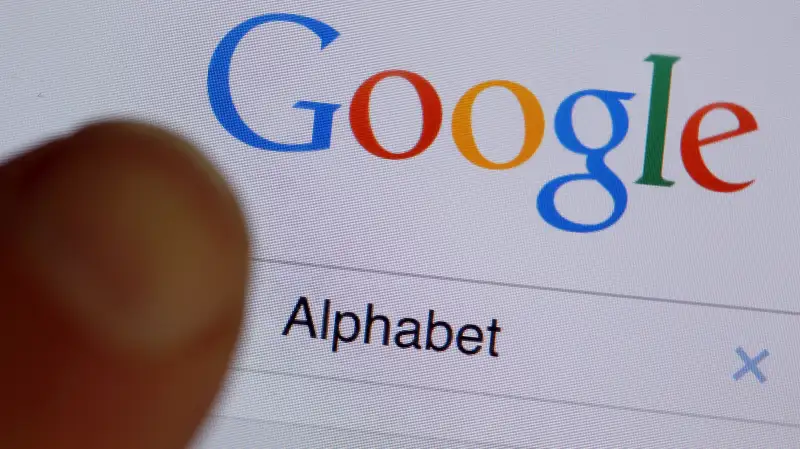 Jens Büttner—dpa/AP Images
Because Google has expanded far beyond its original core purpose—online search—the company announced yesterday that it is creating a new entity, called Alphabet.
"Alphabet is mostly a collection of companies. The largest of which, of course, is Google," Larry Page, the co-founder of Google and now the CEO of Alphabet, said on Monday. Other companies that now fall under the domain of Alphabet rather than Google include Calico, the research and development operation focused on helping humans live longer and healthier lives.
With the creation of Alphabet, "we can run things independently that aren't very related," Page explained. And at least one of the main reasons the name "Alphabet" was chosen seems pretty obvious: This is a company that aspires to cover everything from A to Z.
Hence the unconventional new company's url, which doesn't end with .com or .biz. Instead, Alphabet's cheeky, memorable url is abc.xyz.
Interestingly, Google created Alphabet even though it doesn't own the url alphabet.com or the Twitter handle @alphabet. As Wired put it in a headline on Monday, the guy who owns the latter is very likely to get "PAAAAID" by Google, or rather Alphabet, to give the Twitter handle up. As for the former (alphabet.com), TechCrunch reports that the url is actually owned by BMW. Throughout the morning on Tuesday, we couldn't get alphabet.com to work--presumably because it was dealing with too much traffic.
Read next: 4 Things You Should Know About Alphabet, the New Company That Used to Be Google