3 Great Ways Grandparents Can Pitch In Financially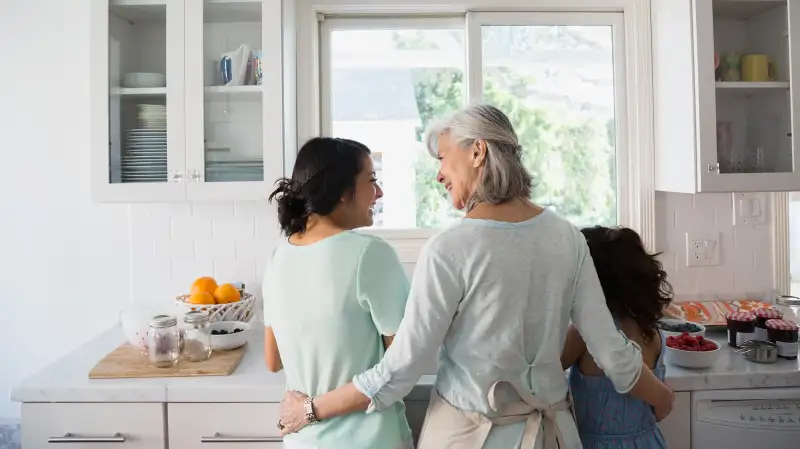 When my daughter Toby was born, my husband and I were immediately inundated with gifts; packages arrived at our doorsteps daily. We were incredibly honored and appreciative of what were very generous gifts of time and money, but we've also been trying to encourage our immediate relatives to shower her in other ways.
As someone who cares deeply about personal finance, I'd prefer that family members give gifts that go toward my daughter's financial future; you may feel similarly. If so, here are a few ideas that you and your family can employ.
1. 529 Plans for College Savings
According to a recent study by Fidelity, 72% of grandparents believe it's important to contribute to their grandchildren's education in order to help avoid massive student loan debt.
For most people, the best way to save for college is via 529 plans -- the state-sponsored, tax-advantaged savings accounts. These are typically "owned" by a parent with a child named as the beneficiary. We actually set up one for Toby before she was born; we named me as the beneficiary originally, and then switched the beneficiary after she was born.
Grandparents and other relatives can either set up separate 529 plans in the same child's name or they contribute to a plan put together by the parent -- there's a ton of flexibility. Also note that 529 plan contributions fall under the annual gift tax exclusion, so grandparents can contribute up to $14,000 per child without incurring gift taxes, or up to $70,000 if they treat the contribution as if it were made over a five-year period.
2. Savings Accounts
Another way grandparents and other relatives can invest in a child's financial future is by teaching them the fundamentals of saving. Research from the University of Kansas has shown that kids who had access to savings accounts early on have more assets later in life, and are four times more likely to invest in the market as adults. (That was even true when the study controlled for household income, parental education, and other socioeconomic factors.)
Once Toby is old enough, we'll be encouraging family members to give her cash in lieu of gifts -- and then encourage her to put the money away into first a piggy bank, then a savings account, to help her experience delayed gratification.
If possible, bring your parents and your child to a bank together to open up a savings account. The outing makes it a special event, and the account will help kids build their savings muscles -- letting them watch funds add up over time.
3. Roth IRAs
Got a teenager with a part time job? It's never too early (really!) to save for his or her retirement. Once your children are earning income, grandparents can help them get a head start by opening up Roth IRAs on your kids' behalf.
They (or you, for that matter) can contribute as much as the child has earned in wages that year, up to $5,500. Doing so can be a smart, useful tactic to encourage the child to work and understand the importance of saving today to benefit in the future.