A Bunch of Grapes Sold for $11,000 in Japan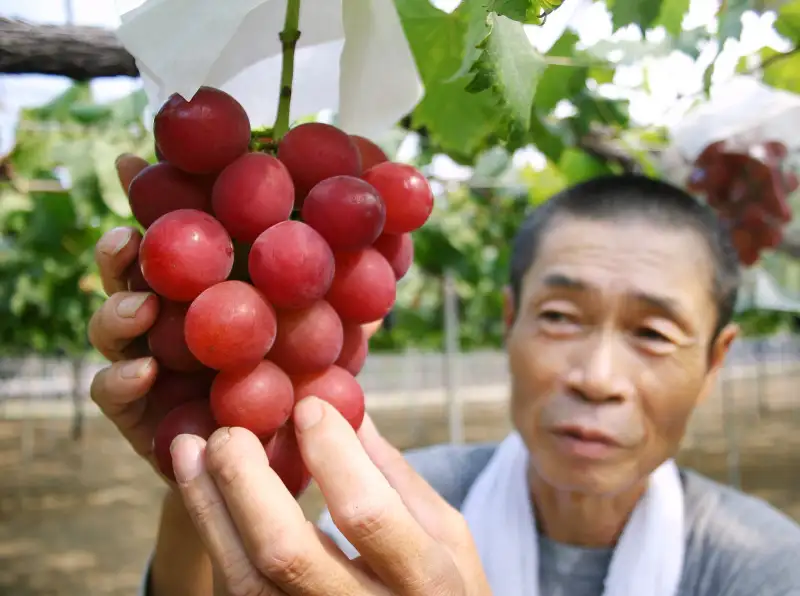 A man in Japan bought a bunch of Ruby Roman grapes at auction Thursday for a price tag of nearly $11,000 dollars.
Auctions of seasonal fruit in Japan regularly fetch big sums, as bidders seek prestige in the fruit. In May this year, two Yubari cantaloupes were auctioned in Japan for more than $27,000.
Ruby Roman variety grapes are a highly sought after breed, descended from Fujiminori variety grapes, grown in Ishikawa prefecture. This year's ping pong ball sized grapes went for 1.1 million yen, or about $10,900, or, roughly $350 a grape, according to the Guardian.
"These are truly Ruby Roman gems," said bid-winner Takamaru Konish, the auction winner. "We will display them at our store before giving our customers a sample taste."