'Hamilton' Fans Are Getting Duped by Fake Tickets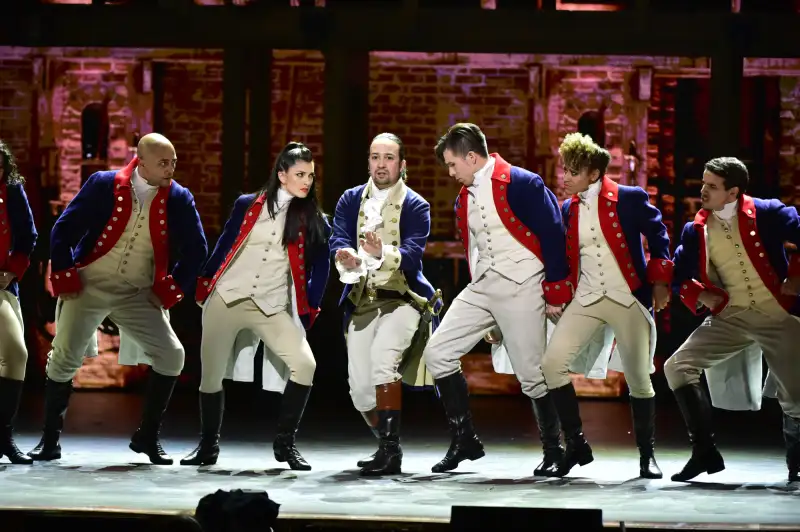 CBS Photo Archive—CBS via Getty Images
It's a theatergoer's worst nightmare: to arrive at the stage door excited to see a hit Broadway production like "Hamilton," only to find your tickets are fake.
That's unfortunately happened to many theater aficionados hoping to catch a performance of Lin-Manuel Miranda's sold-out Broadway musical "Hamilton," USA Today reported. After purchasing their tickets from a third-party vendor, they've been turned away at the door of Richard Rodgers Theater because their tickets are fake or replicas of real tickets already in use.
The phony tickets can be surprisingly convincing: Many feature the theater location, performance date, a barcode and even the word "Ticketmaster" printed on them. Some even come in an envelope with the Ticketmaster name.
The sophisticated swindler making fake "Hamilton" tickets can make a bundle. Face value for "Hamilton" seats ranges between $139 and $177, while the secondary market can price them as high as $10,000. On Stubhub, tickets have sold for an average of $687 since "Hamilton" opened on Broadway.
"It's the most valuable ticket, therefore the most profitable crime to commit," Manhattan District Attorney Cyrus R. Vance told USA Today.
While fake Broadway tickets are generally rare, they tend to appear in popular shows like "Hamilton," "The Book of Mormon," and "The Lion King." "Hamilton" is the hottest ticket in town, particularly in the wake of news that Miranda, the creator and star of the show, will leave on July 9.
Read More: Hamilton Creator Lin-Manuel Miranda Will Make About 60 Times More Than the Rest of the Cast This Year
Not even high-profile theatergoers are immune to the scam. Chris Sacca, an investor and guest judge on NBC's "Shark Tank," was turned away from the door of "Hamilton" when the tickets his wife purchased on Stubhub turned out to be fakes.
In response to the fraud, Stubhub says it's reworking some of its policies surrounding "Hamilton" in particular. It's buying extra tickets in the event that some of its customers are denied entry. If a duped ticket buyer calls customer service, and Stubhub has another ticket, it will send a representative with a new ticket to meet the purchaser. If the service doesn't have a ticket for that night, it will offer the customer additional dates.
The good news is that scammers may be taking heed of warnings from the production regarding fake tickets. "Hamilton" publicist Sam Rudy told USA Today that the box office has seen a decline in invalid tickets in recent months.
Before you buy Hamilton tickets, be sure to do some research on the person you're buying from. Check the seller's score on the Better Business Bureau website, and try to stick to websites like Stubhub and Vivid Seats—which have A and A+ ratings, respectively, from the BBB—rather than Craigslist, which has an F.