Harrison Ford Will Earn 3,400 Times More for 'Force Awakens' Than Original 'Star Wars'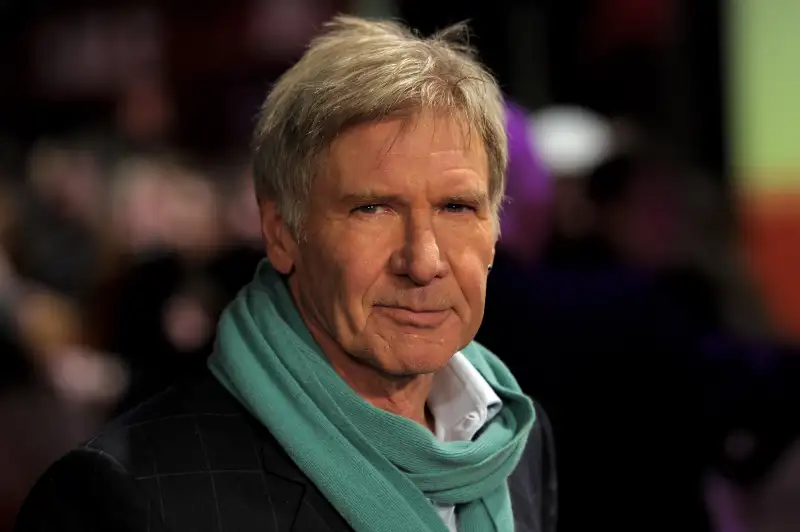 The Star Wars franchise has a fresh set of faces leading it in its galaxy far, far away, a pair of formerly unknown actors named Daisy Ridley and John Boyega. The pair have picked up where Han Solo, Leia Organa, and Luke Skywalker left off, wearing the trademark earth-toned costumes battling space fascism. And they're doing it cheap: They're making about $446,000 each.
Contrasting this to the old guard is interesting: They're being paid paid very, very handsomely, led by Harrison Ford likely making up to $34 million for The Force Awakens if (read: when) it makes $1 billion, according to the Independent. That's 76 times more than the kids.
However, it's probably fair.
Considering Harrison Ford had to be brought back to the franchise kicking and screaming because he thinks Han Solo is a shallow character who should have died in Return of the Jedi (spoiler-laden link here), the fact that he broke his leg during filming, and that he is known as the coolest space cowboy in history who carried the first trilogy, his expected earnings for Force Awakens almost seems like a deal.
It's also payback of a kind. Back in 1977, Ford was paid just $1,000 per week, he told Good Morning America earlier this month—around $10,000 total. (That's roughly $39k today after adjusting for inflation, according to the Bureau of Labor Statistics Calculator.)
Maybe getting a small early-career paycheck will work out similarly for Ridley and Boyega. If Ford's raise over 39 years is anything to go by, they should see a paycheck of around $1.5 billion sometime down the line, in another galaxy far, far away.