A New $75 Harry Potter Subscription Promises Exclusive Deals for Fans Who Are STILL Obsessed With the Wizarding World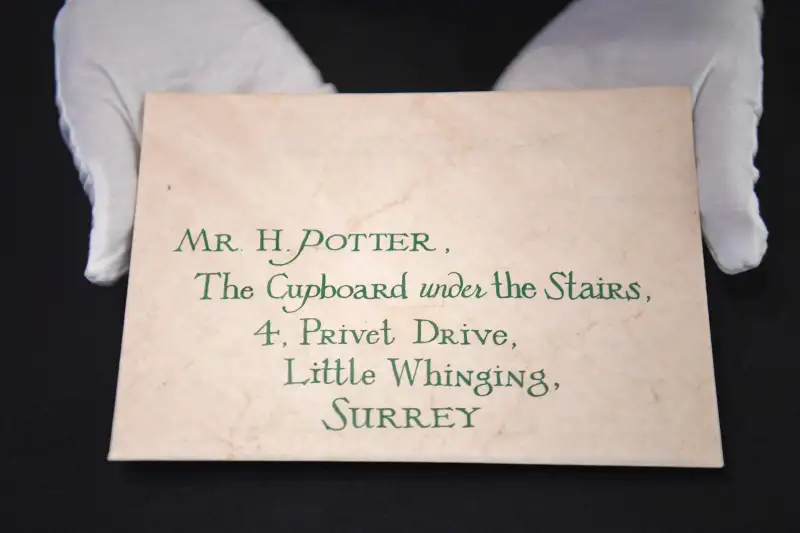 Kirsty O'Connor - PA Images—PA Images via Getty Images
Two decades after the release of J.K. Rowling's first Harry Potter book, there's a new way for fans to connect with the magical series.
Pottermore and Warner Bros. have teamed up to announce Wizarding World Gold, an annual subscription service even a Muggle will appreciate. Subscribers can get in-app access to all seven Harry Potter e-books, a behind-the-scenes video series, a slew of discounts on real-life experiences and exclusive merchandise.
And they only have to pay $74.99 a year.
The service doesn't launch until later this fall, but Potterheads can preorder it now. After signing up, they'll get a Keys and Curios journal filled with "interactive secrets and surprises that come to life in magical ways," according to the Wizarding World Gold website. It's personalized with each fan's name and house — Gryffindor, Slytherin, Ravenclaw or Hufflepuff — and will come with a collectible pin, plus a postcard showing one of Rowling's sketches of Hogwarts.
Wizarding World Gold will offer several perks related to fan experiences, too. In addition to hosting events for subscribers, it'll provide priority access for people attempting to score coveted tickets to see the Harry Potter and the Cursed Child play or take the Warner Bros. studio tour. Subscribers can also take advantage of discounts, like getting 20% off purchases at the online Wizarding World store or $50 off a vacation package to check out the Wizarding World of Harry Potter in Florida.
(Wizarding World Gold is only available in the U.S. and United Kingdom.)
As The Verge points out, $74.99 a year is not a cheap subscription for a casual fan. But readers may consider it a deal for the e-books alone.
Rowling was an e-book holdout for years; the Harry Potter novels only officially became available online in 2012 in what one editor called "digital publishing's Beatles moment." It now costs $62.93 to buy the Kindle edition of the series on Amazon — not that much less than a Wizarding World Gold subscription.
Still, there are cheaper ways for Potterheads to relive their memories of hanging out with Harry, Ron and Hermione.
Harry Potter subscription boxes, for example, are a huge trend in the fandom. LootCrate has an every-other-month one available for $39.99. Each box contains four to six Wizarding World-branded items, which have previously included beanies, action figures, duffle bags, scarves and keychains. There's also the Accio! Box, another $39.99 subscription where people get everything from candles to snacks to mugs.
Wallet still a little light on Galleons? Don't worry. Joining the official Harry Potter fan club is free. You can also borrow Harry Potter books, in physical and digital format, from your local library.