New Hatchimals Are Coming! Here's When You Can Get Them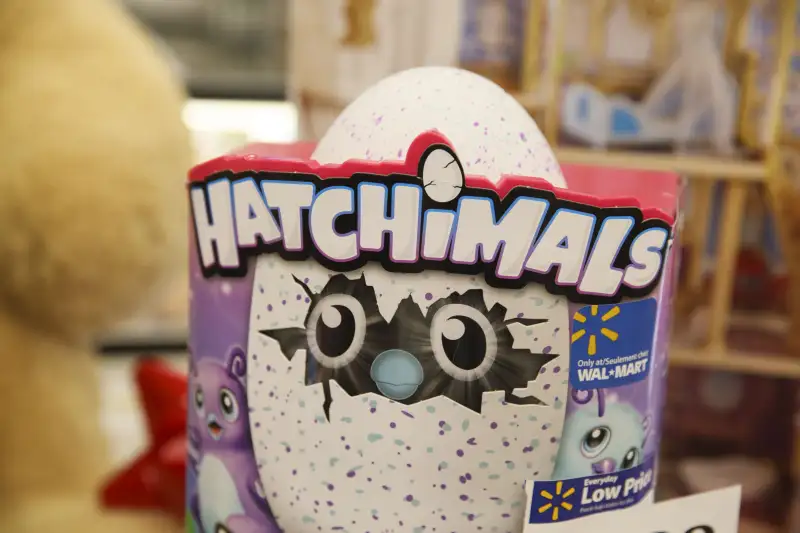 Bloomberg—Bloomberg via Getty Images
Spin Master had the hottest toy of the 2016 holidays with the release of Hatchimals. The company now thinks it's got the season's "it" gift for 2017 as well. They're called … Hatchimals.
On Monday, Spin Master announced that a 2.0 version of Hatchimals will soon be hitting the scene. It's called "Hatchimals Surprise." The details are fairly vague at this point, but Spin Master said, "Hatchimals Surprise are different from any Hatchimals seen before." Fans can expect "new eggs, a new hatching process, [and] a new species," the company stated.
The retail price has been set at $69.99—about $20 higher than Hatchimals were selling for in stores last year—and pre-orders will be available starting Monday, September 18. However, the average person won't actually get to see the new Hatchimals until Friday, October 6. That's when Spin Master is holding the second annual Hatchimals Day—an event rare in the industry, when a new product is simultaneously unveiled and immediately open to sale to the public.
Last year, Hatchimals—adorable interactive stuffed animals that "hatch" out of eggs after purchase—were at the center of a craze rarely seen in the retail world. Stores were sold out all over the world, and resellers flipped them on eBay at steep markups. Spin Master CEO Anton Rabie told Money in late December that Hatchimals mania was comparable to, and perhaps even bigger than, historic holiday frenzies like those for Cabbage Patch Dolls and Tickle-Me-Elmos.
One big reason that Hatchimals captured the imagination of millions is that the most exciting part of the product—, duh, the hatching—made for great videos that could be readily shared and watched online. For example, this YouTube video has been watched nearly one million times since being posted in October 2016, not long after the product originally launched:
Normally, new toys first appear at conventions and receive attention in media stories weeks or months before they arrive on store shelves. Last year, Spin Master instead hosted an official unveiling in early October in the form of Hatchimals Day, when customers could immediately begin purchasing them.
"We did something we've never done before," Spin Master's Rabie explained to Money. "In 23 years of our history, we've never launched a toy on one day like a movie release. But we did that with Hatchimals. We had an official unboxing event, and then it really started to gather phenom status about mid-October, when all these YouTube and unboxing videos launched."
This year, it's a safe bet that Hatchimals will gain phenom status even quicker—like as soon as the new Hatchimals go on sale.