More Hedge Funds Closed Over the Past Year Than Opened
Money is not a client of any investment adviser featured on this page. The information provided on this page is for educational purposes only and is not intended as investment advice. Money does not offer advisory services.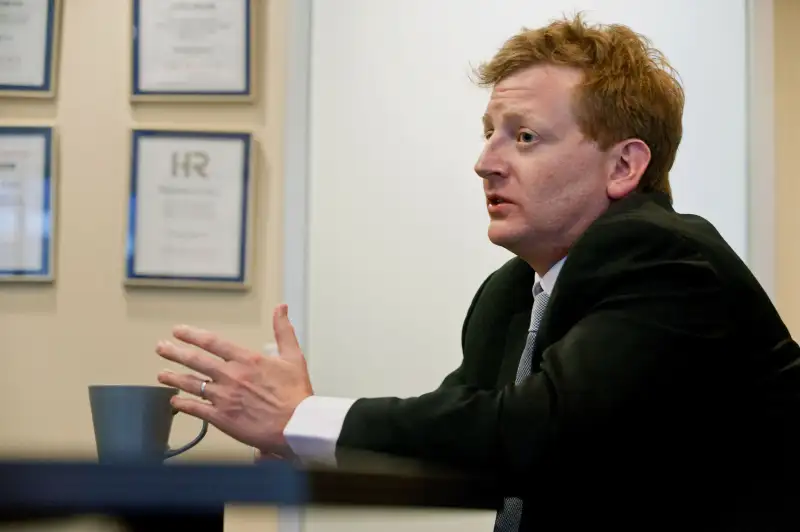 Bloomberg—Bloomberg via Getty Images
Investors keep hedging their bets on hedge funds.
Over the past year, 1,053 hedge funds have liquidated, while just 910 opened up shop, according to data published Thursday by Hedge Fund Research Inc. In the most recent quarter, 291 shuttered, while 206 started, as managers' performance suffered from the volatile stock market and a decline in commodities prices, Bloomberg reported. Altogether, clients withdrew $15 million from the funds in the first quarter of 2016 -- the largest amount since the financial crisis.
This was the second consecutive quarter in which hedge fund closings outpaced openings, caused by investors who exhibit "a low tolerance for underperformance," HFR President Kenneth Heinz said. That intolerance has made it difficult for the investment vehicles to raise capital.
The one upside for the industry is that number of funds that closed last quarter fell from the previous quarter in which 305 shut down. On the whole, the shrinkage has been gradual as investors, wary of the dismal equities and bond markets, see few other choices but to resort to hedge funds and private equity.
The often-secretive, $2.9-trillion hedge fund industry -- whose lightly-regulated investment vehicles are open to wealthy investors and institutional investors like university endowments and public pension funds -- has been under scrutiny for years. Its mystique was amplified in the wake of the financial crisis, since funds' returns are not directly linked to stock and bond fluctuations. That allowed a few fortunate managers, like those depicted in Oscar-nominated film The Big Short, to turn a big profit betting against the stock and bond markets. More recently, the industry has been criticized for failing to protect clients from volatility and charging them high fees.

In recent months, several big-name hedge funds have either shut their doors or returned money to investors. In February, Orange Capital, co-founded by former Citigroup executive Daniel Lewis was forced to return about $1 billion to investors. Similarly, in December 2015, Seminole Management had to return $400 million to investors and BlueCrest Capital Management gave $7 billion back.
Despite their declining popularity, the top 25 highest-earning hedge fund managers still managed brought home a combined $13 billion in 2015. The median earnings among the top 25 was $275 million. The top two, Citadel's Kenneth Griffin and Renaissance Technologies' James Simons, both took home $1.7 billion.