Here Are the Odds Your Boss Is Snooping on Your Social Media Profiles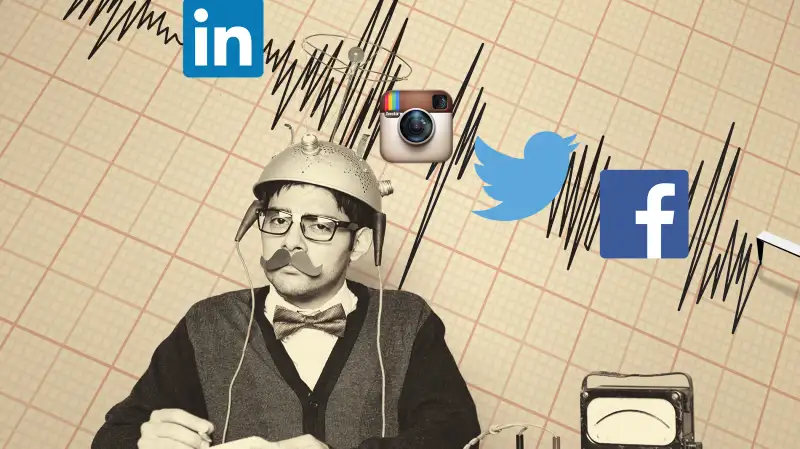 Photo illustration by Sarina Finkelstein for Money; Getty Images (3)
You might not want to be friends with your boss on Facebook (although research shows you probably should), but your supervisor and HR department are very likely checking you out on social media. According to a new CareerBuilder survey of nearly 2,200 hiring managers and more than 3,000 workers, 60% of employers vet job candidates' social media pages. That's up from 52% last year, and stands in sharp contrast to the mere 11% who checked out profiles a decade ago.
Sure, 2006 was only 10 years ago. But for some perspective, consider this: the iPhone didn't hit the market until 2007, and in 2006, two-year-old Facebook had just decided to open its gates to people with any old email address instead of a .edu suffix. So, in terms of social media and mobility, the world has radically transformed in the last decade.
First, the good news: CareerBuilder found that your presence on social networks can actually be an asset in the job search. Six in 10 employers told surveyors they're looking for things like a professional portfolio that would illustrate a candidate's ability to do the job. That's not to say some of them aren't nosier than that: 30% want to see what other people say about workers online, and just over 20% admitted that they're digging for a reason to leave somebody off their candidate list.
The likelihood that your employer is poking through your profiles does depend on the kind of work you do, though: The survey found that while a little over three-quarters of IT companies use social profiles to screen candidates, only 55% of business and professional services companies do.
And don't think you're in the clear just because you've already got the job, CareerBuilder found. More than two in five HR managers use social networks to snoop on current employees, and about a third use search engines for the same purpose.
It's possible many workers don't expect their current job to be checking them out, because a significant number of them are letting it all hang out: More than 25% of HR pros have run across something on social media that's led them to either reprimand or outright fire someone, although 32% have found material that's contributed to the decision to hire someone.
The top social media offenses that can cost you the job: "inappropriate" or provocative content, photos or references to drug use and drinking, discriminatory or racist language, negative comments about your last job and "poor communication skills." (So stop posting "u" for "you" and remember to punctuate already.)
With stats like that, you might think the smartest course of action would be to just lock down your privacy settings and call it a day. Unfortunately, in today's super-connected world, that's not such a hot option, either. CareerBuilder found that 41% of companies say a lack of online information about a job candidate makes them less likely to even consider that person for an interview, up six percentage points from last year and indicating that employers' expectations of being able to find you online are only likely to increase in the future.