Here's What You Should NEVER Order at a Fast Food Place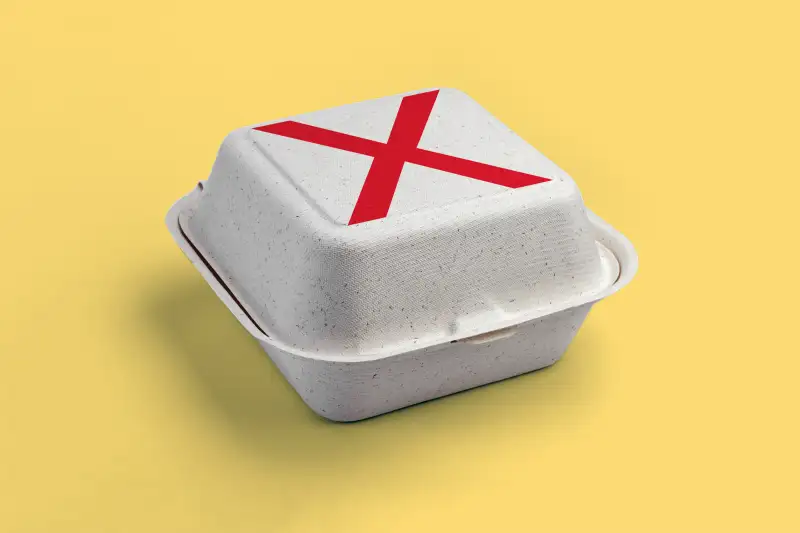 Photo illustration by Money;Getty Images/iStockphoto
In recent years, fast food has undergone a revolution, with the biggest companies expanding with offerings such as with Taco Bell's certified vegetarian menu and Chick-fil-A's grilled chicken and salads. That, alongside the rise of fast-casual, relatively eco-friendly purveyors like Chipotle and Shake Shack, has made it easier than ever to get a quick, tasty bite for cheap. Here are some up-to-date rules about what you should keep in mind when ordering fast food so you get the most for your dollars—and what you should never go near.
Fast food costs less for a reason...
One of the main appeals of fast food is quite simple: It provides a cheap, satisfying source of energy. It's hard to argue with the value of a $1 McDonald's cheeseburger that instantly injects your body with 350 greasy calories. But there's a cost to that efficiency that's worth recognizing. "You're getting what you pay for at a lot of fast-food restaurants," said Lauren Shockey, author of the book Four Kitchens and former restaurant critic at the Village Voice. "Ethically sourced, sustainable meat and vegetables are not always cheap. If you expect that, then you can't expect your meal to only cost $2." In other words, don't go into one of these spots asking about local farm partnerships.
...So avoid meat if sourcing concerns you, and try something else
Caitlin O'Hara—Bloomberg via Getty Images
Eating meat is inherently more expensive than going vegetarian—a perk for anyone who's made that lifestyle change. As such, it's important to be skeptical of the animal products you're getting at a lower-end quick-service joint. "I'll generally avoid meat at fast-food restaurants since it's usually sourced from big conglomerates and is heavily processed and not ethically sourced," Shockey said.
Anyone who's taken a bite of a slightly rubbery beef patty in a Quarter Pounder can tell you that the situation affects taste, too. That's one reason McDonald's all-day breakfast menu has proven so popular. Its Egg McMuffin has always been superior to any of its burgers. (When you order eggs at the chain, opt for the more natural freshly cracked eggs rather than the yellowy liquid stuff.)
There has been a shift here, however, especially as newer restaurants promote a level of consciousness. "Chipotle is very transparent with its ingredients and sourcing," Shockey added. Its steak is wonderfully juicy and expertly cooked, but more expensive than what you'd typically get at Wendy's. Meanwhile, quick-service restaurants at different levels have upgraded their salads and non-meat dishes. Chick-fil-A's greens gets raves, while Taco Bell has lured in health nuts with better-for-you favorites like the Spicy Tostada and veggie Power Menu Bowl.
If you have health issues, think again
Though more health-minded choices are on the rise at fast-food chains, these businesses excel at guilty pleasures. Plus you know more about the food you cook at home, and that's always the way to get the highest-quality sustenance at the best value. Big brands use tricks to make things more appetizing. "There's a lot of sodium in fast food, which is part of the reason people like it so much, so that's something to be aware of," Shockey said. "With any type of mindful eating, though, I think moderation is the key." Over time, a daily $2.39 McFlurry would drain your wallet in addition to angering your doctor.
Stick to classics, desserts, and fried items (unless of course you're on a diet)
Jason Alden—Bloomberg via Getty Images
"McDonald's has really created the platonic ideal of the fast-food French fry, although Chick-fil-A does waffle fries, which really is the ideal fry shape," Shockey said. Many gourmet orders of fries are lackluster compared to the crisp, salty perfection of McDonald's classic thin fries, which tend to go for around just $1. Its Happy Meal never gets old and is the best deal on the Dollar Menu. And while chicken at Popeyes won't match the flavor or humane raising of a heritage bird breed, the chain's frying technique is flawless. Those simple, comforting pleasures are what fast-food restaurants deliver best. That goes for sweets, too. "I am a fan of the frozen custards and concretes at Shake Shack, and the Blizzards at Dairy Queen are also delicious," Shockey said.
But don't be afraid to sometimes get experimental
As much as it relies on tried-and-true staples, fast food is also all about novelty. And when it comes to fried foods and combinations of bread, cheese, and meat, the possibilities are endless. KFC got some heat for its absurd Double Down, a sandwich with two pieces of fried chicken serving as buns, but Taco Bell has found enormous success in its unlikely concoctions, like its beloved, insanely good Quesarito (basically a quesadilla stuffed like a burrito). The Bell's latest gambit is something called Nacho Fries. People go nuts any time McDonald's limited McRib is available. Those sorts of cultish specialties tend to get a bit more love and attention from the staff, eager to please the fans, so they're a better use of your lunch money.
Skip anything suspiciously cheap
courtesy of Jack in the box
Fast-food marketing will frequently employ luxurious-sounding language like "artisanal" and "crafted" in ways that make those words largely meaningless. (And you should really be wary of such tactics at any restaurant or grocery store.) If an item is billed as a premium, filling beef product yet costs pocket change, you may want to know more about the grade or certification of its ingredients. And if that ingeniously promoted sandwich doesn't live up to the haute, local cafe down the street, well, check your receipt.