Hidden Valley Is Giving Away a $35,000 Jewel-Encrusted Bottle of Ranch Dressing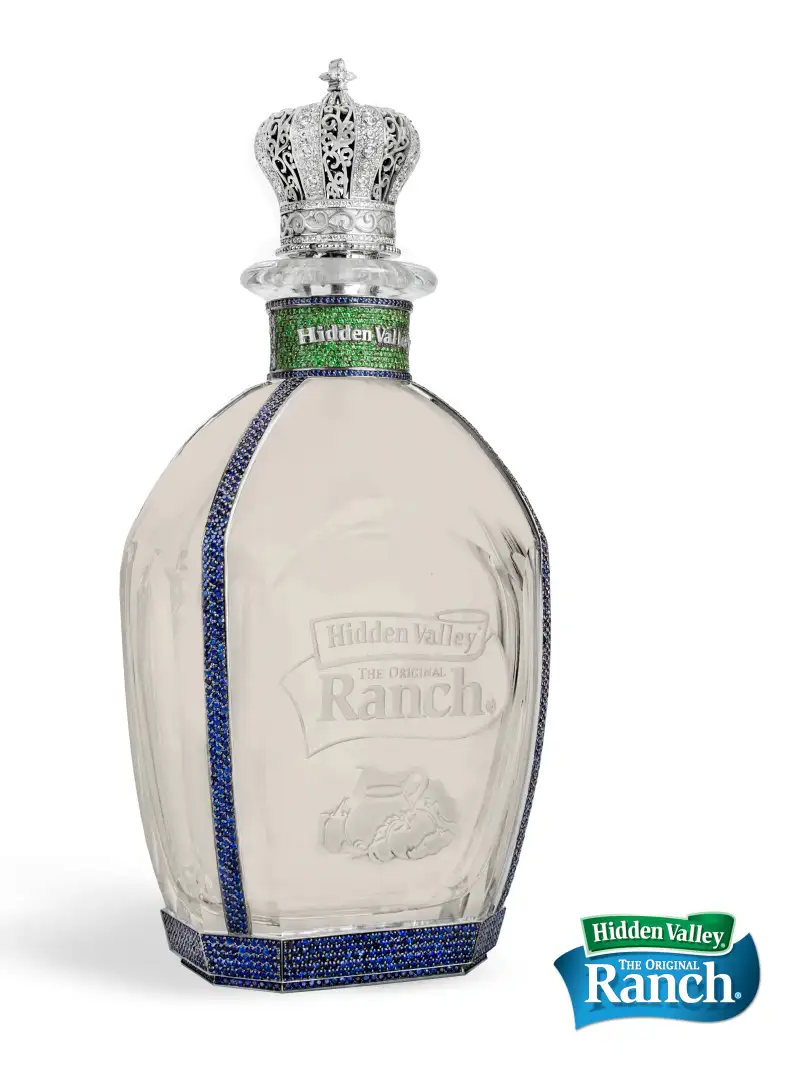 Alyssa Stefek Photography—Alyssa Stefek Photography
Hidden Valley's popular ranch dressing is getting the royal treatment.
For National Ranch Day, an unofficial food holiday that falls on March 10, Hidden Valley honored its iconic salad dressing with a jewel-encrusted bottle worth $35,000. Topped with a crownlike bottle cap, the bottle is studded with diamond, sapphire and 18-karat white gold.
The bottle was created in part to celebrate the upcoming royal wedding between Prince Harry and Meghan Markle. One of the jewel encrusted bottles will be "sent on a journey overseas," though it won't be delivered to the royal family. The second bottle is available to any ranch enthusiast who enters to win it. Ranch fans can win the valuable bottle by retweeting Hidden Valley's post about it between March 10 and May 19.
The bejeweled bottle's $35,000 value will be added to the winner's annual income, possibly increasing the person's tax bracket, depending on how much they make, as prize winnings are considered taxable income.
The winner will be announced after May 19.