You Can Eat at a Michelin-Rated Restaurant for $40 or Less. Here's How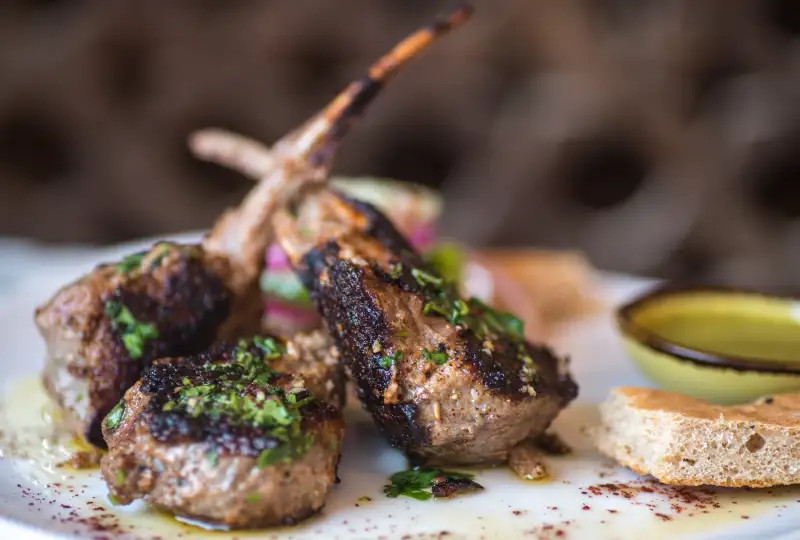 Dixie D. Vereen—The Washington Post/Getty Images
Eating at a restaurant with a Michelin star can easily set a person back by hundreds of dollars. At New York City's Per Se, which has 3 Michelin stars, a nine-course tasting menu is $325 per person, while at fellow 3-star restaurant Benu in San Francisco, a tasting menu is $285.
But for those who want a high-quality meal without breaking the bank, Michelin offers a friendlier option. Enter Michelin's Bib Gourmand distinction, a honor that highlights restaurants that serve high-quality food at a reasonable price. Many Bib Gourmand restaurants are personal favorite spots of Michelin's anonymous food inspectors.
Michelin typically rates restaurants through a star system. Restaurants receive between one and three stars based on the quality of their food. One star indicates a good restaurant in its category, two stars signifies excellent cuisine and three stars mean the restaurant has exceptional food.
Much like the star-rating system for restaurants, Bib Gourmands are designated by Michelin's food inspectors annually. To be included on the Bib Gourmand list, restaurants are required to serve two courses and provide wine or dessert, all for $40 or less (not including tax or gratuity).
Usually, restaurants have to serve menu items that are creative enough to catch the food inspector's eye in order to qualify for the designation. For example, Thip Khao, a Bib Gourmand restaurant in Washington D.C. serves fresh ingredients rooted in the flavors of Laos.
A handful of New York City restaurants have made it on to the list every year. In 2017, 28 restaurants across New York's boroughs became Bib Gourmands, including the Italian restaurant Bar Primi in Manhattan and the Mexican restaurant Chavela's in Brooklyn.