The Highest-Paying Skills for 100-Plus Jobs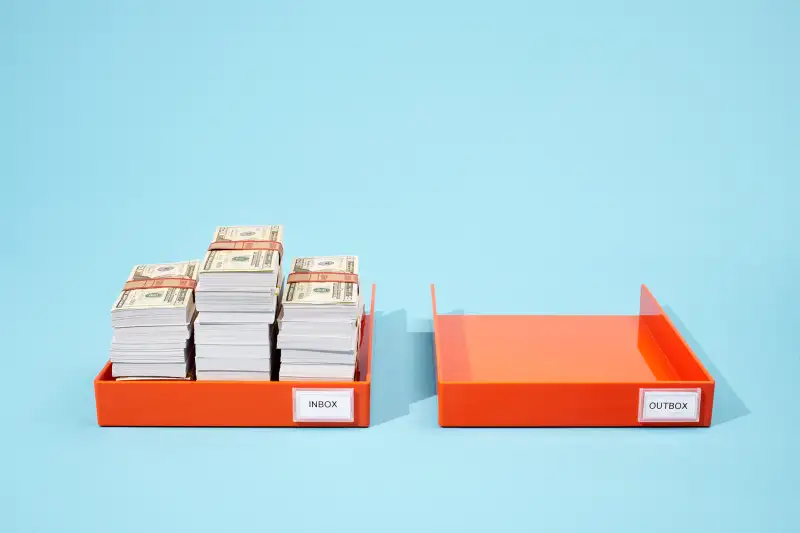 Photograph by Jeff Harris for Money; Prop styling by Renee Flugge
Want a fatter paycheck? For every industry, and every job title, there are specific skills that correlate with richer compensation. But for most workers, the first challenge is knowing which skills will pay off for them.
To that end, Money worked with compensation data and software company PayScale.com to identify exactly which three abilities deliver the greatest pay premium for 130 different professional jobs—from nuclear engineer to bank teller.
These skills correlate with as much as a 35% pay differential for some occupations — holding constant such factors as job title, experience, age, and location. That top premium goes to a credit analyst who knows SAS software; other big bumps go to market research analysts and survey researchers who know financial modeling (28.2% for both), or CEOs with a mastery of mergers and acquisitions (25.7%).
Even if most skills offer a more modest reward — 5% to 10%, on average — that's still more than the typical 2% annual cost-of-living raise most people get. So if you're looking for a way to ratchet up your own pay, scan the following list for your job title, and see which new abilities could propel you higher.
To see full coverage of Money's Best Career Skills 2016, click here.
Occupation
Top 3 Skills/Specialties
Pay Boost
Accountant/Auditor
Forensic Accounting
7.9%
Forecasting
7.9%
Sarbanes-Oxley Compliance Audit
6.7%
Actuary
Pricing
5.7%
Statistical Analysis
4.2%
Financial Modeling
3.4%
Administrative Services Manager
Data Analysis
13.9%
SEC Experience
9.0%
Payroll Tax Compliance
8.7%
Advertising and Promotions Manager
Contract Negotiation
6.8%
Strategic Sales
6.7%
Strategy Development
6.2%
Advertising Sales Agent
Media / Public Relations
2.1%
Strategic Marketing
2.0%
Project Management
1.0%
Aerospace Engineers
Aeros
7.6%
Avionics
4.8%
UNIX
1.9%
Agricultural/Food Scientist
Sales
7.4%
Product Development
1.8%
Data Analysis
1.0%
Aircraft Pilot/ Flight Engineer
Test Engineering
0.9%
Operations Management
0.9%
Safety Compliance
0.4%
Architect
Microstation
7.0%
Software Architecture
6.5%
Green Building
6.4%
Architectural/ Engineering Manager
Software Architecture
12.4%
Software Development Management
11.8%
Java
11.6%
Astronomer/ Physicist
Radiation Therapy
10.8%
Research Analysis
2.8%
Medical Physics
2.6%
Biological Scientist
Research Analysis
5.5%
Quality Assurance / Quality Control
4.2%
Data Analysis
3.7%
Biological Technician
Protein Purification
5.3%
Biotechnology
2.8%
Quality Assurance / Quality Control
0.9%
Biomedical Engineer
Clinical Research
12.2%
Clinical Education
7.9%
Radiology
6.8%
Bookkeeping, Accounting, or Auditing Clerk
Reconciliation
8.3%
Month-End Close
7.9%
Financial Analysis
5.0%
Brokerage Clerk
Microsoft Excel
13.0%
Client Interaction
11.6%
Microsoft Office
10.4%
Budget Analyst
Data Analysis
4.4%
Budget Management
3.3%
Financial Analysis
3.3%
Buyer / Purchasing Agent
Product Development
7.0%
Strategic Planning
5.7%
Contract Negotiation
5.7%
Chemical Engineer
Business Development
9.0%
Simulation
8.6%
Data Analysis
5.8%
Chemical Technician
Technical Analysis
1.7%
Data Analysis
1.3%
Research Analysis
1.2%
Chemist / Materials Scientist
Project Management
9.0%
Process Improvement
5.9%
Product Development
5.7%
Chief Executive
Mergers and Acquisitions
25.7%
Strategic Sales
22.2%
Change Management
18.7%
Civil Engineer
Prolog
9.6%
ANSYS
7.6%
Business Development
6.3%
Claims Adjuster / Appraiser / Examiner / Investigator
Verbal Communication
9.3%
Construction Estimating
7.7%
Complex Litigation Case Management
7.1%
Clergy
People Management
3.3%
Bereavement Counseling
2.0%
Patient Counseling
1.3%
Occupation
Top 3 Skills/Specialties
Pay Boost
Clinical Laboratory Technologist / Technician
Budget Management
7.1%
Medical Terminology
5.3%
GMP Compliance
4.6%
Compensation and Benefits Manager
ADP Payroll System
8.2%
Payroll Tax Compliance
7.5%
Accounting
6.7%
Compensation, Benefits, or Job Analysis Specialist
Payroll Tax Compliance
10.4%
ADP Human Resources System
7.5%
401k Plan Administration
6.7%
Compliance Officer
Data Analysis
3.6%
Research Analysis
3.5%
Project Management
3.5%
Computer and Information Analyst
Big Data Analytics
11.8%
Agile
11.3%
IBM WebSphere
10.1%
Computer and Information Research Scientist
Machine Learning
6.2%
Big Data Analytics
3.5%
Python
2.8%
Computer and Information Systems Manager
Big Data Analytics
18.9%
Service Oriented Architecture
15.7%
Data Modeling
15.2%
Computer Control Programmer / Operator
Engineering Design
12.1%
CAD/CAM
5.6%
Computer Aided Drafting & Design
5.3%
Computer Hardware Engineer
System Administration
10.3%
Engineering Design, Semiconductor
6.2%
Microsoft Active Directory
6.1%
Computer Operator
UNIX
5.3%
Mainframe
0.8%
AS/400
0.4%
Construction and Building Inspector
Commercial Building Inspection
5.2%
Household or Property Inspection
4.8%
Windows Operating System General Use
3.2%
Construction Manager
Primavera P6
13.7%
Prolog
13.1%
Welding
7.6%
Cost Estimator
Financial Analysis
5.6%
Contractor Management
4.6%
Data Analysis
4.5%
Counselor
Spanish Language
8.1%
Functional Analysis
6.6%
Program Management
6.1%
Credit Analyst
Statistical Analysis System
35%
Financial Modeling
11%
Banking
8.9%
Credit Counselor / Loan Officers
Commercial Loans
7.4%
Financial Analysis
3.7%
Mortgage Loans
3.4%
Database and Systems Administrator / Network Architect
Cisco UCCE/IPCC
20.8%
Puppet
20.7%
Software Development
17.3%
Dental Hygienist
Clinical Education
6.4%
Anesthesia
6.0%
Software Knowledge
5.1%
Dentist
Oral Surgery
10.8%
Medicine / Surgery
5.8%
Public Health
0.2%
Designer
Autodesk AliasStudio
9.0%
NX Unigraphics
8.4%
Powerpoint
6.9%
Occupation
Top 3 Skills/Specialties
Pay Boost
Desktop Publisher
Adobe Illustrator
3.7%
Adobe Photoshop
3.2%
Technical Writing
2.1%
Detective / Criminal Investigator
Geographic Information Systems
6.4%
Forensic Interviewing
4.8%
Signals Intelligence
4.6%
Diagnostic Related Technologist or Technician
Obstetrics
9.7%
Interventional Radiology
4.0%
Pediatrics
3.7%
Dietitian / Nutritionist
Training
9.2%
Diabetes Educator
2.9%
Nutrition Support
1.7%
Drafter
CATIA
8.7%
AutoCAD MEP
6.0%
Autodesk Revit Structure
5.9%
Economist
Policy Analysis
5.5%
Data Modeling
5.0%
Statistical Analysis
2.5%
Education Administrator
Strategic Marketing
7.7%
Operations Management
4.6%
Strategic Planning
3.7%
Electrical or Electronics Engineer
Instrument Control
6.4%
Engineering Design, Semiconductor
6.2%
AutoCAD MEP
5.9%
Elementary or Middle School Teacher
Spanish Language
3.4%
Curriculum Planning
1.9%
Childhood Education
1.3%
Engineering Technician
C (programming language)
14.1%
Industrial Hydraulics
10.3%
Distributed Control Systems
9.7%
Environmental Engineer
Title V Permitting
14.6%
Windows Operating System General Use
2.4%
Project Management
2.4%
Environmental Scientist / Geoscientist
Data Modeling
3.7%
Regulatory Compliance
2.3%
Project Management
2.3%
Farmer / Rancher / Agricultural Manager
Budget Management
13.2%
Operations Management
8.6%
Machine Operation
0.6%
Financial Analyst / Advisor
Valuation
9.0%
Due Diligence
8.7%
Market Research
8.1%
Financial Examiner
Financial Applications
7.8%
Anti-Money Laundering
6.4%
Microsoft Word
3.7%
Financial Manager
Business Strategy
14.0%
Sarbanes-Oxley Compliance Audit
13.1%
Sarbanes-Oxley Knowledge
10.4%
First-Line Supervisor of Office and Administrative Support Workers
Facility Maintenance & Coordination
15.8%
Process Improvement
15.7%
Contract Management
12.1%
First-Line Supervisor of Sales Workers
Profit & Loss Statements
12.3%
Budget Management
6.8%
Human Resources
6.6%
General or Operations Manager
Field Sales
18.2%
Mergers and Acquisitions
16.0%
Tax Consulting
14.0%
Health Practitioner Support Technologist or Technician
Oncology
8.1%
Open Heart
5.7%
Long-Term Care
4.3%
Occupation
Top 3 Skills/Specialties
Pay Boost
Health Teacher (Postsecondary)
Critical Care
5.2%
Emergency Room
3.2%
Clinical Education
2.6%
Human Resources Manager
Strategy
11.0%
Change Management
10.8%
Applicant Tracking System
9.0%
Human Resources Worker
Legal Compliance
14.7%
Payroll Tax Compliance
10.5%
Strategic Planning
9.7%
Industrial Engineer
Chemical Process Engineering
17.0%
Linux
8.3%
Operations Management
6.6%
Industrial Production Manager
Six Sigma Black Belt
11.3%
Six Sigma Green Belt
8.7%
Engineering Design
7.9%
Instructional Coordinator
Design
3.6%
Training Program Development
2.5%
Articulate - E-Learning Software
2.4%
Insurance Sales Agent
Field Sales
14.3%
Leadership
6.1%
Account Sales
2.6%
Lawyer or Judicial Law Clerk
Mergers and Acquisitions
23.8%
Corporate
15.7%
Tax Compliance
9.8%
Librarian
Legal Research
10.5%
Budget Management
3.9%
Operations Management
1.6%
Licensed Practical or Licensed Vocational Nurse
Nursery
6.8%
Triage
5.3%
Intensive Care Unit
4.1%
Logistician
Project Management
6.5%
Logistics Support Analysis
6.0%
SAP Enterprise Resource Planning
5.7%
Management Analyst
Big Data Analytics
17.7%
Mergers and Acquisitions
16.7%
Strategy
15.6%
Market Research Analyst or Marketing Specialist
Financial Modeling
28.2%
R (programming language)
16.5%
Tableau Software
13.6
Marketing or Sales Manager
Software as a Service
11.8%
Marketo
11.7%
Vendor Management
10.3%
Materials Engineer
Robotic Welding
4.2%
Manufacturing Process Engineering
3.7%
Material Science
3.4%
Mechanical Engineer
SCADA
6.1%
SQL
5.5%
Simulation
5.4%
Medical or Health Services Manager
Business Development
12.2%
Six Sigma Black Belt
9.3%
Surgery
9.2%
Medical Records and Health Information Technician
Microsoft Excel
7.3%
Data Analysis
5.2%
Microsoft Office
4.9%
Medical Scientist
Oncology
9.1%
Molecular Biology
6.1%
Generalist Duties
5.8%
Medical, Dental, or Ophthalmic Laboratory Technician
Wound Care
2.8%
CAD/CAM
1.8%
Casting
0.6%
Occupation
Top 3 Skills/Specialties
Pay Boost
Meeting, Convention, or Event Planner
Strategic Marketing
9.4%
Project Management
6.1%
Budget Management
6.0%
Natural Sciences Manager
Engineering Design
8.0%
Technical Writing
5.9%
Problem Solving
4.0%
News Analyst, Reporter or Correspondent
Financial Reporting
10.6%
Video Editing
1.8%
Social Media Optimization
0.7%
Nuclear Engineer
Project Management
5.6%
Engineering Design
3.6%
Technical Analysis
2.5%
Nurse Anesthetist
Obstetrics
9.1%
Pediatrics
6.8%
Obstetrical Anesthesia
6.2%
Nurse Practitioner
Emergency Room
6.9%
Dermatology
5.3%
Pain Management
4.1%
Occupational Health and Safety Specialist or Technician
Risk Management / Risk Control
5.2%
Regulatory Compliance
4.7%
Microsoft Word
3.8%
Operations Research Analyst
R (programming language)
11.9%
Automation Scripting
10.0%
Statistical Analysis System
9.1%
Paralegal or Legal Assistant
Prosecution
10.8%
Data Analysis
10.7%
Concordance Discovery Management Software
10.6%
Petroleum Engineer
Microsoft Excel
7.8%
Well Production Engineering
6.3%
Simulation
4.1%
Pharmacist
Operations Management
6.4%
Oncology
4.0%
Critical Care
3.8%
Physician Assistant
Emergency Medicine
9.4%
Psychiatry
6.5%
General Surgery
5.6%
Physician or Surgeon
Obstetrics
17.8%
Critical Care
15.8%
Emergency Medicine
12.9%
Podiatrist
Surgery
7.2%
Medicine / Surgery
1.7%
Wound Care
1.6%
Property, Real Estate, or Community Association Manager
Financial Analysis
8.6%
Negotiation
7.7%
Budget Management
6.4%
Psychologist
Health and Wellness
6.3%
Pain Management
5.0%
Clinical Supervision
3.3%
Public Relations or Fundraising Manager
Strategic Planning
6.7%
Branding
5.0%
Corporate Communications
4.5%
Purchasing Manager
Business Analysis
10.7%
Product Development
10.2%
Strategic Planning
8.7%
Real Estate Broker or Sales Agent
Property Management
4.3%
Customer Relations
1.5%
Leasing Software
1.3%
Registered Nurse
Trauma Intensive Care Unit
4.7%
Open Heart
4.4%
Pediatric Intensive Care Unit
3.9%
Sales Engineer
IT Security & Infrastructure
22.2%
Cisco Networking
15.5%
Field Sales
9.1%
Sales Representative (Wholesale and Manufacturing)
Strategic Planning
10.1%
Financial Analysis
10.0%
Business Analysis
8.0%
Secondary School Teacher
Leadership
3.2%
Information Technology Support
2.7%
Mathematica
1.3%
Secretary or Administrative Assistant
Event Management
12.3%
Information Technology Support
11.9%
Benefits Administration
8.7%
Securities, Commodities, or Financial Services Sales Agent
Investment Management
11.2%
Financial Analysis
5.4%
Business Development
2.8%
Social or Community Service Manager
Clinical Supervision
8.4%
Budget Management
7.5%
Counseling
7.0%
Occupation
Top 3 Skills/Specialties
Pay Boost
Social Worker
Utilization Review
18.1%
Hospice Care
14.4%
Oncology
9.8%
Sociologist
Research Analysis
5.5%
Legislative Policy
4.4%
Policy Analysis
3.5%
Software Developer or Programmer
Machine Learning
25.2%
Scala
21.5%
Algorithm Development
18.9%
Statistical Assistant
PL/SQL
13.7%
Financial Modeling
12.3%
R (programming language)
11.8%
Statistician
Data Modeling
7.9%
Data Mining / Data Warehouse
5.0%
SQL
4.3%
Survey Researcher
Financial Modeling
28.2%
R (programming language)
16.5%
Tableau Software
13.6%
Surveying or Mapping Technician
Computer Aided Drafting & Design
5.1%
Global Positioning Systems
4.7%
AutoCAD
2.9%
Surveyor, Cartographer, or Photogrammetrists
AutoCAD Civil 3D
4.8%
Global Positioning Systems
2.6%
Land Surveying
2.5%
Tax Examiner, Collector or Preparer, or Revenue Agent
Legal Research
9.1%
Tax Consulting
3.2%
Auditing
3.1%
Teacher Assistant
Spanish Language
3.2%
Curriculum Planning
1.3%
Activities for Children
0.1%
Television, Video, or Motion Picture Camera Operator or Editor
Adobe InDesign
8.5%
Project Management
5.0%
Microsoft Office
2.0%
Teller
Account Sales
11.0%
Sales Management
8.6%
Operations Management
5.8%
Therapist
Geriatrics
3.4%
Home Care
3.2%
Home Health / Home Care
2.7%
Training and Development Manager
Strategic Planning
13.1%
Change Management
8.9%
Leadership
6.2%
Training and Development Specialist
Clinical Education
14.4%
Project Coordinating
6.8%
Leave of Absence Administration
6.6%
Transportation, Storage, or Distribution Manager
SAP Materials Management
10.1%
Risk Management / Risk Control
6.3%
Budget Management
5.8%
Urban or Regional Planner
Project Management
6.5%
Adobe InDesign
4.7%
Graphic Design
3.7%
Veterinarian
Anesthesia
5.0%
Emergency Medicine
4.3%
Phlebotomy
3.7%
Writer or Editor
Advertising
6.5%
Strategic Marketing
5.5%
Dreamweaver
5.0%