One More Way Homeownership Has Gotten More Expensive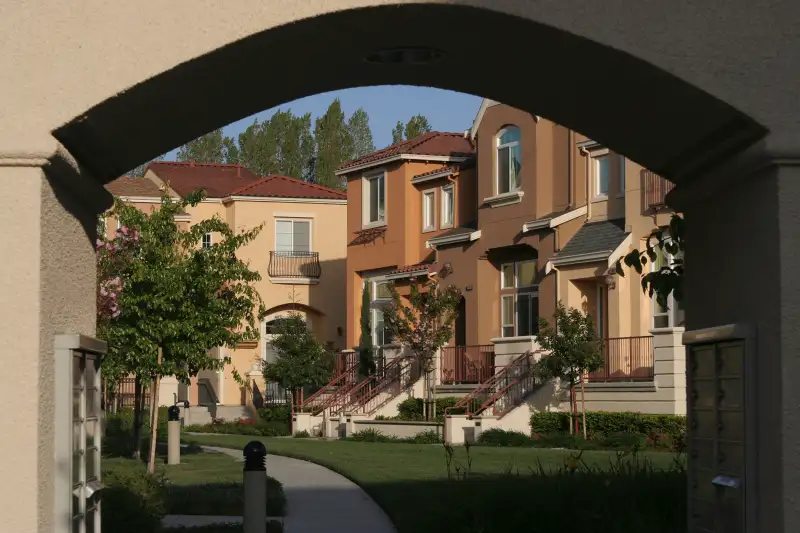 Mikey Man—Getty Images/iStockphoto
Home prices and mortgage rates aren't the only housing-related expenses on the rise.
Over the past decade, Homeowners Association (HOA) fees have been increasing at a pace almost twice as fast as home prices, according to a recent Trulia report.
HOA fees—imposed to maintain and repair shared property and responsibilities such as trash removal and swimming pool maintenance — jumped to $331 a month on average in 2015. That's almost 32% higher than a decade earlier.
Where you'll find the highest fees
Costs range by region with New York ($571 per month), Long Island ($498) and San Francisco ($463) being the most expensive among the 50 largest metro areas.
You'll pay the lowest HOA fees in Nashville ($194), Las Vegas ($198) and Indianapolis ($213).
In terms of where you'll run into these fees, Florida cities have the highest percentage of homes that charge an HOA — nearly a third of homes in Fort Lauderdale do. By contrast, only 1% of homes in Fort Worth and San Antonio assess such fees.
What's causing the jump?
Homes are just getting older and are more costly to maintain. The average age of an owner-occupied home, per Trulia and the Census Bureau, rose to 41 years-old in 2015. That's up six years over the past decade.
"Older buildings tend to require higher HOA fees, and the aging of the HOA housing stock may explain the steady increase in HOA fees even throughout the crisis," according to the report.
Maintenance costs aren't the only thing rising. The interest on a 30-year fixed-rate mortgage hit 4.2% , almost three-quarters of a percentage point higher than November.
With the Fed raising short-term borrowing rates for a second time in three months, and investors fleeing safe 10-year Treasuries in favor of higher yielding stocks as the economy continues to hum, mortgage rates will likely continue to rise.
Even if rates continue to rise, they'll still be historically low. And that's one reason why home prices have gained in recent months, up 5.8% year-over-year, according to the S&P/Case-Shiller U.S. National Home Price Index.
Another reason? There's just not that many homes. There's only a 3.6 month supply of homes to sell, and new home sales still lag behind historic norms.
And with fewer new homes on the market, it'll be more expensive to preserve the one you've got.