Silicon Valley Tech Workers Are Getting Home Loans For 0% Down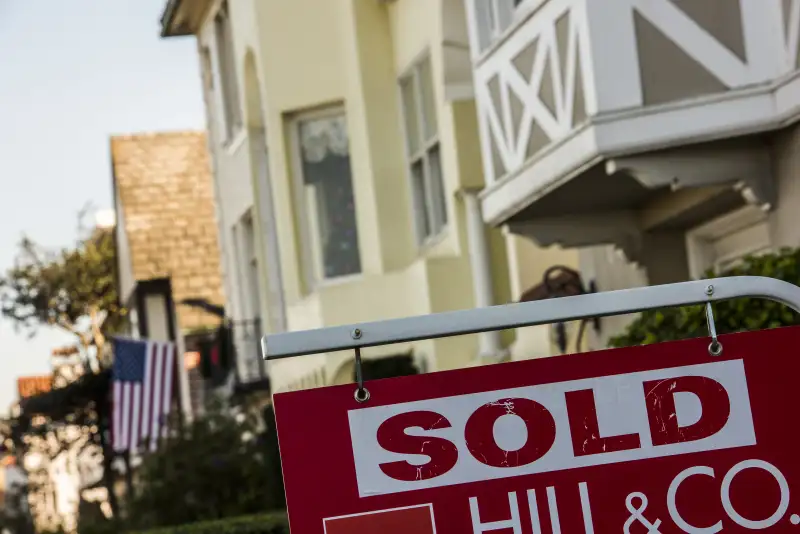 Bloomberg via Getty Images
Home prices in Silicon Valley are so high that even tech elites can struggle to afford a house. To entice workers who may not have saved enough for hefty down payments -- which can easily run more than $100,000 on million-dollar homes -- some lenders are providing them with mortgages with no down payment at all, Bloomberg reports. San Francisco Credit Union even promises to finance any house priced up to $2 million with no money down for qualified borrowers. The only catch is that you have to work in San Francisco or nearby San Mateo County and that the home has to be your primary residence.
Other companies are trying to entice tech workers through customized loans and financial planning services. San Francisco-based First Republic Bank gave Facebook founder and CEO Mark Zuckerberg a mortgage with an interest rate of just 1.05%, and has also opened branches at the headquarters of Facebook and Twitter. Another lender, Social Finance, even has deals with Google and other top tech companies to market to new hires.
While it's not uncommon for lenders to provide perks to affluent buyers, the tech industry has created a new market of clients who are rich or likely soon will be. Even major lenders like Wells Fargo are focusing on tech markets like San Francisco; Boulder, Colo.; and Austin, Tex. The nation's largest jumbo mortgage lender is allowing customers to qualify for loans based on compensation tied to restricted stock as long as they can prove that it's a stable source of income.
Read More: Low Down Payment Loans Are Back
It's a difficult housing market nationwide, but prospective home buyers in San Francisco perhaps face some of the steepest challenges to becoming homeowners. The median home price in the City by the Bay is now $1.13 million, up nearly 67% since 2011. In San Jose, the median home goes for $970,000.
That makes homeownership a sizable goal even for many tech employees whose compensation packages are often made up largely of company stock. Some lenders, however, are stepping in to help solve that dilemma. For instance, one Apple employee told Bloomberg that his lender, Opes Advisors, used a software program to factor in debts and projected income in company stock -- allowing him to buy a home without putting his finances at risk.
Read More: What Mortgage Is Right For Me?
The major downside to these types of arrangements, though, is that they effectively close off the market to home buyers working outside the tech industry, who are challenged by harsh lending standards enacted after the housing bubble. There's also cause for concern as the tech boom shows signs of slowing down. Silicon Valley venture capital fell 20% in the second quarter of 2016 from the same time last year, a report from PricewaterhouseCoopers and the National Venture Capital Association found.
However, lenders are willing to take that risk. San Francisco Credit Union, for example, says even with its tech-friendly lending practices, it still rejects 40% of applicants and that lenders have an average income of $219,000 and FICO score of 747.