Your Home Could Be Worth More If It's Near One Of These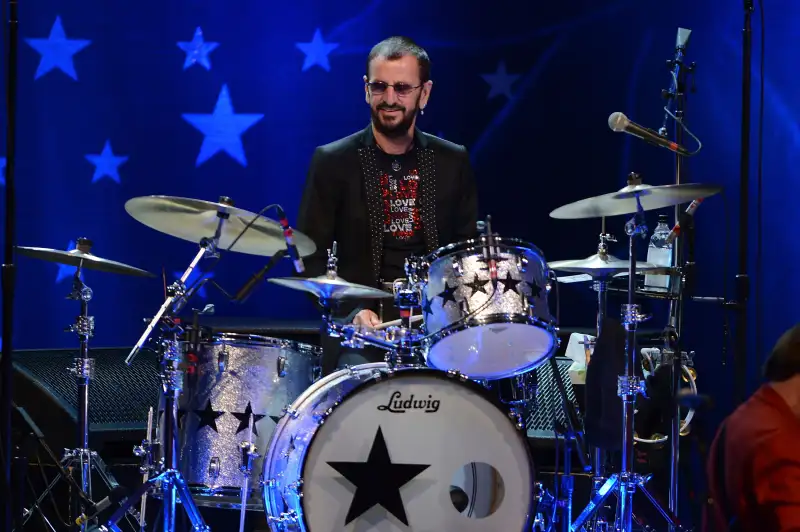 Scott Dudelson—Getty Images
Loud neighbors are typically bad news for homeowners–except, apparently, if they're famous musicians rocking sold-out shows.
A study released Thursday from Realtor.com and Vividseats.com found that homes within a mile of 20 outdoor concert venues around the country showed on average a nine-percent premium on price.
The location where it pays off most to be close to a music venue is Capital City Amphitheater in Tallahasee, Fla., where the median home is 78% more expensive (at $177,500) than the surrounding zip code. That metro area was followed by homes located within a mile of OKC Zoo Amphitheatre in Oklahoma City, where prices were 68% more expensive than the adjacent zip code. In third were homes within one mile of the Greek Theatre in Los Angeles, where real estate was 63% pricier than the nearby zip code.
That disparity is likely due to the fact that concerts increase foot traffic, helping local businesses and the area's cool factor. And of course, for residents themselves, there's the added bonus of being able to walk to see your favorite band perform live.
"Walkability to restaurants and shopping has become an increasingly important feature for home buyers over the last few years, especially millennials," said Jonathan Smoke, chief economist for Realtor.com. "Our analysis shows this desire for close proximity also extends to live music."
Here are the areas where proximity to a music venue translates to the biggest home price premium:
| | | | | |
| --- | --- | --- | --- | --- |
| Ranking | Venue | Home Prices Within 1 Mile of Venue | Home Prices in ZIP Code | Venue vs. ZIP Code |
| 1 | Capital City Amphitheater (Tallahassee, Fla.) | $177,500 | $100,000 | 78% |
| 2 | OKC Zoo Amphitheatre (Oklahoma City) | $49,500 | $29,500 | 68% |
| 3 | Greek Theatre - Los Angeles (Los Angeles) | $2,100,000 | $1,285,000 | 63% |
| 4 | Investor Amphitheatre (Gainesville, Ga.) | $199,450 | $125,000 | 60% |
| 5 | Cincinnati Playhouse In The Park (Cincinnati, Ohio) | $319,750 | $219,750 | 46% |
| 6 | Oregon Zoo Amphitheatre (Portland, Ore.) | $700,000 | $494,950 | 41% |
| 7 | The Levitt Shell (Memphis, Tenn.) | $210,000 | $150,500 | 40% |
| 8 | Surly Brewing Festival Field (Minneapolis) | $316,500 | $232,250 | 36% |
| 9 | Weesner Family Amphitheater at the Minnesota Zoo (Apple Valley, Minn.) | $249,900 | $193,500 | 29% |
| 10 | Ravinia (Highland Park, Ill.) | $605,000 | $487,500 | 24% |
| 11 | Tallahassee Pavilion (Tallahassee, Fla.) | $120,000 | $100,000 | 20% |
| 12 | Sawyer Point Park (Cincinnati) | $260,500 | $219,750 | 19% |
| 13 | Madera Fairgrounds (Madera, Calif.) | $237,000 | $205,000 | 16% |
| 14 | Red Hat Amphitheater (Raleigh, N.C.) | $300,500 | $260,000 | 16% |
| 15 | Clarke County Fairgrounds (Berryville, Va.) | $315,000 | $273,950 | 15% |
| 16 | Wolf Trap Farm (Vienna, Va.) | $882,500 | $780,000 | 13% |
| 17 | Ascend Amphitheater (Nashville) | $307,000 | $275,000 | 12% |
| 18 | Ravina on the Lakes (Peoria, Ill.) | $177,000 | $160,950 | 10% |
| 19 | Concord Pavilion (Concord, Calif.) | $575,000 | $525,000 | 10% |
| 20 | Bayfront Park (Miami, Fla.) | $392,500 | $358,500 | 9% |
Ranking
Venue
Home Prices Within 1 Mile of Venue
Home Prices in ZIP Code
Venue vs. ZIP Code
1
Capital City Amphitheater (Tallahassee, Fla.)
$177,500
$100,000
78%
2
OKC Zoo Amphitheatre (Oklahoma City)
$49,500
$29,500
68%
3
Greek Theatre - Los Angeles (Los Angeles)
$2,100,000
$1,285,000
63%
4
Investor Amphitheatre (Gainesville, Ga.)
$199,450
$125,000
60%
5
Cincinnati Playhouse In The Park (Cincinnati, Ohio)
$319,750
$219,750
46%
6
Oregon Zoo Amphitheatre (Portland, Ore.)
$700,000
$494,950
41%
7
The Levitt Shell (Memphis, Tenn.)
$210,000
$150,500
40%
8
Surly Brewing Festival Field (Minneapolis)
$316,500
$232,250
36%
9
Weesner Family Amphitheater at the Minnesota Zoo (Apple Valley, Minn.)
$249,900
$193,500
29%
10
Ravinia (Highland Park, Ill.)
$605,000
$487,500
24%
11
Tallahassee Pavilion (Tallahassee, Fla.)
$120,000
$100,000
20%
12
Sawyer Point Park (Cincinnati)
$260,500
$219,750
19%
13
Madera Fairgrounds (Madera, Calif.)
$237,000
$205,000
16%
14
Red Hat Amphitheater (Raleigh, N.C.)
$300,500
$260,000
16%
15
Clarke County Fairgrounds (Berryville, Va.)
$315,000
$273,950
15%
16
Wolf Trap Farm (Vienna, Va.)
$882,500
$780,000
13%
17
Ascend Amphitheater (Nashville)
$307,000
$275,000
12%
18
Ravina on the Lakes (Peoria, Ill.)
$177,000
$160,950
10%
19
Concord Pavilion (Concord, Calif.)
$575,000
$525,000
10%
20
Bayfront Park (Miami, Fla.)
$392,500
$358,500
9%