Home Values Just Fell for the First Time in 7 Years. Here's Why a Recession Might Not Be Far Behind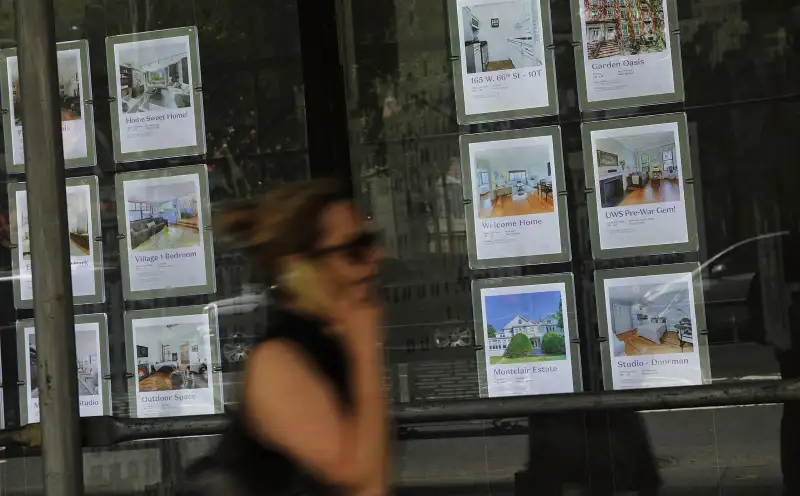 Spencer Platt—Getty Images
Home prices may have just peaked. It could be a sign that a recession is looming on the horizon.
In April, median U.S. home values fell 0.1% to $226,800 from $227,000 in March, according to real estate marketplace Zillow -- the first month-to-month decline in seven years.
That's not just bad news for homeowners. As researchers at the Federal Reserve recently pointed out, a housing downturn has preceded every U.S. recession since the 1950s.
To be sure, Zillow's home value figures are based on its own proprietary price estimates, rather than the actual sale price data that many economists favor. Moreover, Zillow said home values are still up 6% year over year from $213,700 in April 2018. That's a more important measure, since home sales are seasonal.
All the same, the tide may be turning. "The likelihood that home values have peaked in several local markets is real," said Zillow's director of economic research Skylar Olsen. These peaks were seen across the country, including San Jose, Pittsburgh and Miami.
Other Real Estate Warning Signs
The May decline in home values isn't the only possible recession signal that's flickering.
The National Association of Realtors measures the health of the housing market in other ways, one of which is sales volume of "existing homes"-- those which have been previously owned.
In April the NAR's number of existing homes fell to 5.19 million home sales, a 0.4% decline from March. What's more sales were 4.4% below the 5.43 million homes sold in April 2018, although the NAR attributed that in part to a decline in inventory, which has since started to rebound.
Housing starts – or how many new homes are being built – are another commonly studied indicator. Sam Stovall, chief investment strategist at CFRA, found that since 1960, every recession saw an average of 25% decline in year-over-year housing starts prior to a recession. That number has ranged from down 10% to down 37%.
Housing starts, which saw a post-recessionary peak of 1.3 million in May 2018, have since softened. In April, starts fell 2.5% year over year to 1.24 million.
It's still not at the level Stovall typically sees prior to recessions, at least not today. But, of course, in a truly robust market they would be growing.