Home Sales Slump to Slowest Pace Since the Great Recession as Costs Spike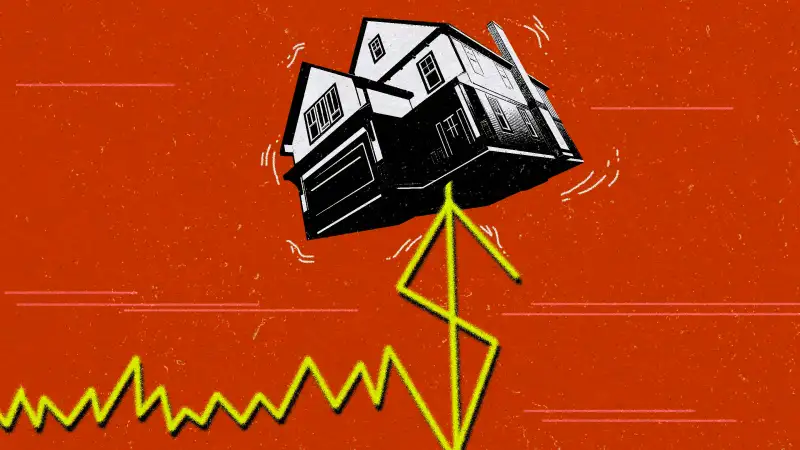 This year will likely go down as the slowest for U.S. home sales since the Great Recession as mortgage rates and high prices continue to constrain the housing market.
With two and a half months left in 2023, Redfin estimates there will be a total of 4.1 million existing home sales for the year. That would be the lowest amount since 2008.
"Buyers have been in a bind all year," Chen Zhao, economic research lead at Redfin, said in a new report. "High mortgage rates and still-high prices are making it harder than ever to afford a home."
A separate report from the National Association of Realtors (NAR) shows that home sales decreased by 2% from August to September and are down 15.4% compared to September 2022. Home sales fell in September in every region in the U.S. except the Northeast.
Interest rates and the housing market
The Federal Reserve's interest rate hikes, aimed at taming inflation, have caused homebuying costs to spike for most Americans as mortgage rates have risen to 7.63%.
In theory, the upside to high mortgage rates is that competition in the housing market would decrease, leading to lower prices. However, home prices aren't retreating.
Redfin reports that the supply of homes for sale is inadequate because current market conditions are making owners hesitant to sell. Many potential sellers don't want to give up a mortgage with a locked-in rate that's probably well below what they could secure to buy their next home.
The dearth of inventory is keeping the market competitive and home prices high despite lower demand. The median sale price was $369,250 for the four weeks ending Oct. 15, which is 2.5% higher than the price a year ago, according to Redfin, and the NAR's data also shows that home prices have increased.
"For the third straight month, home prices are up from a year ago, confirming the pressing need for more housing supply," said Lawrence Yun, chief economist for the association.
The salary it takes to afford a new home
In a separate report earlier this week, Redfin reported that it now takes a $115,000 salary to afford the median home in America. That's an increase of 15% in the past year and a staggering 50% increase compared to the start of the pandemic. The typical monthly mortgage payment recently reached a record high of $2,866, up from $2,395 a year ago.
Amid a lot of gloom, there are several reasons for optimism for potential homebuyers who have been sidelined from the market or just want to see things improve before making an offer.
While home listings are down 14% from a year ago, they have increased slightly this fall, giving buyers more options and potentially taking some pressure off prices, according to Redfin.
Also, it's starting to appear more likely that the Fed won't hike interest rates again this year. It's always possible that inflation could persist and higher rates will be needed, but this is could be good news for those in the market for a mortgage.
More from Money:
Can We Fix the Affordable Housing Crisis With Empty Office Buildings?
9 Best Home Equity Loans of October 2023