Why So Many Americans Can't Buy a First Home, or Trade up to a Bigger One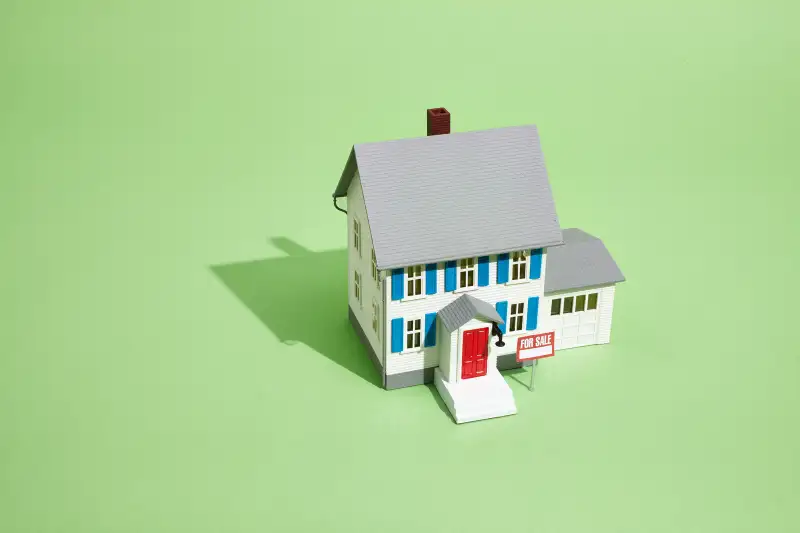 Photograph by Jeff Harris for Money; Prop Styling by Renee Flugge
Around the country, many Americans would love to make a move in terms of their housing situation. Specifically, they want to buy their first homes, or trade up from their starter homes to nicer, bigger digs, just like countless homeowners before them.
But people are finding it impossible to proceed in either case, and the reasons why have a lot to do with the housing supply--and yet home builders are not entirely to blame.
A new report from real estate tracker Trulia suggests that a widening price gap between mid-level and high-end homes is shutting out many buyers who would like to trade up. There's also a smaller supply of starter homes because they're owned by either investors or underwater homeowners who are effectively unable to sell. This gridlock, rather than slowing construction, is the real culprit behind the housing shortage, the report argues.
Trulia divides homes into three tiers: starter, with a median national price of $154,156; trade-up, with a median price of $267,845; and premium, with a median price of $542,805. (Of course, the median price for each level varies greatly across metro areas.)
Since 2012, the number of trade-up homes on the market decreased by 41%, and these homebuyers now need to pay 2.6% more of their income to buy a home than they did four years ago. Meanwhile, the number of premium homes dropped by 33.4%, with these homebuyers needing to spend 1.4% more of their income than in 2012. As the gap between premium and mid-level homes increases, mid-tier homeowners are becoming less likely to sell because buying a better home has become increasingly unrealistic. The result has been stagnation in home sales.
Additionally, the study found that in the past four years, fewer mid-range homes have come onto the market in metro areas where prices of high-end homes increased the most.
This effect also trickles down the food chain. A lower supply of trade-up homes means that people in starter homes looking to trade up are competing for fewer mid-tier homes. As a result, more homeowners are stuck, unable to trade up to a bigger, pricier house.
This phenomenon is most egregious in California, where high job growth has caused strong demand for homes. Indeed, nine of the 10 metro areas with the largest drops in affordability are located in the Golden State. In Oakland, for instance, starter-home buyers would have to spend on average nearly 70% of their income to afford a home—a 29% increase since 2012.
(Calculator: How much home can I afford?)
If you're a first-time homebuyer, the news is also grim: The number of starter homes available for purchase fell by 43.6%, and prospective homeowners will need to spend 5.6% more of their income than they did in 2012 to own a home.