For the First Time Since Summer 2020, a Majority of Homes Are Selling Below List Price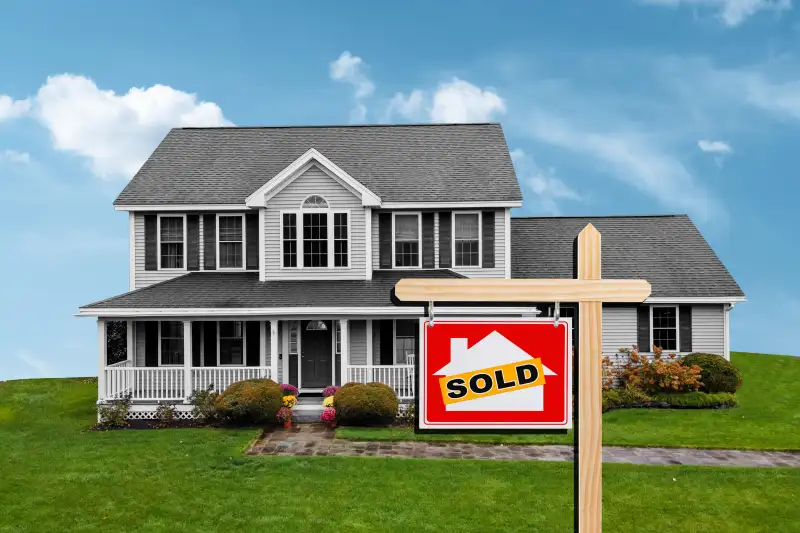 More home sellers began accepting lower offers toward the end of 2022 as record-high prices and soaring borrowing rates collided, creating a standoff with buyers that left many listings lingering on the market.
A new report from real estate marketplace Zillow found that, for the first time since July 2020's pandemic home-buying mania first started, market conditions led to more than half of homes being sold below their list price in November.
What the research says
Only 28% of homes were sold above listing price in November, whereas a year prior, about 45% of homes sold above asking price.
Home values dropped slightly again in December, putting the average home value at $356,819, according to Zillow's Home Value Index.
The drop in sale prices kicked off a power shift favoring buyers in the new year, according to Zillow's report. Inventory has continued to rise above what's typical for the winter, seeing a 15.9% year-over-year gain in active listings for December.
What it means for home buyers
Homebuyers shouldn't expect pre-pandemic prices anytime soon. An analysis from real estate firm ATTOM found that the average rent for a three-bedroom home is now cheaper than the cost of buying a house in most of the United States, even though rent prices grew at a faster clip in 2022 than home prices did.
However, mortgage rates are on a downswing, dropping 93 points on the average 30-year mortgage from a high of 7.08% on Nov. 10 to 6.15% as of Jan. 19.
Buyers are already responding to those decreased rates: Newly pending home sales, a statistic Zillow uses to measure sales volume, were down only 32.5% year-over-year in December, an improvement from November's 38% decline.
More from Money:
Current Mortgage Rates Drop Again
Rent Is Finally Getting Cheaper — Especially in These 9 Cities
Here Are the 10 Best Cities for First-Time Homebuyers in 2023