Here's How Much Money Hope Hicks Makes as White House Communications Director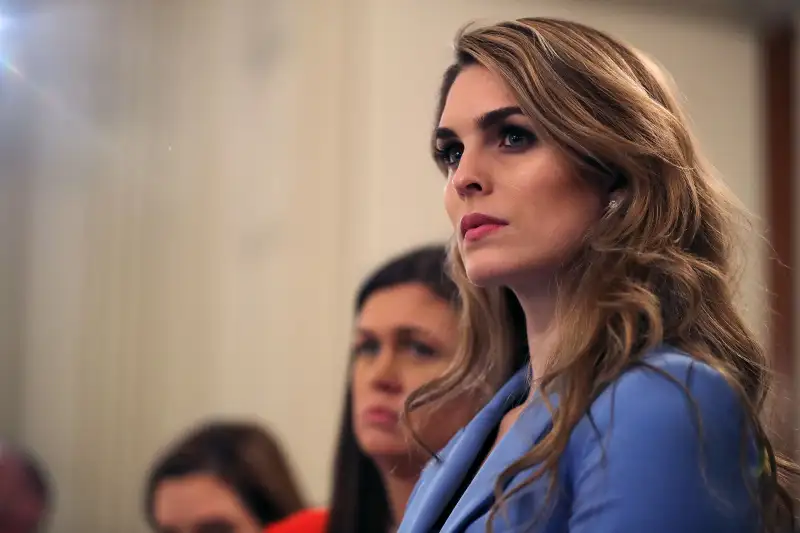 Chip Somodevilla—Getty Images
Hope Hicks, the White House communications director and trusted confidante of President Donald Trump, abruptly announced on Wednesday she was resigning from the role that made her the youngest and highest-paid White House staff member.
The announcement came one day after Hicks reportedly told a House intelligence panel that she had sometimes told "white lies" for President Trump. But the White House released a statement in which Trump had nothing but praise for Hicks. "She is as smart and thoughtful as they come, a truly great person. I will miss having her by my side, but when she approached me about pursuing other opportunities, I totally understood. I am sure we will work together again in the future," Trump said in the statement.
Hicks is a former model and public relations professional who is 29 years old. A document released last summer by the White House revealed that the highest annual salary for staffers was $179,700. A total of 22 White House personnel earned that $179,700 per year, and Hope Hicks was among them.
Hicks was then listed as "Assistant to the President and Director of Strategic Communications." Several of the other White House staffers who were earning $179,700 per year have already left the administration, including Steve Bannon, Omarosa Manigault, K.T. McFarland, Robert Porter, Reince Priebus, and Sean Spicer. Dina Powell, another $179,700-per-year Trump staffer, resigned recently in her role as deputy national security and has rejoined Goldman Sachs, where she worked before being hired by the White House.
Staffers making $179,700 annually who are still employed at the White House include Tom Bossert, Kellyanne Conway, and Stephen Miller. With the exception of 32-year-old senior policy advisor Miller, Hicks is at least a decade younger than all of these individuals.