Apex Legends Is Poised to Be 2019's Fortnite. Here's How It Makes Money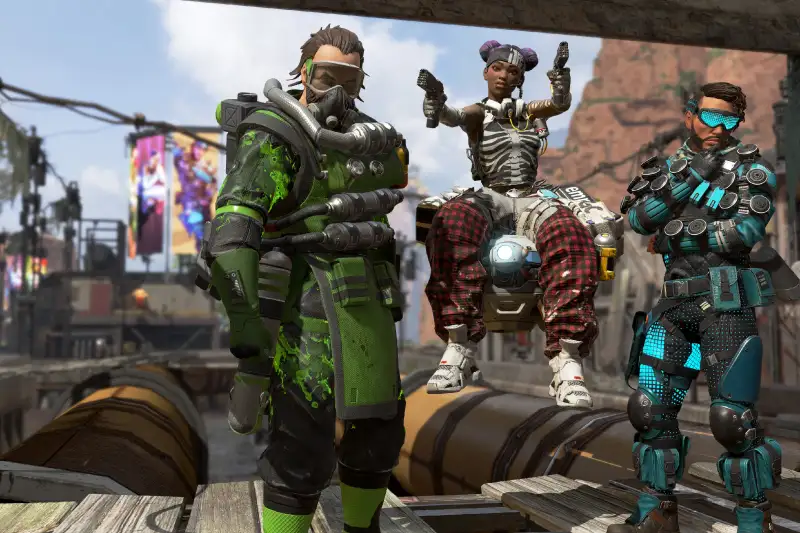 Courtesy of fortyseven communications
If 2018 was the year of Fortnite, 2019 is all about Apex Legends.
The free battle royale game was just released in February, but it's already attracted more than 50 million players. Its explosion in popularity has inspired inevitable comparisons to Fortnite, a similarly structured game that earned over $2 billion in 2018.
As a result, the two are now locked in a fight of their own. Apex is releasing battle passes (like Fortnite), topping Twitch viewing charts (like Fortnite) and even courting famous streamers (like... Fortnite). And it's not like Fortnite has gotten less popular in the meantime: It's notching milestones alongside Apex. In February, the DJ Marshmello held an in-game concert that drew a record 10.7 million players.
No matter which game you prefer, there is a huge amount of money at play. Here's everything you should know about Apex Legends' money — and how it compares to Fortnite.
How Does Apex Legends Make Money?
Apex Legends is free to play on Xbox One, PS4 and PC, but it does offer Fortnite-like microtransactions in order to generate cash. Players can buy things using an in-game currency called Apex Legends Coins. Starting at $9.99 for 1,000, Apex Coins purchase Apex Packs, which are loot boxes that contain cosmetic upgrades. (There are also two other currencies, as well, but we're not getting into them.)
Some people have criticized Apex's skins for being too expensive — a Valentine's Day rifle skin, for example, cost the real-world equivalent of $11. The Verge complained that the game has an "aggressive pricing model and an overly complex economy." At least one player has spent $500 to go through 500 boxes in search of a special heirloom item.
"To be honest, [the] best way to describe how I feel after spending the $500 would probably be in 'shock,'" the player told told Kotaku.
How Much Money Does Apex Legends Make?
Probably a lot. Apex is published by Electronic Arts, better known as EA. Its release has given EA a much-needed financial boost: In the three days after Apex's February launch, Reuters reported that EA saw stocks surge by 16%. EA's share price, which was struggling to break $80 in December, is now hovering around the $100 mark.
It's unclear how long this streak will last, but experts have said that Apex could increase EA's overall revenue by more than $500 million.
That, too, is partially thanks to Fortnite. Jefferies analyst Timothy O'Shea wrote recently that Fortnite "unquestionably expanded the market," noting that "Fortnite is not just a game. It is a place. And it's where people are spending time and money in today's media landscape as gaming goes fully mainstream."
Who Is the Creator of Apex Legends?
EA's Respawn Entertainment developed Apex Legends. The CEO of Respawn itself is Vince Zampella, a veteran of the video game industry.
According to Celebrity Net Worth, which generates estimates based on news reports and records, he's worth about $40 million. At least part of that likely comes from a 2012 court settlement: Zampella sued Activision in 2010 after it fired and refused to pay him and his colleagues $125 million in royalties for their work on Call of Duty.
Can You Make Money Playing Apex Legends?
Yes — if you're good at it.
Reuters reported that EA paid Tyler "Ninja" Blevins $1 million to promote Apex Legends after it launched last month. On the esports tutoring platform Gamer Sensei, coaches like Darian 'Hagabao_Apex' Chen sell Apex Legends lessons for up to $25.49 an hour. Other players stream Apex Legends on live-broadcast site Twitch, where they take a cut of subscription fees.
There are also less savory characters profiting from Apex Legends. Several websites sell Apex Legends cheats, with one costing $27 for 30 days of access. But be careful. If you get caught, you run the risk of getting banned by Respawn, which has kicked out 355,000 people for cheating so far.