How One Young Artist Makes Public Art for Free...and Makes a Living Too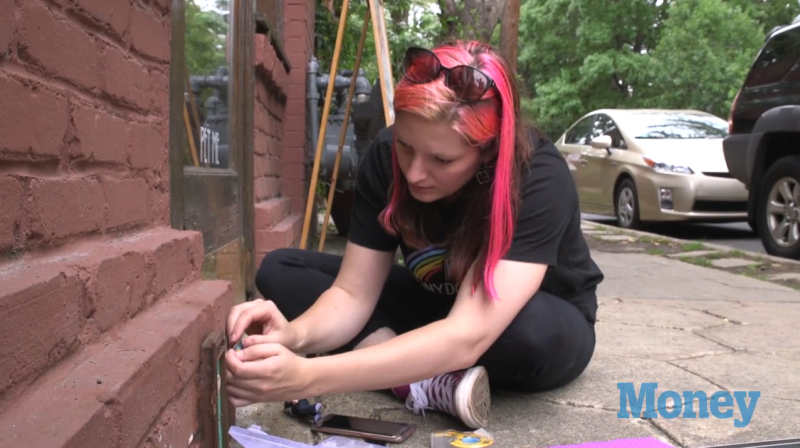 Karen Anderson created one tiny door for her neighborhood in Atlanta, Georgia, sat back, and waited to see how people would respond. It took a few weeks, she says, but one day she went to check on the door, and discovered that someone had left her a little surprise. Her free and public art project had found its audience.
That one door has grown to nine, spread out to Inman Park, the Old Fourth Ward, Cabbagetown, Reynoldstown, and around the BeltLine. Anderson doesn't choose where the doors live; she leaves that up to her audience. Companies send her requests, and she works with them to create the perfect door. Each door costs about $600. That money comes from donations and the companies that make the request. Anderson herself does not get paid to make the doors for the public.
To support herself, Anderson speaks publicly about Tiny Doors ATL. She has also started making tiny doors for corporate clients. MailChimp was her most recent client.
Her advice for artists is to find the resources that will help you achieve your dream. The right people will take you and your art seriously. You just need to find them.