How Long Does 9 Holes of Golf Take and What to Bring With You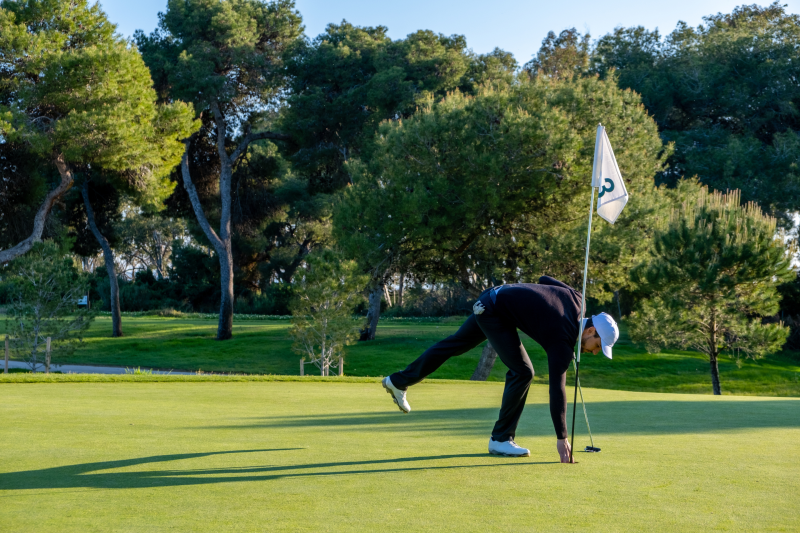 Golf is a great way to get outside, exercise, and spend quality time with friends and family. But, if you've ever been on a golf course, you know that it can be a bit overwhelming when you're not exactly sure how long it will take to finish and what to bring. This article will give you an idea of how long it takes to complete 9-holes of golf, as well as what you should bring to make the most out of your round.
Golf requires preparation, strategy, and concentration — and luckily, there's no rush when it comes to playing 9-holes. Whether you're a beginner or a seasoned veteran, this article will give you the information you need to ensure a flawless, stress-free round of golf. So grab your driver, and let's get started!
How Long Does Nine Holes of Golf Take?
The amount of time it takes to complete nine holes of golf depends on several factors, such as the players' speed and the course's difficulty. On average, completing a nine-hole round takes 90 minutes to two hours, but this can vary depending on the course and players.
What Equipment Is Needed?
The Basics
When preparing for nine holes of golf, there are certain pieces of equipment that are essential for any round.
Golf Clubs
Each person should bring their own set of golf clubs, which should include a putter, irons, and driver. If you're a beginner, it can help to bring an additional club, such as a hybrid or wedge.
Golf Balls
Bring enough golf balls for your entire round. Marking your ball will also help quickly identify which one belongs to which player.
Tees
Each person should have at least 10 to 12 tees for their round.
Optional Items
Although these items are not essential when playing nine holes, they can help make your round more enjoyable:
Shoes
Wearing appropriate shoes while playing nine holes helps prevent injuries while improving your footwork and performance on the course.
Clothing
It's important to dress appropriately for the weather while playing golf so you can stay comfortable throughout your entire round. Loose-fitting shirts and shorts are often preferred in warm weather, while jackets and pants may be necessary on colder days.
Additional Tips
Here are a few extra tips that can help make your nine-hole round go smoother:
Set a Time Limit
Establishing a time limit before starting helps keep players on track so they finish their rounds in the allotted amount of time without feeling rushed toward the end.
Bring Lots of Water
Hydration is important when playing nine holes, so make sure to bring plenty of water so you can stay refreshed throughout your game.
Arrive Early
Arriving 15 to 20 minutes before tee time is recommended so you can get warmed up and easily find your ball after each shot by using a golf rangefinder device if needed!
Nine holes of golf are the perfect length to enjoy a leisurely round while still getting some exercise and fresh air. Knowing how long it takes and what to bring with you will help ensure your game goes smoothly and your enjoyable experience. With the right strategies, equipment, and preparation, you can make the most out of a round of nine holes of golf and have a great time doing it. So grab your clubs, tee off, and have a blast!