The Best Golf Drivers for Your Money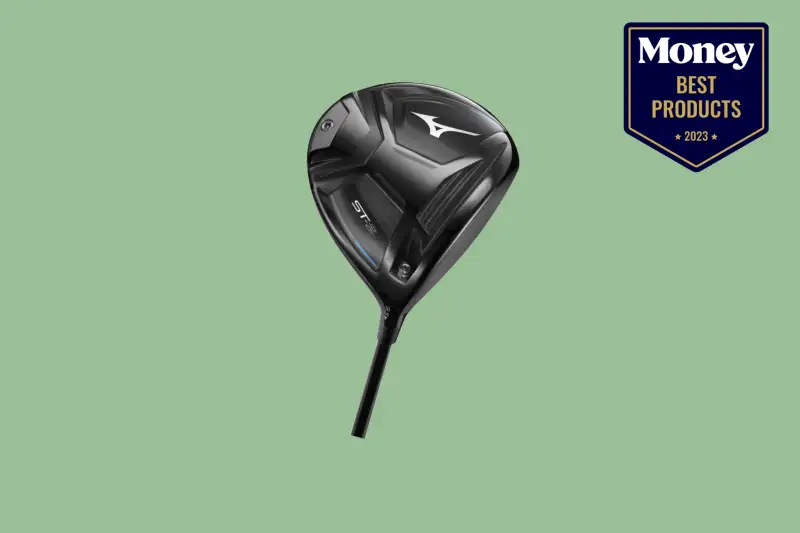 Golf is a beloved sport enjoyed by millions of people around the world. Whether you're a novice or an expert, selecting the right golf equipment is essential. The golf driver, often considered the most important club in a golfer's bag, plays a significant role in improving your game. With numerous models available on the market today, finding the perfect fit for your unique play style and skill level can be challenging.
Don't worry, though — we've conducted extensive research to compile a list of the highest-rated golf drivers of 2023. We considered factors such as performance, cost, and more, so you don't have to. This comprehensive buying guide offers options for everyone, whether you're a newbie seeking a budget-friendly driver or a seasoned golfer pursuing the newest, highest-performance club. So let's explore the top-notch golf drivers to enhance your performance and take your game to the next level.
Best Overall: TaylorMade SiM 2 Max Driver
Best for Low: Callaway Golf Mavrik 22 Driver
Most User-Friendly: Mizuno ST-Z 220 Driver
Best Adjustable: Cobra Golf Radspeed XB Driver
Reviewing the Finest Golf Drivers of 2023 in Detail
List Price: $349.98
The TaylorMade SiM 2 Max Driver is our best overall pick for its lightweight design and distance-enhancing technology. Its sturdy construction is meticulously crafted with robust aluminum, meaning it's durable while only weighing 1.3 pounds. Boasting a substantial rear weight, full carbon sole, crown, and a cutting-edge milled back cup face, this design offers a reliable and forgiving golfing experience. The SIM inertia generator also assists in generating more club head speed through advanced aerodynamics.
This driver is further enhanced with the speed-injected twist face, calibrating each head to the legal speed limit to reduce mis-hits. The thru-slot speed pocket also assists in maximizing ball speeds and generating forgiveness on low-face strikes, while the split mass weighting provides additional forgiveness and ensures precise target swing weights. This driver excels due to its reliable performance — providing players with high accuracy and maximum distance to give them every advantage they need to succeed on the course.
Pros
Minimizes hooks and slices
Can change out shaft quickly and easily
Offers excellent forgiveness on low-face strikes
Provides additional ball speed
Cons
Design may take time to adjust to
Limited training and instruction materials provided
List Price: $299.99
The Callaway Golf Mavrik 22 Driver boasts a stunning look, sound, and feel, optimizing distance with each drive. Its flash face technology provides exceptionally high ball speed, regardless of the striking angle. This also minimizes mishits and associated side spins, ensuring shots land precisely as intended. With its advanced Cyclone Aero shape, the design promotes increased head speed to significantly improve shot accuracy. These features all work together, substantially boosting driving distance while requiring minimal effort from the golfer. This allows players to enjoy a rapid improvement in their overall performance on the course.
In addition to those features, this golf driver incorporates jailbreak technology, ensuring a significant boost in ball speeds with every strike and enhanced stability — even for off-center shots. The carbon crown maintains a low weight to optimize each shot's power. This driver offers golfers a competitive advantage on the course, making it an excellent choice for players looking for the perfect blend of power, balance, and accuracy all in one package.
Pros
Increased distance and accuracy
Great crack sound with every swing
Consistent, straight drives with a high tee
Improved forgiveness and spin performance
Cons
No adjustment tool included
Not suitable for low handicappers
List Price: $449.95
The Mizuno ST-Z 220 Driver is a high-performance driver that will appeal to golfers who demand the best from their equipment to keep their score close to par. With its highly resilient Forged SAT2041 Beta-Ti Face, this driver offers strength and durability so you can hit the ball longer and more accurately. This high-strength face is sturdy and holds its characteristics for much longer than the traditional 6-4 titanium found in most drivers. This helps you achieve better accuracy while supporting low spin efficiency. Its new multi-thickness CORTECH face will also improve your ball speed for accurate, consistent shots, offering maximum return on each stroke.
This golf driver comes with a quick switch adaptor that allows you to make four degrees of loft adjustments to fine-tune the look and trajectory to match your individual needs on the course. An optimized wave sole plate further enhances the ball speed, making it easier to find the sweet spot. The Z-axis design offers superior stability and control for a straight-line flight as its carbon composite sole and deep central sole weight work in tandem for low spin efficiency. Overall, this golf driver has numerous advanced features, making it perfect for golfers seeking optimal accuracy, impressive power, and increased performance in each shot.
Pros
Superior durability with Beta-Ti face
Easy loft adjustments
Optimized sole plate improves speed
Excellent stability and control
Cons
Expensive compared to other drivers
Lightweight design may make swing difficult
List Price: $220.12
The Cobra Golf Radspeed XB Driver empowers golfers to customize their shots as desired. Its adjustable loft and superior durability make it an excellent choice for those seeking to maximize their distance off the tee. Boasting an impressive array of performance-enhancing technologies and customization options, it utilizes radial weighting technology for strategic weight distribution relative to the center of gravity (CG), increasing speed, forgiveness, and trajectory accuracy. The CNC-milled infinity edge face design enlarges the milled area by 95%, maximizing ball speed for longer, precise drives.
This golf driver saves on weight to improve your performance on the course as well. The sleek carbon wrap crown system employs a 30% thinner carbon fiber material, allocating an additional 6 grams of discretionary weight to boost distance and shot precision. It also features a lighter T-bar chassis design, weighing 7 grams less than its predecessor. In total, the extreme back weighting permits up to 20 grams (14 fixed and six adjustable) of customization, achieving ideal spin rates, and launch angles. Between its state-of-the-art technology and adjustable lightweight construction, this driver can boost your game with powerful tee shots and consistent flight performance on every swing.
Pros
Optimal weight distribution for maximum performance
Weighting system allows for customization
Lighter chassis design for better performance
Increased drive performance and superior shot control
Cons
Extra weight may be unsuitable
Adjustability may not provide the necessary stability
Buying Guide: Golf Drivers
Golfing is an incredibly popular sport and a great way to get fresh air and exercise. Whether you're getting into the sport or you're already an avid golfer, then you know that the driver is one of the most important pieces of equipment in your golf bag. As the club you hit the ball with most often, it can determine your success on the course.
In this buying guide, we'll outline all the features you should consider when searching for the ideal driver. We've outlined key factors like materials, loft angle, shaft length, and much more. With this comprehensive guide, you will surely find the driver perfect for your game.
Length
The length of the shaft determines the distance and trajectory of the ball. When it comes to this length, it's important to consider your swing and the type of shots you are trying to hit. Generally, longer drivers offer more distance but can be harder to control. Shorter drivers may be easier to control but with a sacrifice in distance. Be sure to find the length that fits your game and skill level.
Loft
Loft angle is important as it affects launch angle, spin rate and ball distance. If you're looking for more distance and less spin, choose a driver with a lower loft. Opt for a driver with a higher loft if you want to hit higher shots with more spin. It's important to keep in mind that too much or too little loft can cause inaccurate and inconsistent shots.
Head size
Driver head size refers to the size of the face of the club, measured in cubic centimeters (cc). Larger heads offer more forgiveness on off-center hits, but they may be lighter and more difficult to control than smaller ones. Smaller heads will provide better control and accuracy, but with a sacrifice in forgiveness on mis-hits. Drivers can range from 420cc to 460cc; the size most suitable for you will depend on your swing speed as well as your preferred style of play.
Weight
Driver weight also plays an important role. Heavy golf drivers usually mean increased power and greater carry distances, while lighter ones may help improve accuracy and launch angles. Again, it comes down to personal preference, as some golfers may feel more comfortable with a heavier club while others prefer a lighter one.
Feel
Different models may feel differently based on their design, material composition, and weight distribution. Some drivers may feel more comfortable than others depending on one's preference. Factors such as weight distribution and face stiffness can affect how a driver feels during use.
Adjustability
Adjustable drivers allow golfers to fine-tune the club settings according to their individual swings. This is especially helpful for players who have changing requirements for different courses or weather conditions. This type of driver can be more expensive than non-adjustable models but offers greater customization potential for improved performance on the course.
Shaft flex
Shaft flex refers to the bend or flexibility in a golf club's shaft during a swing. Stiffer shafts generate more power, while flexible shafts lead to increased spin and higher launch angles. Selecting the right shaft flex for your swing speed is essential. Excessive flex may lead to off-course shots, while insufficient flex can result in inaccurate outcomes.
Sweet spot
Drivers usually feature two sweet spot sizes: larger ones for more forgiveness on off-center hits and smaller ones for better control and accuracy. When choosing a driver, consider the kind of shot you aim for. Opt for a smaller sweet spot if you prioritize control and accuracy; choose a larger one if you need more forgiveness.
Cost
When shopping for a golf driver, consider the price and set a budget, as drivers vary greatly in cost. Assess higher-end models versus affordable options offering value for your money. Examine features at each price point to ensure you get the best value from your investment.
People Also Ask
What type of golf driver is best for me?
The type of golf driver you should buy depends on your budget, level of play, and personal preference. Generally speaking, mid to high-handicap players should choose a driver with adjustable weights, loft angles, and advanced shafts to help improve their game. Lower handicap players would benefit more from a higher-performance driver with a more stable, stiffer shaft.
What are the differences between men's and women's golf drivers?
Key differences between men's and women's golf drivers are usually related to size and weight. Women's drivers often feature smaller heads and are lighter, allowing for increased swing speeds with ease. These drivers also provide lower lofts, resulting in higher launch angles and enhanced distance accuracy control than men's drivers.
What kind of golf driver offers the most distance?
Typically, drivers designed for maximum distance feature larger club heads and low spin rates. A low center of gravity and high launch angle also contribute to distance. Ultimately, the best driver for distance depends on your individual swing characteristics.
What are the differences between shafts for different golf drivers?
Shafts can be crafted from steel, graphite, aluminum, or composite materials, each with varying flex ratings. While steel shafts offer excellent control and feedback, they may be less forgiving compared to more flexible graphite or composite shafts, which boost distance and accuracy. Some high-performance drivers feature adjustable weights and loft angles, allowing golfers to tailor the club's feel to their preferences.
Should I get a graphite or steel shaft for my golf driver?
Ultimately, it's a matter of personal preference, as both materials offer unique advantages. Graphite usually yields higher power and distance, while steel provides enhanced control and feedback. Choosing the right shaft flex also depends on your individual swing speed. Slower swingers may benefit from extra-stiff or stiff shafts, while fast swingers might prefer regular or even senior flexes.
Does the loft angle make a difference with a golf driver?
Yes, an optimal loft angle boosts ball speed off the tee, leading to better distance while adding necessary spin to approach shots. This increased stability reduces unwanted side spin, minimizing slicing or hooking, which is common among beginners. Loft angles vary from 8 to 15 degrees based on individual needs and preferences, so always ensure an optimal angle setup when choosing or adjusting your driver.
Is there a difference between regular and large heads for golf drivers?
Indeed, larger head sizes are typically more forgiving on off-center strikes, generating consistent ball speed across the face and offering increased distance potential. Some players may find it challenging to control these larger heads due to the added weight, which could trade accuracy for power. On the other hand, regular head sizes generally provide greater accuracy but may have less carry distance due to their lighter-weight design when compared to larger-headed drivers.
Are more expensive drivers necessarily better?
A pricier golf driver doesn't necessarily guarantee superior performance, as factors like swing speed, style, launch angle, and spin rate also influence outcomes on the course. Choosing the ideal golf driver depends on your individual preferences. Consider your unique needs when searching for the optimal driver to elevate your game.
Why Trust Us
Our commitment to the consumer begins with product selection and ends with the last word we write in each article. Each golf driver is carefully vetted quantitatively through star ratings and the number of reviews qualitatively through careful examination of reviews and the features each one has to offer. Leveraging our team of bargain hunters, we're also always sure to keep your budget in mind while we find the best golf drivers on the market. Our team of experts is dedicated to accurately depicting the pros and cons of each golf driver, translating technical product specifications into information you can understand. We aim to offer unbeatable value on golf equipment purchases by providing high-quality products, ensuring a remarkable experience to improve your performance on the course.