Save Up to $50 on the World's First HEPA 14 Filter Air Purifier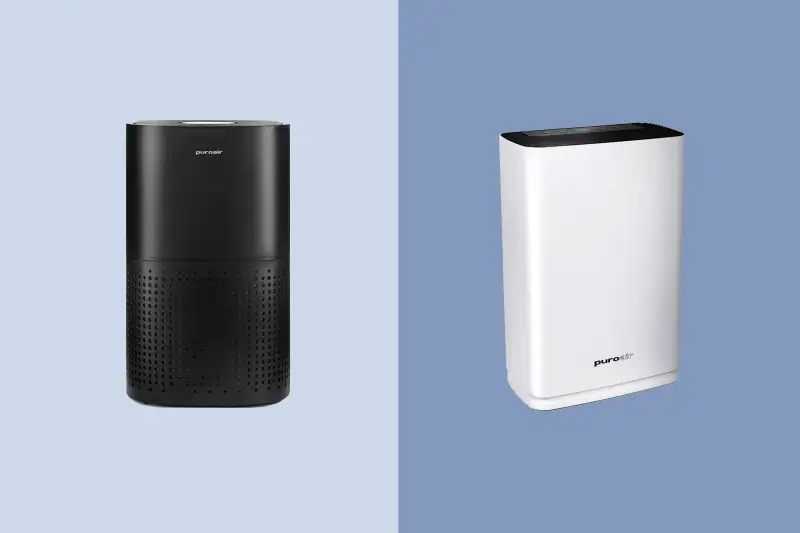 The wildfire season has begun in the West. Even those in Eastern U.S. briefly experienced some of the worst air quality in the world on June 28. The number of dangerous climate events is increasing, affecting potential long-term health and even insurance claims.
Exposure to smoke and pollution is dangerous to sensitive groups, such as children and adults with asthma, COPD, and heart disease. Breathing in small air particles, like smoke, can cause immediate coughing, irritated sinuses, and chest pain.
It's important to follow guidelines and stay inside during advisories. Keep windows and doors shut. Replace your home's air filters often. Portable air purifiers are an affordable option for extra indoor filtration. PuroAir has introduced a new line of air purifiers, boasting the world's first HEPA 14 filter for cleaner air in minutes.
PuroAir purifiers can easily remove allergens such as pet dander, dust mites, and mold from the air. They're also highly effective at removing smoke and other air-borne particles emitted from wildfires. These advanced models are third-party lab-tested and CARB, ETL, ISO, UL, and Energy Star certified. Each purifier is scientifically proven to detect and filter out 99.99% of fine particulate matter down to 0.1 microns in size.
PuroAir HEPA 14 Air Purifier for Large Rooms: $389.00 (was $429.00)
To cover more area, this air purifier from PuroAir covers 2,145 square feet and is best for larger spaces. It has a sleek, minimalist design that will complement any interior and runs quietly so it won't disrupt daily activities. With this powerful purifier, you'll be able to breathe in cleaner air and alleviate allergy symptoms in minutes.
PuroAir HEPA 14 Air Purifier got Small Rooms: $179.00 (was $239.00)
PuroAir also has a smaller air purifier for up to 1,115 square feet, perfect for small spaces. This model is engineered to filter chemicals, odors, mold, bacteria, and allergens. We love this purifier because of its compact size and economical price. And for a limited time, you can get it for over 25% off!
These PuroAir purifiers have been carefully developed by scientists and virologists at Harvard, MIT, Johns Hopkins, and Oxford University. Customers recognize and appreciate their effective design, as noted by one Amazon buyer,
"This air purifier is easy to use and is smart. It changes purification levels as necessary. The noise level is better than good. I am pleased with this unit. It covers my living room, dining room, and kitchen, as my home has an open plan."
For anyone looking to improve the air quality in their home, PuroAir air purifiers are an excellent option. By using the first and only commercially available HEPA 14 filters that meet the ISO standard 29463-3, these purifiers offer superior air purification with long-term cost savings of up to $50.