How Queer Eye Star Bobby Berk Paid Off $600,000 in Debt in Just 6 Months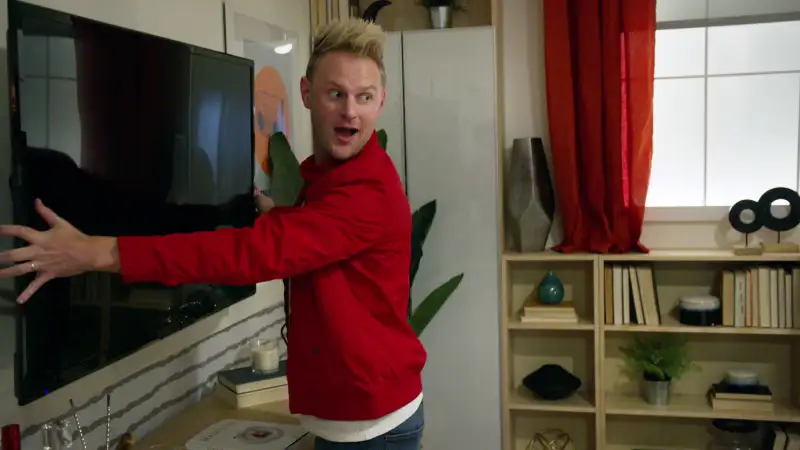 "I moved to New York in 2003 with about $100 bucks in my pocket and a suitcase," Bobby Berk says.
So begins the story of how Berk, "design expert" on Netflix's Queer Eye, left the Midwest for one of the most expensive cities in the world, took on nearly $600,000 in debt, and managed to come out on top.
It was rocky, to say the least. For three months, Berk couldn't find a job — he'd held restaurant and retail gigs in Missouri and Colorado, but neither of those industries were hiring anyone without "New York experience" on their resume. Berk persevered and eventually landed a job at the home furnishings store Restoration Hardware. Not long after, an Italian homewares company brought him on to expand its linen line in the states.
But it wasn't exactly smooth sailing.
"Every time I told them what would work in the U.S. market, they were against it," Berk says. "In the end, we went our separate ways, with them telling me that I was worthless, and wouldn't amount to anything. Ever."
Luckily, Berk's career soon took a turn for the better. One of his old customers, the head of a home furnishings chain called Portico, immediately offered him a job. There, Berk worked his way up to creative director, and built the company's e-commerce system. After Portico shuttered, Berk acted quickly, cloning the online infrastructure for his own web store, Bobby Berk Home, in 2006.
"I thought, 'maybe I'll sell a sofa or two online while I look for another job," he says.
To Berk's shock, his company took off, and quickly became a popular online shopping destinations for home furniture.
Business was so good, in fact, that it led to a surprise call from his old boss — the owner of the Italian company who had fired him just a few years prior. Sales had plummeted after Berk left, he explained, and the company was struggling to stay afloat. Now, he wanted Berk to buy him out of the business — to the tune of $600,000. At just 24 years old, Berk agreed.
After the deal was signed, Berk transformed the store into his first brick and mortar Bobby Berk Home, which was a massive hit (and was a jumping off point to outposts in Miami, Atlanta, and Los Angeles, before Berk moved all of his retail operations online).
If success is the best revenge, suffice it to say, that Berk sold more than a few sofas.
"Within six or seven months, I had completely paid off all the debt," he says.