These People Have the Hottest Job in America. Here's What They Say It's Really Like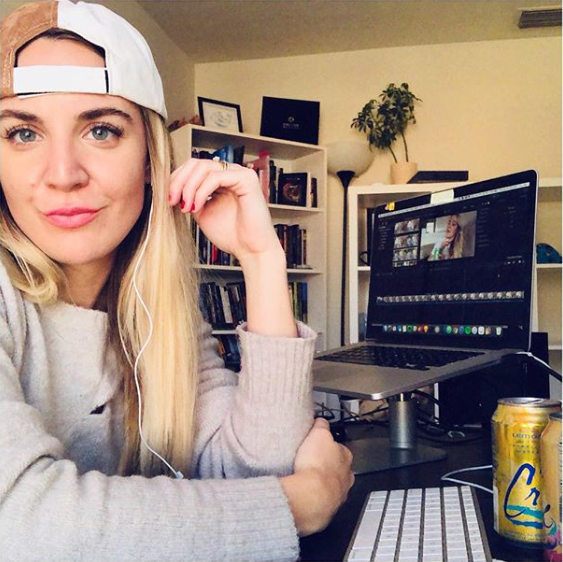 courtesy of msbrandymorgan via Instagram
Software developers got a hearty slap on the back at the beginning of the year when US News & World Report named the tech role the "best job" of 2018.
Not that they needed the ego boost. Last year, PayScale and CNNMoney put software developers at the top of their own "best jobs in America" list. LinkedIn's "skills companies need most in 2018" is stuffed with tools that any budding developer would salivate over, and the job site's recent spread on the "most popular entry-level jobs" gave software engineers, an in-demand role that crosses into the software development world, the number one spot.
In the battle for workplace bragging rights, 2018 is clearly the Year of the Software Developer.
Quick question: What's a software developer?
"It's really just an amazing opportunity to build something," says Pooja Gada, 30, the tech lead at Los Altos, Calif.-based hospital operations platform Qventus. "You turn ideas into something you can practice and play around with."
Developers (sometimes called "programmers" or "coders") are behind all the applications that make our digitized world run. They create the mobile apps we interact with everyday: "front-end developers" make the buttons on our screens, "back-end developers" sort through the data we punch into them, and "full-stack developers" do both. They're responsible for the interactivity of every "smart" device from Amazon Alexa to those crazy internet refrigerators that keep stock of ingredients, create shopping lists, and feed you news. Developers help companies across industries bring their sales, shipping, and inventory solutions into the 21st century. And they do a million other things too.
It's an increasingly popular and important role in the tech space, and will likely continue to be for years to come. In 2016, the Bureau of Labor Statistics projected employment for the role would grow 24% by 2026 — which is exceptionally fast, even compared to other burgeoning tech careers. The pay doesn't hurt either: The average developer makes more than $100,000, according to BLS data.
Tech giants like Google and Facebook have a near-endless demand for developer talent. But these days, so does everyone else. A quick look at online job postings shows that, as of this writing, American Express, The National Football League, Sony, Etsy, Columbia University, Macy's, Boeing, Quest Diagnostics, Weather Underground, FedEx, and The New Yorker were all hiring developers.
It's a malleable occupation. Jobs are concentrated in tech hubs like Silicon Valley and Seattle, but employers are often willing to let developers work remotely from pretty much anywhere. There's no set career path, either. Some people climb the company ladder to senior developer, software architect, and maybe even chief technology officer, eventually. (Gada, for one, worked as an engineer for Oracle before joining Qventus as the company's first tech hire, where she was promoted to engineering lead after three years). Some just get really, really good at their craft and specialize in one particular skill (like front-end) or "language" and just do that indefinitely. Some launch their own startups, or join the ranks of friend's company.
Budding developers are drawn to this kind of freedom.
"It gives you lot of opportunity about what you do, and how and where you do it," Gada says.
Brandy Morgan, a 28-year old developer, works for her husband's software startup out of their Winter Park, Florida home.
Her space is quite different from the Red Bull-littered office of pop culture coder cliche.
"I've got windows," she says. "And I'm pretty sugar conscious."
But her hours are just as grueling.
Morgan says she starts her day between 5 and 5:30 am, with the help of three shots of espresso, and hunkers down under a row of whiteboards filled with to-do lists. Aside from the occasional gym, meal and Keurig break, she works for the better part of 12 hours, powering down shortly before midnight.
If you want to be a developer, Morgan says, you have to be flexible. You need thick skin, too — clients come to you with a lot of demands and few compliments.
You also need to be an obsessive learner. Most developers get a bachelor's degree in a computer science field, learning the basics of programming while devoting their free time to testing it out. Developers usually start with one programming language (i.e. Javascript, SQL, Python) and pick up others as they advance.
"Technology is changing all the time," Morgan says. "Languages change all the time. Job postings change all the time. You're going to be a forever student if you're a programmer."
In recent years, as the demand for tech jobs has soared, alternative training has sprouted up alongside it. "Boot camps," which boil years-long programming courses down to a few months, or even weeks, of schooling, now number close to 100, according to boot-camp database Course Report.
These programs often advertise their courses as an add-on to a college education, rather than a replacement; mastering this field isn't easy, even in a traditionally-paced classroom. Still, the mere existence of an entire ancillary industry devoted to training developers is a testament to their influence on the job market.
"People in our society tend to look at a Bachelor's as an entry point to almost any profession," says Jeff Weber, executive director for Robert Half Technology, which helps companies recruit for tech roles. "Demand might change that."
Still, for all the talk of booming growth and burgeoning opportunity, the lack of female representation is one hard-to-gloss-over area the tech world has yet to "disrupt." In 2017, more than 80% of U.S. developers were male, according to the Census Bureau, and that ratio hasn't really changed since the agency started tracking it in 2011. The gender breakdown for computer programmers paints an even graver picture: In 1995, 30% of programmers were female. In the years since, that number has slid to 21%.
Morgan knows the stats. Her industry's "boys club" reputation is one of the reasons she's more comfortable working from home, she says.
"The best part about coding is that it's pretty black and white. It works or it doesn't," she says. "They can't argue with the work you do."