How To Break an Apartment Lease: A Step-by-Step Guide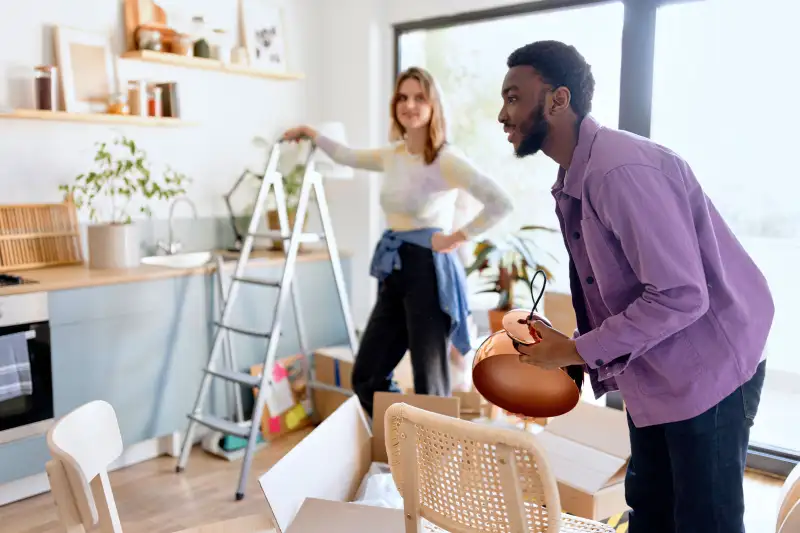 People move for many different reasons. Sometimes you have control over your moving timeline, but other times you may need to leave abruptly. Of course, you hope your landlord will be understanding and accommodate your need to break your lease, but you may also face early termination fees or legal action. While breaking a lease can be difficult and expensive, it is possible.
Read on to learn how to break a lease and minimize the fees, penalties and problems you may face.
Table of contents
What is a month-to-month arrangement?
The most common form of renting is through a long-term lease. Long-term leases last longer than six months, most commonly for a year. While a year-long lease provides housing security, a lot can happen in 12 months. You may need to relocate because of your job. A loved one may become ill, and you may need to move close by to care for them. A better property might open up down the street, or you may not get along with your neighbors.
If you know your plans are up in the air, you may want to look for a month-to-month rental arrangement. A month-to-month lease is a short-term agreement between you and a landlord that you will rent their property for one month at a time. The contract is renewable at the end of each month, which might be ideal ifyou're testing out an area while looking for a more permanent place to live or waiting for better property to open up.
This type of agreement may take place after the expiration of a long-term lease to avoid the commitments of another long lease, or you can rent month-to-month from the start. However, be aware that to offset the risk of your leaving and taking away a guaranteed income, landlords may charge more for month-to-month rent or raise your rent frequently.
A month-to-month agreement has both upsides and drawbacks. Here are some things to consider before beginning a month-to-month rental agreement.
Month-to-month lease pros and cons
Pros
Don't need to worry about breaking your lease when you need to leave
Flexibility and freedom
No penalties or early termination fees
Leverage to ensure maintenance and appliances are kept up to date
Cons
Your landlord can ask you to leave at any time, as long as they give you the proper notice. (Most month-to-month leases require 30 days' notice before requiring a renter to leave.)
Can be more expensive than a yearly lease
Rent hikes can be common
How to break an apartment lease
Just as you don't want to suddenly get evicted, your landlord doesn't want you to suddenly break your lease. No matter your reason, if you break your lease, you face potential consequences. While breaking your lease isn't ideal, there are steps you can take to make the transition as smooth as possible.
1. Read your rental contract carefully
Look at a copy of your lease and read through the entire thing, especially the fine print. Some leases will convert to month-to-month terms after a certain period, usually a year. If not, your lease probably specifies how much you have to pay to break the contract. You may need to pay an early termination fee, lose your security deposit, find a new tenant to replace you or pay out the entire remainder of your lease.
2. Speak with your landlord
If you have a good relationship with your landlord or a good reason to terminate your lease, your landlord may hear you out and waive some of the penalties. Be polite, give as much notice as possible and offer to help find a new renter for your space — that may be enough to end your lease without consequences. If this doesn't work, you still have an opportunity to discuss and negotiate the terms of breaking the lease.
3. Review the termination offer
Your landlord may provide you with a termination offer, which details the consequences of breaking the lease. Review the offer carefully to make sure it's fair before agreeing. Don't be afraid to consult legal counsel if you aren't sure about the terms.
4. Find a new renter to take over your lease
Many lease agreements stipulate that the current tenant is responsible for the rent until the landlord finds a new renter. In some locations, you might have to pay to advertise and show the apartment to potential new tenants. You might even offer to pay listing fees as a show of good faith to help get the property rented out faster.
If you need to leave immediately, you may need to find someone to sublet or sublease your space. Subletting is when you find a new tenant to sign their own contract with your landlord. Subleasing is when you rent out your apartment to someone else while maintaining your original lease. Subleasing can be risky because you can still be held responsible if the person subleasing your apartment causes any damage.
Keep in mind that your landlord will likely conduct a tenant background check or use a consumer credit report to determine if the new renter you recommend is someone they want living in their rental property. They may not accept the first person you find.
5. Prepare to pay rent and early termination fees
Before deciding to break your lease, consider the consequences. Depending on the terms of your lease, you should expect to pay some fees to break your contract. Often an early termination fee will require you to pay one or two months' rent in order to leave, and your landlord may not reimburse you for your security deposit. You may also need to pay out the rest of your rental contract if you can't find a replacement tenant.
6. Check with local tenants' unions
Some cities have tenants' unions to assist local renters with housing problems. Landlord-tenant laws vary by city and state, but tenants' unions can shed light on tenants' rights in your area. They can be a great resource to find out what your rights are in the event you need to break your lease.
7. Seek legal advice
If you and your landlord simply can't agree on the terms of breaking your lease, you may want to seek legal advice. Breaking a contract can not only adversely affect your credit report and rental history but can also lead to legal action, which can get expensive quickly. Speaking with legal counsel early on can help you understand your options and obligations and avoid further legal trouble.
8. Get everything in writing
For your own protection, it's essential to keep all your communications with your landlord in writing. A well-documented paper trail ensures that you have evidence if your landlord attempts legal action or tries to change the terms you agreed on. Communicating through email is a great way to create a paper trail. Even if you talk with your landlord in person or over the phone, follow up with an email restating the points of your conversation and asking the landlord to confirm them.
What makes a lease null and void
Although it is difficult to break your lease, there are some legal reasons that you can leave your lease free of charge. These stipulations depend on your state laws and the terms of your contract.
Many situations that will void your lease involve your landlord's behavior. If your landlord doesn't keep up with property management and maintenance — including not complying with health and safety codes to keep the property habitable and ensure running water is available — you can terminate your lease. You can also legally break your lease if your landlord enters your rented property for any reason without giving at least 24 hours notice.
Another legal reason for lease breaking comes from the Servicemembers Civil Relief Act (SCRA). The SCRA allows anyone on active military duty who is deployed for military service that lasts at least 90 days to void their lease without consequences.
Tenants can also terminate their lease by giving written notice to their landlord if they are the victim of domestic violence, stalking, sexual assault or harassment. Finally, tenants that need to relocate due to mental or physical disabilities can break their lease if the disability reduces or limits their ability to walk, talk, see, hear, or care for themself, among other things.
Legal repercussions of breaking a lease agreement
If your housing contract doesn't include any terms that allow you to break your lease or you refuse to pay out the rest of your lease, your landlord may pursue legal action. Although it isn't common, you may need to go to court. Abiding by the terms of your lease will prevent legal repercussions.
How to break an apartment lease FAQs
Here are answers to some frequently asked questions about breaking an apartment lease.
What happens if you break your lease?
Depending on the terms of your contract, you may face early termination fees for breaking your lease. You may need to find a replacement renter to take on the remainder of your lease. If you can't find another renter, you may need to continue to pay rent for the duration of your lease. Failure to meet these terms could result in your landlord pursuing legal action against you.
How much does it cost to break a lease?
The amount you need to pay for breaking your lease depends on the terms of your contract. You will often face fines tied to early termination of your lease, which could include paying one or two months' rent or losing your security deposit. In other situations, your landlord may hold you responsible for paying all remaining unpaid rent.
Who is responsible for finding a new renter?
The responsibility to find a new renter depends on the terms of your contract and the laws in your state. If you end a lease early, you may be sometimes responsible for finding a new tenant to replace you. A failure to find someone to take over your lease could result in extra penalty fees.
What if my landlord sells the property?
If your landlord sells the property you are renting, you should be able to finish out your lease, as long as the contract you signed is legally binding. When your lease is up, the new owner may allow you to renew it, but the terms may change. Tenants' rights vary by state, so do some research and make sure you know your rights.
What if I need to move for health reasons?
State laws differ regarding when it's acceptable to break your lease. If you have a physical or mental health condition that the law considers a disability and that prevents you from living in your current home, you can legally break your lease. Your health issue must meet the standards of a disability protected under the law. You must provide proof of your condition and show that your current environment is unlivable because of your disability — for example, if you can no longer walk up the stairs to your room.