Here's What Women Say About Actually Wearing a Burkini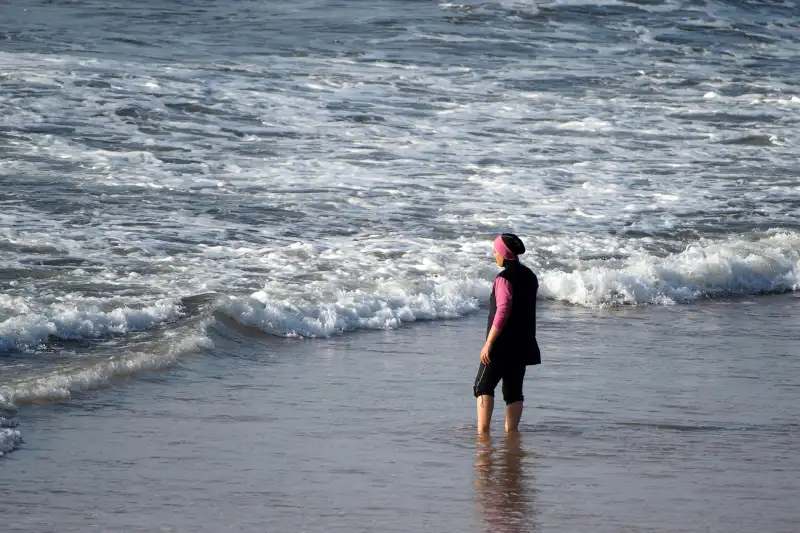 Fadel Senna—AFP/Getty Images
Wearing Burkinis, the modest swimwear favored by Muslim women, has come under fire in Europe this month, with bans on beaches in numerous French towns, as well as in Germany. But today, one town's ban was overturned by France's top administrative court.
That comes as good news to those who see the bans as unjust, including Burkini creator Aheda Zanetti, a Muslim Lebanese migrant to Australia, who told Politico that "the burkini did wonders for Muslim women and girls. It created confidence to get active."
And in fact, she adds that more than 40% of her sales are from non-Muslims.
She described how it felt to debut her burkini in the Guardian:
"It was my first time swimming in public and it was absolutely beautiful. I remember the feeling so clearly. I felt freedom, I felt empowerment, I felt like I owned the pool."
And according to other women, burkinis help them feel empowered.
Not everyone agrees.
The burkini experience was recently described this way by Queens 18-year-old Romaissaa Benzizoune: "It impedes both modesty and actual swimming, costs more than $100 plus shipping, and can be secured only with an array of hooks, straps and elastic bands."
Indeed, the swimwear is comprised of two parts, the hooded top and pants that fasten to the top so it doesn't ride up in modesty-compromising ways in the water.
Sounds...uncomfortable. Wet, bulky, and uncomfortable.
So for those not bound by religion to wear a burkini, what's the appeal?
To find out, look where Americans turn to buy everything these days: Amazon carries hundreds of burkini styles, most ranging from $30 - $50, with product descriptions aiming them at Muslim, Hindu, Jewish women and others who don't want the typical swimwear.
As some of the models on Amazon tout their UV protection of 50+, the market may overlap with those who wear the extra coverage sun protection layers swimmers have added in recent years.
"I bought this swimsuit not for religious reasons, but because I get sunburn so much! I needed something more full coverage and I didn't want to be wearing a wet suit to the beach! I like this swimsuit because the hijab is detachable, it's cute, and it covers me," wrote one reviewer.
Burkinis are also sold on many specialty websites like Modanisa and Modestkini as well as Zanetti's site Ahiida (retailing for about $80 - $120), which offers them in slim fit and modest fit as well as plus sizes and a sun-safe category.
Plus, they can cover up body flaws.
One 80-year-old reviewer on Amazon praised the swimwear's function of covering her varicose veins.
It's important to note that no one religion has a lock on the modest clothing market or the burkini specifically.
"I've seen Mormons wearing it," Zanetti told Politico. "A Buddhist nun purchased it for all of her friends. I've seen women who have issues with skin cancer or body image, moms, women who are not comfortable exposing their skin — they're all wearing it."