How to Fire Your Boss and Break Free of the Corporate Grind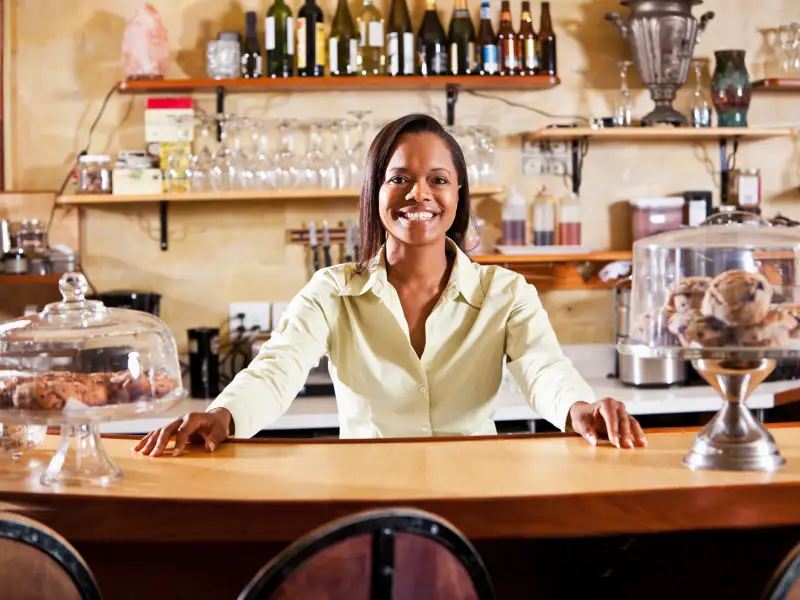 Kali Nine LLC—Getty Images
Imagine spending your whole life building a golden tower for someone else to live in. You sew the drapes, build the furniture, and put the feast on the table. And then, when you're 62, you check out entirely and go live in your humble little house.
Guess what? That's what you're doing at your current job.
Each day you go to work, you contribute your time and effort to building someone else's dream, not your own. The only way out is entrepreneurship.
Of course, the demands and sacrifices of entrepreneurship aren't for everyone. You'll likely end up with maxed-out credit cards and sleepless nights spent in front of a computer. Meanwhile, working for others does come with some plusses—like the fact that each time payday rolls around, you know the paycheck will clear, and you'll be able to pay your mortgage on time.
That sort of certainty is nice, but it's a luxury that's costing you your independence.
Since launching my own business last March, I've experienced a few "entrepreneurs' highs" that reinforce the decision to work for myself. For example, when I closed enough business to hire my first employee, I was able to bring on a college friend as an engineer. Sharing the vision of the company in its infancy was incredibly rewarding. Plus, writing my first paycheck validated the business, and made me think, "I can really do this." It was totally liberating.
If you're thinking of giving up the security of your current job in exchange for freedom, there are a few steps you should take beforehand:
1. Write your life plan
Yes, it's cheesy, but putting your life plan on paper gives you a daily reminder of why you want to jump ship and start your own business. A life plan is a set of instructions on how to go from working for a company to creating one.
But rather than the numbers of a business plan, you're going to write about what's important to you and what will make you happy as an entrepreneur. Think back to the jobs you've had. What parts of the work did you enjoy doing? What were you good at? What did you like or not like about the workplace and culture? Did you prefer flexibility or routine? Would you rather collaborate or work alone?
The purpose of your life plan is to find the sweet spot where your passions, skills, and preferred environment intersect.
If you're lucky enough to do what you love in an environment you like with a boss who values your skills, that's great. If not, it may be time to ditch your 9-to-5 and strike out on your own.
2. Write a basic business plan
A business plan isn't, unfortunately, that valuable to investors these days. They want to see traction and paying customers. However, a business plan helps you do essential things like recruit employees and provide guidance to your team—think of it as a Constitution for your company.
Writing a business plan was the hardest thing for me to do. It was tedious and it didn't generate revenue. But I needed it. I spent two years trying to figure my business out; and once I had a plan, it brought clarity to everyone involved and gave the business focus. Do it early to spare yourself wasted time.
You don't need to go into too much detail, but you should at least be able to answer the following questions:
·What does your business do?
·What problem does it solve?
·How will you market your business?
·What advantage will you have over the competition?
·How will you make money?
Also, write down how many customers you plan to have month-by-month. Then, cut those numbers in half and triple your estimated expenses to get a better idea of your financial outlook starting out.
3. Determine your core values
Your business plan may change. Your collaborators may change. You might even shift industries entirely. But with a solid set of core values, you will create a culture that will attract top talent to help you solve these problems as your company evolves. Take the time now—while you're most passionate—to define what type of company you're going to be.
Here are a few of our core values:
1) Collaborate, don't compete.
2) Champion ownership.
3) Commend risk-taking.
4) Communicate transparently.
After we closed a second round of funding, we hired a lot of new people, and it was hard to maintain our culture. We missed quotas and deadlines, and people started pointing fingers. By realigning the company with these core values, we held each other accountable.
4. Set a timeline
Pick a date on your calendar when you plan to leave your job. I recommend saving at least six months' worth of personal expenses before taking the plunge. After you leave, remember to keep ties with the companies you've worked for. Burning bridges always does more harm than good and can come back to hurt your business later.
I jumped in headfirst, risk taker that I am. I paid for it—I didn't have savings and had to beg my parents and in-laws for money. It was painful and embarrassing, and it can be avoided by saving in advance.
Taking these four steps will set you up for success, but entrepreneurship is still going to be tough at first. You'll work for years for hardly any money while your friends with six-figure salaries and golden handcuffs tell you that you're crazy.
But one day, the scales will start to tip in your favor, and that money will buy you freedom. And even though you'll work harder than you ever have in your life, you'll be working for you.
__________
Adam Root, co-founder and CTO of Hiplogiq, has managed teams in interactive design and development for Fortune 500 companies, midsize agencies, and startups.
Young Entrepreneur Council (YEC) is an invite-only organization comprised of the world's most promising young entrepreneurs. In partnership with Citi, YEC recently launched StartupCollective, a free virtual mentorship program.