3 Secrets to Landing a Job at Facebook, According to Its HR Chief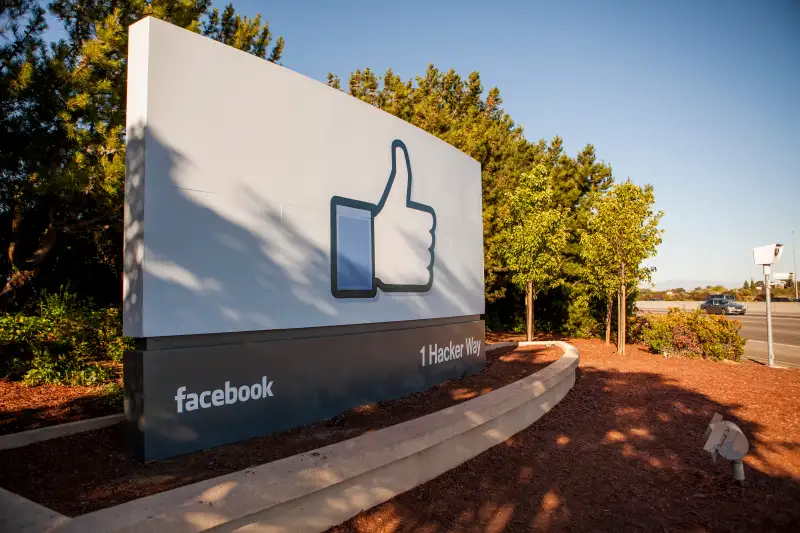 Kim Kulish—Corbis via Getty Images
Jobs at Facebook are highly sought after for good reason. The people who work there love it. The tech giant recently nabbed the No. 1 spot on jobs website Glassdoor's list of the best places to work in 2018, based on employees' reviews—the eighth consecutive year Facebook has made the ranking. And with literally billions of active users on the social network, any job there is guaranteed to have far-reaching impact.
If you're looking for a foot in the door, luckily, there's room. There are over 2,000 open positions at Facebook posted on Glassdoor. The sheer size and growth of the company offer ample opportunities, and in many locations.
You'd think Facebook would be bursting with techies. Not so.
"We're always looking for great engineers, designers, data scientists, product managers. Really, in a lot of the technical functions, we're always looking for more," says Facebook Vice President of People Lori Goler, who heads up the company's global HR organization.
The competition, unsurprisingly, is stiff. So we asked Goler about the secrets to landing one of those open Facebook jobs, and what kind of candidate the company is most likely to hire.
A Desire for 'Strivers'
The first thing to know is that you need to really want it. Facebook places a premium on strivers—the sort of people who relish challenges everywhere they go, rather than back away from them.
"We're really looking for builders, people who will look at the way something works today—some people may think it works well—but they will develop a vision for making it better and execute on that," Goler says. "They'll get their hands dirty, assemble a team across the company. They really look at things as nothing is ever done or perfect, and there's always more possibility to do better."
That spirit, she adds, comes right down from CEO Mark Zuckerberg, who interacts with staff in weekly Q&A sessions where employees can ask the billionaire pioneer anything. Zuckerberg sets regular personal challenges for himself, like getting out to meet people in every U.S. state and learning Mandarin. If that sounds appealing to you, then you're already ahead of the pack, but if not, you may be better off somewhere else.
Aside from ambition and sharing Facebook's general mission of bringing people across the world closer together, there is no single type of "Facebook person."
Agree to Disagree
"I like to think anyone is a match for the culture at Facebook because everyone realty brings something different to the organization. One thing that makes us stronger is a diversity of perspectives," Goler says.
And prospective employees shouldn't be shy about making their voice heard, even when it's critical.
"We're also looking for people who [organizational psychologist and bestselling author] Adam Grant calls 'disagreeable givers' who care about the organization but are willing to give hard feedback as part of that," Goler added. "They share a perspective that isn't the mainstream way of thinking about something so they can push on our thinking. It's great when people come to the table with different experiences. All of that helps us build better products."
Facebook has been serious about promoting seamless flow of communication within its ranks, including training for difficult conversations and its enterprise tool Workplace, which helps teams share ideas and opinions.
The One Question to Know the Answer To
But what if you find yourself across a desk from a hiring manager at Facebook? Goler meets people hoping to join the company all the time, and she has a favorite question in job interviews that she believes gets to the heart of what could make someone a valuable employee.
"One of the questions, I love it: 'On your very best day, when you go home and think, I have the best job in the world, what did you do that day?'" Goler says. " I really want to be sure when people are reflecting that the things people are doing on their best day are in the role they're looking at when they're talking to Facebook, and they're being honest about that."
Play to your strengths and Facebook's, and there may be a new job waiting for you at the end of the interview.