See Inside the $665 Million San Francisco High Rise Where Facebook Is Building a New Office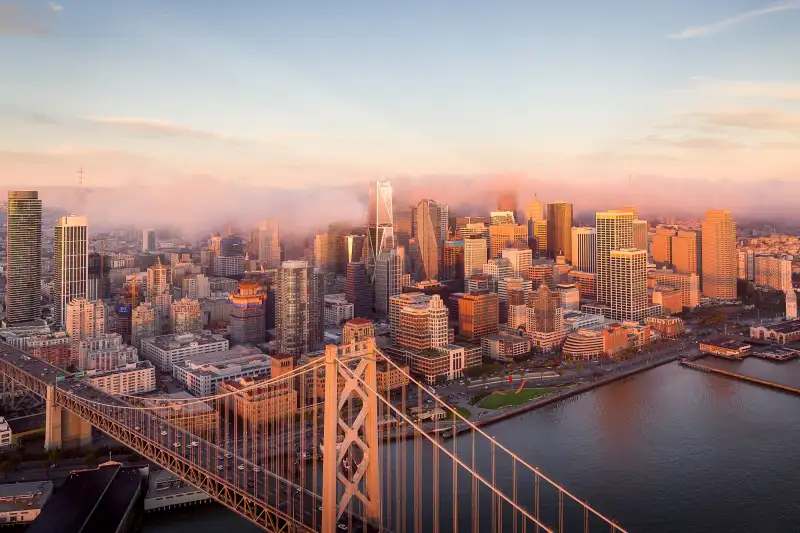 Facebook is coming to San Francisco.
The social media behemoth recently inked a deal to set up shop at the luxury high-rise 181 Fremont Tower, which cost $665 million to build and has million-dollar condos, including a $42 million penthouse. The company's 436,000 square feet in the 70-floor tower, at an asking rent of about $80 per square foot, means it will shell out approximately $34.9 million for the lease, making it San Francisco's largest office lease in three years, according to the San Francisco Business Times .
Facebook has been looking to expand to the bustling city to offer an easier commute for some employees. The Instagram staff is said to be the first to move to the new digs — and if they want the ultimate easy commute, they can just take an elevator down from one of the condos in the building. But they don't come cheap. An apartment on the 58th floor is listed for 3.7 million currently.
Although the Facebook's office space is still under construction, take a look at the exterior and the swanky interior vibe of the building below.