The 6 Best Books to Help You Get out of Debt, According to Experts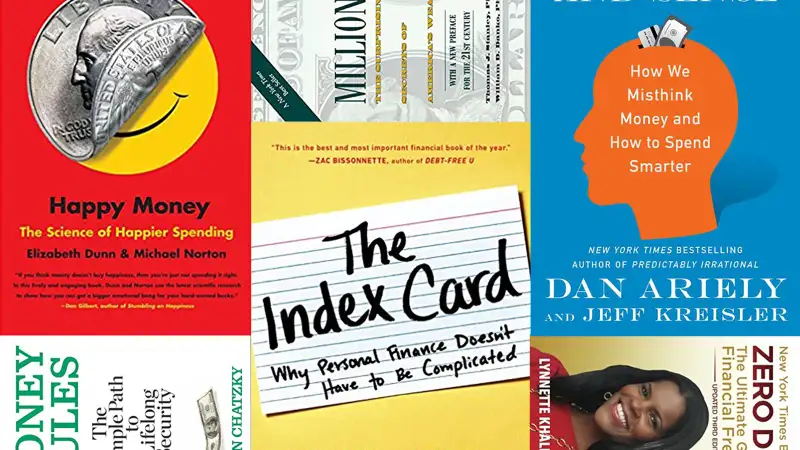 There are a lot of books out there that claim to unlock the secret for how to get out of debt. But if you're already struggling to pay off student loans or bring your credit card balances down to $0, you probably don't want to have to spend a bunch of money on dozens of books just to figure out which one's strategies work the best.
So Money asked professional credit counselors and other consumer debt experts to weigh in with their recommendations for which books give the best advice for how to pay off debt, and why these picks top their lists. Here are the results.
"Happy Money provides enlightening vignettes that gets away from specific rules," said George Hofheimer, chief knowledge officer at Filene Research Institute, a think tank dedicated that studies consumer finance issues for credit unions. Hofheimer called Happy Money "a book that plumbs insights from behavioral science to better understand what kind of spending makes people happy."
Read this book and you'll find that a little bit of reverse psychology can go a long way in helping someone get his or finances out of the red. Behavioral science insights are key to making this book a successful tool for debt-busting, Hofheimer said, because they look at the complicated and often illogical ways we approach our relationships with money.
"The book is written for people who are already in debt and want a realistic plan for getting out," said Bruce McClary, spokesman at the National Foundation for Credit Counseling. As such, the "action plan" the book lays out is designed to meet readers where they — and their budgets — are right now, without getting too complex or technical, he said. "It's written in a way that is easy to understand."
Jessica Williams-Oestmann, a credit counseling manager at NFCC member organization American Financial Solutions, recommended Dollars and Sense. "It makes one think about spending habits in an interesting way and exposes the forces that seek to influence our spending choices," she said. This knowledge that can help tackle the spending mistakes that can keep people mired in debt.
Courtesy of HarperCollins Publishers
While a humorous tone keeps the book an accessible read, Williams-Oestmann said the advice is practical and full of "great insights and tools to help us rationally evaluate our spending."
"I was surprised to learn that real millionaires drive pre-owned Toyota Camrys and Ford F-150 trucks," said Melinda Opperman, executive vice president of Credit.org, who recommended The Millionaire Next Door.
This book is great for people seeking to get out of debt, Opperman said, because it contains good lessons and reminders that the richest people in America often get — and stay — that way by embracing frugal everyday habits and not pouring their wealth into things like luxury cars or designer clothes.
Shannon Doyle, a credit counselor at NFCC member organization LSS Financial Counseling, suggested that people trying to dig their way out of debt check out The Index Card, calling it engaging and motivational. (It's also a nice short read, she added.) "I recommend this book because it offers simple, actionable steps for taking control of money. It breaks the complex world of personal finance into bite-sized chunks that cut through the financial industry's jargon," Doyle said.
Hofheimer also recommended Money Rules, saying, "Sometimes, you need an easy-to-use guide that you can pull out on the bus, in the bathroom or when you are faced with a specific financial decision."
Chatzky's approach towards college debt — namely, cap your borrowing at the amount you expect to earn in your first year after graduating — is an especially good rule of thumb, he said: "Simple, easy to understand, and action-oriented."
We've included affiliate links into this article. Click here to learn what those are.