How to Hire Personal Assistants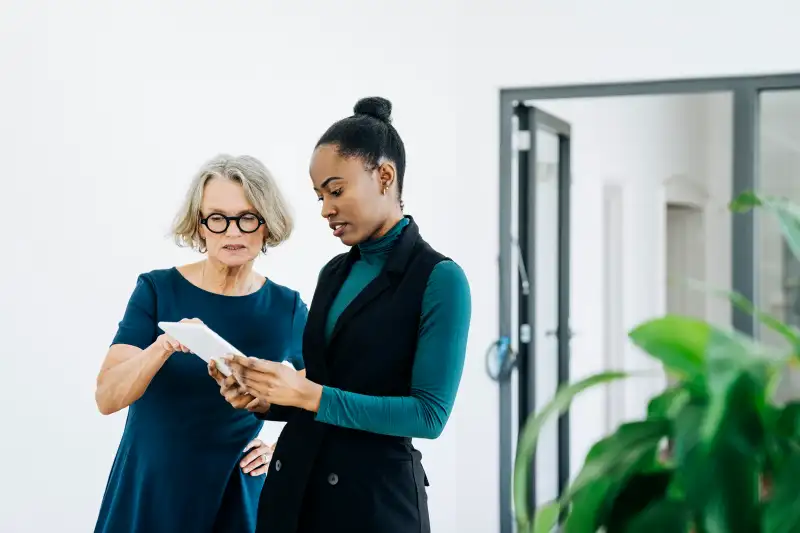 *Content includes branded mentions of our sponsor ZipRecruiter.
Personal assistants seem to be all the rage in today's ultra-busy world, and for good reason. If you have a lengthy list of routine tasks you never seem to get done, or if completing those tasks means sacrificing time you could spend on big-picture activities, it may be time to consider hiring a personal assistant.
If you don't know where to start, this article can guide you through the process of hiring a personal assistant, from identifying your needs to conducting interviews. Read on to find out more, and don't forget to check out the job search site ZipRecruiter for a list of available candidates.
What is a personal assistant?
A personal assistant can help you carry out the myriad duties in your daily life, from arranging your work schedule and attending meetings to helping you with personal errands like picking up your dry cleaning or making arrangements with your babysitter.
Personal assistants must have good problem-solving skills and foresight to help you plan for the unexpected. They can work with you in person or manage your affairs miles away from your physical location.
What does a personal assistant do?
A personal assistant can provide you with administrative, organizational and personal support. Some of the administrative tasks you can delegate to an assistant include:
Managing your calendar and schedule
Screening and answering phone calls, emails and snail mail
Attending meetings and taking notes
Meeting with others on your behalf
Completing special projects you've assigned them
Carrying out personal tasks such as running errands, shopping, etc.
Depending on your needs, your personal assistant can also serve as a gatekeeper, directing people elsewhere or arranging for them to meet with you. As such, they should demonstrate good professional, technical and interpersonal skills.
The benefits of having a personal assistant
An effective personal assistant can help you better manage your day. They can handle routine matters that don't need your direct involvement. With such activities off your plate, you free yourself to take on more complex or impactful tasks.
How do you hire the right assistant?
Here are some steps you can follow to find the right personal assistant to help you manage your workload.
Define your needs
Hiring a personal assistant will require some forethought. If you haven't already, prepare a list of the tasks you regularly perform. Then, decide which ones you'd like to and could reasonably delegate to an assistant. This should help you decide which type of assistant you need.
Determine which type of assistant you need
Once you have a list of all your responsibilities and know which you can delegate, you can decide which type of assistant will best meet your needs.
Here are some of the different types of assistants by responsibilities.
Executive Assistant
If you have a list of complex tasks requiring a degree of decision-making, you need someone with upper-level administrative experience. Executive assistants can help you:
Schedule workloads
Sift through and draft correspondence
Manage records and files
Attend meetings, take notes and prepare reports
Manage employees
Make day-to-day decisions
Undertake special projects
By delegating these duties to an executive administrative assistant, you can have more time to focus on other aspects of growing your business.
According to the Bureau of Labor Statistics (BLS), executive assistants earn an average hourly wage of $32.15.
Office Assistant
Office assistants or clerks handle many routine functions that keep your office running smoothly. They distribute mail, answer and direct phone calls, maintain your inventory of office supplies and perform receptionist duties like greeting visitors. They often work under close supervision and typically don't make higher-level decisions.
Data from the BLS lists a median hourly wage for general office clerks at $17.81 per hour as of 2021.
Administrative Assistant
Administrative assistants perform routine clerical duties. These require knowledge of word processing and spreadsheet software.
Their responsibilities may include:
Managing phone calls, emails and faxes
Maintaining an executive's calendar
Arranging meetings
Preparing and editing correspondence and reports
Working with databases
Performing basic bookkeeping tasks
According to BLS data, the median salary for administrative assistants was $19.08 as of May 2021.
Determine how long and where you'll want them to work
Once you know which type of assistant can best help you reach your goals, you can determine how often you'd need their help or presence. For example, you could hire a personal assistant on a part-time or temporary basis depending on how many weekly hours the job requires.
There are also virtual and on-demand personal assistants, so consider whether a remote freelancer can perform the work or if an onsite, non-exempt employee is better suited for the role.
Decide on a reasonable salary
Another major decision you must make during the hiring process is how much to pay your personal assistant. Average rates depend on the duties of the assistant and market demand. While the BLS website lacks a specific category for personal assistants, it does provide average salaries for office clerks and executive assistants. And there are numerous other sources you can reference to make your decision.
For example, the job search site ZipRecruiter states hourly wages for personal assistants vary from $6.73 per hour to $34.46 per hour across the U.S. This suggests salaries and opportunities for advancement depend on the candidate's skill level, experience and location.
Put together a clear job description and post it online
To reach the right candidate for your open job posting, start with a clear, concise and informative job description. Start with a job title that matches the position's responsibilities, and your posting should state what the position entails and the skills the ideal candidate should possess.
To attract potential applicants, include information about your company's culture and benefits. And, if possible, list salary information.
Read our article on how to write a job post for more tips.
Begin the recruitment process
Once you post the job on any of the best job posting sites for employers and start receiving applications, you can ensure the interview and recruitment process go smoothly by following these steps:
Compare your job description to each resume you receive
Decide on the best candidates to interview
Prepare a list of relevant questions to ask
Gather information on their past work experience
Take notes during the interview and afterward
Select the best candidate in a reasonable time frame
Negotiate a pay rate
It's important to conduct a thorough background check on your selected candidate, especially if their responsibilities will entail handling sensitive information or caring for a loved one. Read our article on the best background check sites for options and pricing.
Know the right questions to ask
When looking to hire a personal assistant or any other employee, it's important to know which questions you're not legally permitted to ask during a job interview. These include potentially discriminatory questions about age, race, sex, health issues, marital status or whether a candidate has kids. You can read more about this on the federal government's Equal Employment Opportunity Commission website.
You may also want to avoid asking for information already included in their resume, so you can save time and focus on the most relevant aspects of their qualifications. Instead, ask for details on:
Their strengths, skills and experience
Why they want the position
Why they are leaving or left their previous job
Their salary expectations
When they can begin working for you
Start interviewing candidates
Once you have a shortlist of candidates and know the questions you'll ask, you can start the interview process. Be sure to ask each of the interviewees the same set of questions. This will give you the same criteria to judge each candidate and ensure an objective process.
Allot the same amount of time for each one and give yourself time to evaluate the candidate's answers soon after each interview.
Narrow down your options
After conducting job interviews, review each one carefully. One way to ensure fairness in your hiring decision is to assign a numerical ranking to each question. While it's okay to trust your instincts, it's important to make sure your decision is well-informed.
Comply with state and federal regulations
Before hiring an assistant, comply with state or federal regulations. These may include minimum wage, overtime and employment tax requirements. And if the personal assistant will have access to sensitive information, you may also need to comply with privacy laws such as HIPAA.
Visit the U.S. Small Business Administration's website for more information on hiring and managing employees. And for more specific rules and regulations applicable to you or your business, visit your state's labor department website.
Our article on how to hire employees can also be a good place to learn more about other requirements.
Find the right personal assistant for you
Take your time and carefully consider your options when hiring a personal assistant. You want to ensure that the candidate you hire possesses strong interpersonal skills, can handle requests without becoming overwhelmed by stress and is discreet regarding private matters.
By considering your needs and responsibilities, as well as your personal assistant's capabilities and rights, you can make the right hiring decision and set yourself up for success. A personal assistant can clear your schedule of important tasks you may not have time for, allowing you to focus on activities that can help you reach your personal and business goals.