How to Navigate a Medical Crisis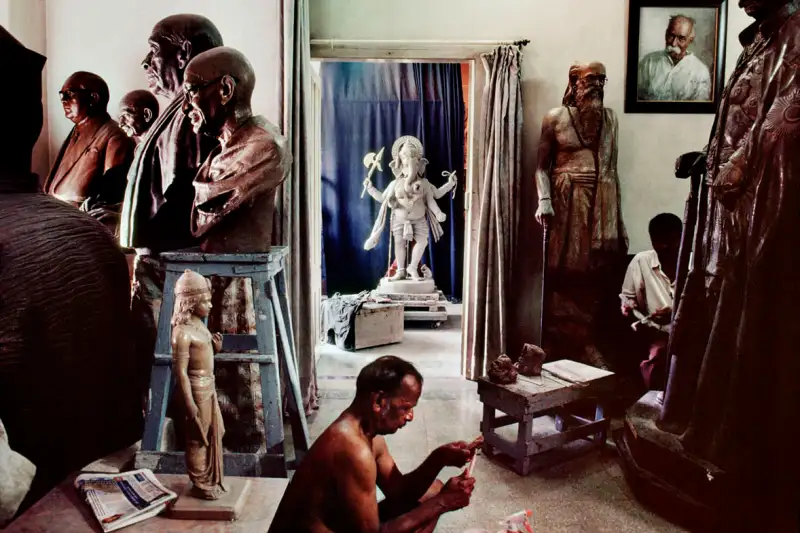 Steve McCurry—Magnum Photos
When you or a family member is faced with a potentially life-threatening illness, a speedy recovery is your No. 1 concern.
Getting the best treatment, though, isn't the only critical task ahead. You'll have to master the nuances of your health insurance coverage, arrange for time away from the office, and find slack in your budget for the inevitable out-of-pocket costs. A serious condition such as cancer or heart disease can cost you thousands, even with health insurance.
To keep your finances healthy while you mend, take these three crucial steps right away.
Fight for more coverage
Research shows that patients have better outcomes with experienced surgeons who repeatedly perform a procedure, says Miles Varn, chief medical officer at PinnacleCare, a service that helps workers navigate complex illnesses.
But what if the most seasoned specialists are not in your insurance network? Going outside it could be costly.
Not only must you typically meet a separate out-of-network deductible, but your yearly out-of-pocket maximum can be high; both are usually about double the in-network thresholds, says Sunit Patel, a senior benefits consultant at Fidelity.
Plus, co-insurance is higher, and your insurer will reimburse you based on what it considers a reasonable charge, not what the doctor bills; in-network, the rate is pre-negotiated.
To keep costs in check if you go out of network, negotiate. First find out what the in-network rate is for your treatment -- ask your insurer or look up what's typical in your area at healthcarebluebook.com. Then see if your doctor is willing to take the in-network rate. Many are.
You can also appeal to your insurer to cover an out-of-network provider as an insider. For the best chance at success, show that no specialists in your area focus solely on your condition, or none have researched or performed the procedure as frequently as your top choice has, says Pat Palmer, founder of Medical Billing Advocates of America.
Speak up about your care
One in seven diagnoses is incorrect, according to a report in The American Journal of Medicine. Your insurer is likely to pay for a second opinion. So take advantage of that, even if you think the world of your doctor.
When you sit down with a physician, don't be afraid to talk money. In a recent study, researchers at Duke Cancer Institute found that when patients raised financial concerns, more than half felt the conversation lowered their costs.
"Some patients are afraid if they bring up cost they'll get a lesser-quality treatment, but it doesn't mean care will be inferior," says lead author Yousuf Zafar. See if care can be tailored to what your insurance covers, or ask what alternatives cost less. For example, says Zafar, "a colon cancer patient taking an oral chemotherapy pill may be able to switch to an IV form of the same drug for much less."
Get your office involved
A serious illness can make doing your job tough: The median time away from work -- for patients or spouses -- is two months, a survey by Sun Life Financial found.
You may want to stay tightlipped until you have a clear idea of your treatment, says Jessie Gruman, author of AfterShock, a guide to coping with a devastating diagnosis, but speak up before your performance suffers. You, or a caregiver in your immediate family, are entitled to 12 weeks of unpaid leave under the Family and Medical Leave Act, provided the firm has 50 or more workers.
Most large firms go beyond that and offer three to six months of paid leave. You may start at 100% of your salary, then ratchet down to 75% or so, depending on how long you've been at the job or how much time you need, says Rich Fuerstenberg, a Mercer benefits consultant.
Your company may offer other help. At a small but growing number of firms, an outside doctor can review your case for free. More than 80% of big firms have employee assistance programs, which can connect you with local resources such as in-home help. If you're anxious or depressed, EAPs will typically arrange for three to eight free counseling visits and unlimited phone support. In tough times, that's an invaluable perk.