How to Watch the Jets & Bills on Thursday Night Football Tonight For Free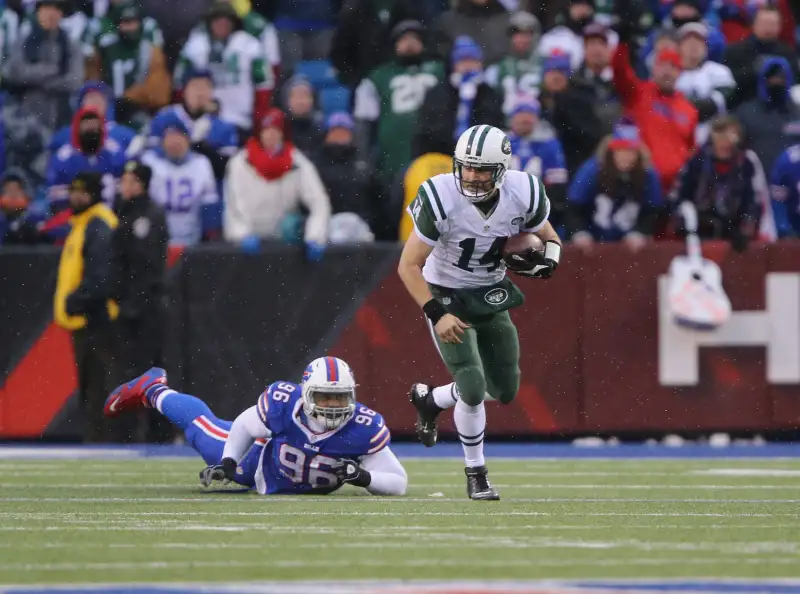 Al Pereira—Getty Images for New York Jets
Tonight marks the kickoff for this year's string of Thursday Night Football games. The Buffalo Bills host their conference rivals the New York Jets, and the game starts at 8:25 ET.
If you have a TV and access to standard network channels, all you have to do is turn on the local CBS station and watch for free. (A pay TV package is not necessary; all that's needed is a basic indoor antenna to get free, over-the-air channels, including the major broadcast networks.)
This season, there are more options for viewers to stream NFL games. Ten Thursday night NFL games will be streamed for free on Twitter this season, starting with tonight's Jets-Bills matchup. To watch live on a computer or other device, go to TNF.Twitter.Com.
Read Next: 5 Strategies to Score NFL Tickets at the Lowest Prices This Season
The NFL hopes that the partnership with Twitter will promote more exposure for the sport, as well as even more social media discussion focused on the NFL. "There is a massive amount of NFL-related conversation happening on Twitter during our games and tapping into that audience, in addition to our viewers on broadcast and cable, will ensure Thursday Night Football is seen on an unprecedented number of platforms this season," NFL Commissioner Roger Goodell said when announcing the league's agreement to allow games to be streamed on Twitter.