How to Watch Every NFL Game This Season Without Going Broke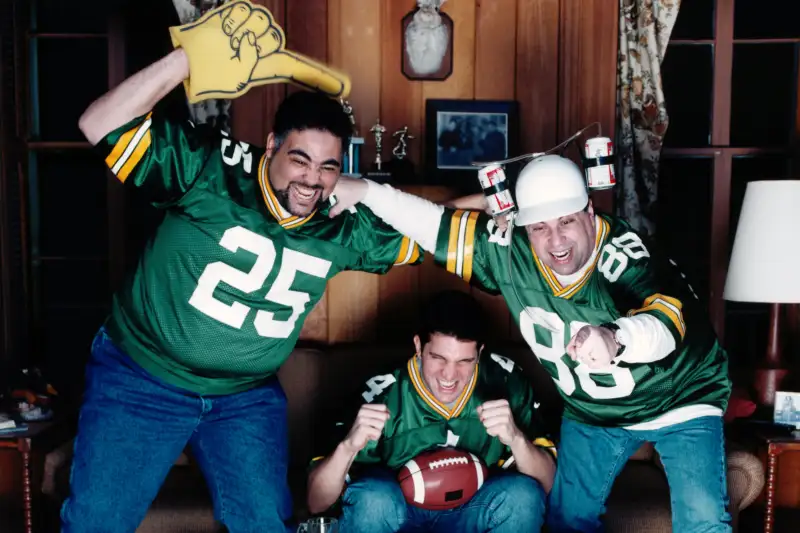 Michael Cogliantry—Getty Images
Watching the NFL used to be simple. Fans could just plop down on the couch on Sunday afternoon, click on the local broadcast station, and they'd be contentedly screaming at the ineptness of the local team before they knew it. Then came exclusive NFL contracts with pay TV providers and sports channels, plus Thursday Night Football, plus a wide range of streaming options. Let's not forget about the advent of fantasy football, which brought about the "need" for fans to keep tabs not just on their local team, but on the players they drafted across the league and relied upon to stomp on the teams run by their college buddies and office mates.
Stuff got complicated, at least compared to how it used to be. For help sorting out how and where to watch the NFL this season without spending a fortune, here are some handy tips.
All fans can watch some Thursday Night Football for free. According to NFL.com, "Thursday Night Football" starts one week from today, on September 11. That's silly, of course. Even CBS Sports acknowledges that Thursday Night Football begins tonight, September 4, with rival NBC broadcasting the season-opening matchup of the Green Bay Packers versus the Super Bowl champion Seattle Seahawks. Anyone with access to free network TV can watch the game.
What the NFL is referring to is that September 11 is when the NFL Network begins its airing of Thursday Night Football. But even then, it's not necessary for fans to have a pay TV package that includes the NFL Network. For the first time, seven Thursday night games, between September 11 and October 23, are being broadcast on both the NFL Network and CBS. An additional Thursday night game will be aired on NBC on Thanksgiving night. So unlike in the recent past, when the NFL Network had exclusive rights to almost all Thursday night games, even cheapskate fans without a pricey pay TV package get to tune in to some pro football on Thursdays. What's more, whereas in the past Thursday night games tended to be dominated by mediocre matchups, this year's lineup features several premier rivalries of teams with big fan bases, including Steelers-Ravens (September 11), Giants-Redskins (September 25), and Jets-Patriots (October 16).
On Sundays, check out networks for free, or DirecTV at a price. Fox and CBS will broadcast NFL Sunday afternoon games featuring local-market teams—and another game or two, usually—and NBC is yet again the network destination for Sunday Night Football.
For fans who want the freedom of tuning into any NFL game their hearts desire on Sundays, DirecTV is the go-to provider. Thanks to an exclusive contract with the NFL, DirecTV offers two packages to subscribers: the NFL Sunday Ticket ($40 per month for six months) and the supersized NFL Sunday Ticket Max ($55 per month for six months). Both options allow subscribers to tune in to any out-of-market NFL game on Sunday. The Max package comes with extra features including the Red Zone Channel (shows highlights and scoring plays of all Sunday games) and, notably, the ability to stream Sunday NFL games on your computer, tablet, or phone.
ESPN has a stranglehold on Monday Night Football. Nothing new here: ESPN has the rights to air Monday Night Football. The MNF action begins with a double header on Monday, September 8, starting with a 7:10 ET kickoff of the Detroit Lions hosting the New York Giants, followed immediately by a matchup of the Arizona Cardinals hosting the San Diego Chargers at 10:20 ET. If you don't have a pay TV package, or you don't have a package that includes ESPN, you're out of luck (though there are some less-than-fully-legal streaming methods out there). Monday Night Football is available for streaming—for subscribers only—at WatchESPN.com. Subscribers have the option of tuning in via desktop, tablet, Google Chromecast, Xbox Live Gold, and several other methods, but not through phones.
Here's how to watch games in just 30 minutes. In addition to ESPN and DirecTV streaming options, a variety of Game Rewind packages are offered by the NFL, allowing fans to watch full game replays on-demand on your choice of devices after they've aired on TV. As a bonus, subscribers can use a Condensed Game feature, in which the typical, stretched-out 3.5-hour football viewing experience is boiled down to roughly 30 action-packed minutes. Fans have the option of buying Game Rewind for a single team ($30 for the season) or all teams ($40) during the regular season. A Season Plus package ($70) includes all of the above, as well as access to view the NFL playoffs and the Super Bowl—on-demand, after they've aired on TV.
(The alternative to Game Rewind is simply recording games on a DVR, then fast-forward or replay to your heart's content.)
Yet another streaming option is available for subscribers to Verizon Wireless More Everything plan. Verizon used to charge $5 monthly for subscribers to live stream nationally televised games on Monday, Thursday, and Sunday nights, but it dropped the fee for this season. Fans can also use their devices for live streaming local-market games on Sunday afternoons.
For now, hated blackout rules remain in effect. In recent years, the NFL has received pressure from fan groups as well as the FCC to get rid of blackout rules, which stipulate that networks will not broadcast local home games if the stadium isn't at least 85% sold out within 72 hours of kickoff. The rules threatened to ruin several Sundays for many fans around the country last season, even during the playoffs, but several teams ran last-minute ticket promotions to boost attendance and thereby avoid blacking out broadcasts. In a few cases, local corporations or the NFL franchises themselves bought thousands of tickets and distributed them free of charge so that games wouldn't be blacked out.
Lately, the league has been threatening to move all NFL games to cable if the FCC insists on eliminating the blackout rule. That, in effect, would black out the games for everyone who doesn't have a pay TV package. So for now at least, the blackout rules remain, and fans of local teams that have trouble selling out—Jacksonville Jaguars, Tampa Bay Buccaneers, Buffalo Bills, we're looking at you—are likely to face the choice of paying up for a ticket or missing the game a few times this season.