How to Watch 'The Bachelorette' 2019 Season Online for Free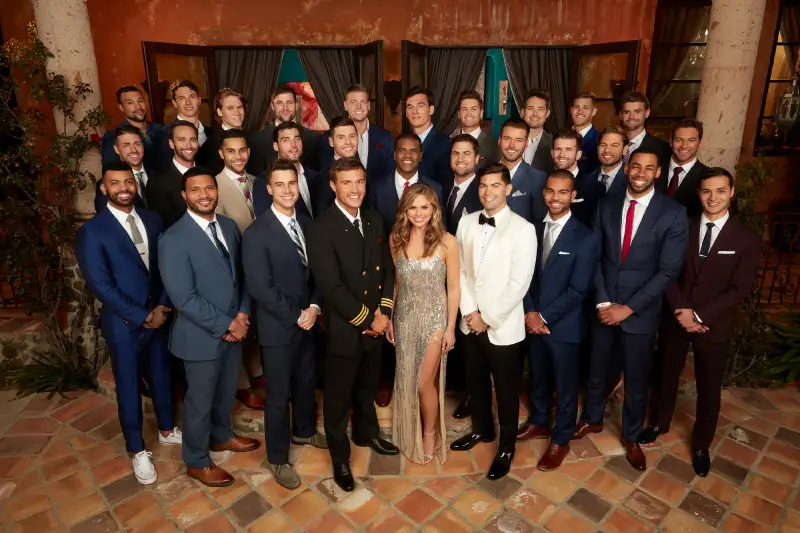 Bottle(s) of rosé? Check. Fence-jumping references? Yep. An affinity for the phrase "roll tide"? If not, you'd better get it quick.
The new season of The Bachelorette is underway on ABC, and this time around on the romance reality show, former pageant queen Hannah Brown is looking to find "fierce love." To do so, she'll date about 30 men, picking from a cast that includes a Justin Bieber fan, a "box king" and a sperm donor who claims to have fathered more than 100 children. Sounds deliciously dramatic.
You won't want to miss a second of the antics, so here's everything you need to know about how to watch Season 15 of The Bachelorette.
Who Is the 'Bachelorette'?
The 2019 Bachelorette is Alabama's Hannah Brown, who went by "Hannah B." (and occasionally "Hannah Beast") on Colton Underwood's season. Underwood cut Brown from the competition in week seven, after introducing her to his family but before getting a chance to visit her hometown.
As she left the scene of the breakup, 24-year-old Brown gave a memorable interview that caused viewers to speculate whether producers would pick her to star in the 15th season of The Bachelorette. They confirmed her casting in March.
What Time Is The Bachelorette on?
The Bachelorette starts at 8 p.m. EDT on Mondays.
This season will likely have about 11 episodes. If you're trying to plan ahead, Pop Sugar predicts the finale will happen on or around July 22.
What Channel Is The Bachelorette on?
The Bachelorette is an ABC show. The actual channel it airs on depends on your location. Check out DIRECTV's channel guide here, Xfinity's here, Optimum's here and Spectrum's here to find out what your local ABC channel is.
How to Live Stream The Bachelorette Online
The easiest way to stream The Bachelorette for free is on ABC's website. But fair warning: You'll need to select your cable provider and sign in with your subscription information in order to get access.
If you're looking to live stream The Bachelorette but don't have cable (yet), go to abcinstantaccess.com. You can sign up for a TV provider there.
How to Watch The Bachelorette Live Without Cable
You don't need cable to watch The Bachelorette online. Instead of cable or satellite TV, you can join live-streaming TV services like DIRECTV NOW (which starts at $50 a month), Hulu + Live TV ($44.99 a month), Playstation Vue ($44.99 a month) or YouTubeTV ($49.99).
How to Watch The Bachelorette for Free
Not feeling ready to commit? (The men of The Bachelorette totally understand.) Check out those live streaming TV services' free trial offers, but don't forget to cancel before they charge you.
Or try watching The Bachelorette for free on TV via a digital antenna, which you can purchase for less than $50.
A third option is Locast, a not-for-profit service that lets people stream TV signals over the internet. You can use Locast on your Roku, Apple TV, Android TV, Fire Stick, iPhone or Android. It's free, but there's a catch — Locast is currently only available in Boston, New York, Philadelphia, Baltimore, Chicago, Denver, Dallas, Houston and Washington, D.C. If you're feeling generous or have suggestions for where it should expand next, Locast accepts donations.
Can You Watch The Bachelorette After It Airs?
Don't stress if you miss the live broadcast. ABC uploads full episodes of The Bachelorette on its website after they premiere. While you're there, feel free to browse the contestants' ridiculous bios.