HQ Trivia Is Finally Cracking Down on Cheaters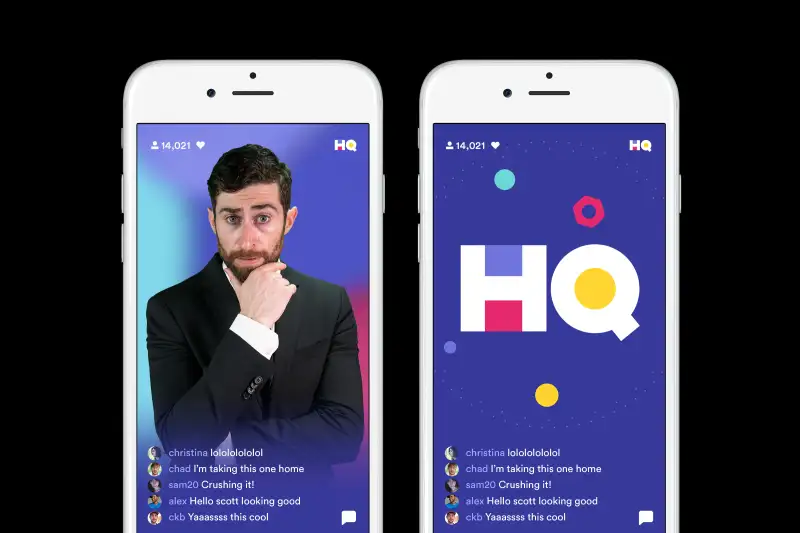 Considering cheating to score some of that sweet HQ Trivia prize money? Think carefully, because it could (literally) cost you.
The stakes are higher than ever this week in HQ Trivia, the free app that offers up thousands of dollars to millions of players who correctly answer questions during its twice-daily live shows. Yesterday, it partnered with Nike to hold a special $100,000 game at 9:45 p.m., and on Wednesday the prize pot will reach $250,000 in a contest sponsored by the upcoming sci-fi flick Ready Player One.
As the cash rewards grow, HQ also appears to be cracking down on players who are trying to game the system.
How People Cheat at HQ
HQ players only have 10 seconds to answer each question, which makes it pretty difficult for people to use Google to find answers. This method is so hard that chief executive officer Rus Yusupov has said he doesn't consider it cheating — if you can type the question into a search engine, scan the results and pick out the right answer before time runs out, "you probably deserve the prize," he told ABC News earlier this month.
The company's FAQ seems to echo this sentiment: "We created HQ Trivia for modern trivia players, knowing they have a wide range of resources at their fingertips – be it the internet, a friend, a family member, or a PhD," it reads.
The game's boom in popularity has also inspired the creation of several bots, or programs created by hackers that scan the internet for clues and generate answers for players.
One of the first bots was Canadian developer Mike Almond's HQ Trivia Assistant, which worked by accessing the app's back end. HQ Trivia Assistant would take the text of each question, put it into search engines and scan the results for words that matched the answers, according to Slate.
Another was HQuack, an artificial intelligence bot that boasted "up to 82 percent accuracy." The publicly available program would figure out which answers were most likely to be correct based on an automatic Google search for each question. After news of HQuack's existence went viral, Ars Technica reported that the game went from having 81 winners one Tuesday afternoon to 9,046 the next.
How HQ Stops Cheaters
HQuack creator Jake Mor announced on Feb. 13 that he was shutting his bot down after it correctly answered 11 out of 12 questions in two consecutive games. Mor wrote in a Medium post that Yusupov contacted him, and the two "came to the conclusion that taking down the site was the right thing to do."
HQ wasn't so gentle with other bots. Phineas, the developer behind HQuest.live, tweeted screenshots last month of a cease and desist letter he got from HQ's parent company, Intermedia Labs.
The cheating scandal went mainstream on March 18, when HQ hosted its second winner-take-all game for $25,000. Beloved host Scott Rogowsky had to ask 26 questions to narrow the pool of players down to the final two. When he asked the 27th, one of the players — Kayla — answered wrong. The other — JericBrual — got kicked out of the game for "inappropriate behavior." Nobody won, and the money rolled over.
A few minutes later, HQ seemed to subtweet JericBrual from its official account. Internet sleuths then surfaced an old tweet from JericBrual boasting that, during a different game, he "had 5 bots ready for HQ lol."
The Daily Beast later confirmed that JericBrual — and Kayla as well — were both members of a private chat room on the gaming community platform Discord where they crowd-sourced their answers. That's an HQ gray area, but it still didn't sit well with some hardcore HQuties.
A spokesperson for the company tells Money that it has zero tolerance for cheating via bots or other automated methods that "ruin the experience" for other people playing the game.
"We take violations of our [terms of service] very seriously and go to great lengths to investigate and eliminate players who are attempting to abuse these terms," the spokesperson added.
Bottom line: If you're hoping to improve your HQ game, read (legitimate) tips from a winner here.
This post has been updated to reflect comments from HQ.